Elizabeth Smart speaks at WCTC, raises awareness about sexual assault: 'I also want to provide hope'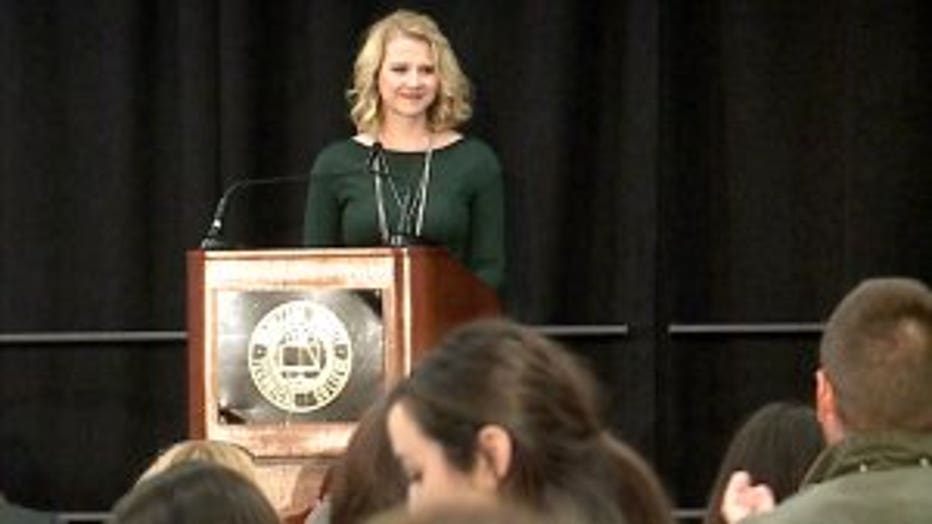 Elizabeth Smart speaks at WCTC


PEWAUKEE -- April is Sexual Assault Awareness Month, but survivors of these kinds of attacks said the conversations about them should not be exclusive to just one month.

FOX6 News spoke with child safety advocate Elizabeth Smart about what happened to her -- and the message she has for other sex assault victims. She said one of the most important things to help is something we all can provide -- a friendly ear.

Smart was kidnapped at 14 on June 5, 2002 by Brian David Mitchell from her home in the Federal Heights neighborhood of Salt Lake City, Utah. She was held captive by Mitchell and his wife, Wanda Barzee, on the outskirts of Salt Lake City, and later, in San Diego County, California. Her captivity lasted approximately nine months before she was discovered in Sandy, Utah, approximately 18 miles from her home. Smart was abducted from her home at knifepoint by Mitchell, while her younger sister, Mary Katherine, pretended to be asleep. Mitchell, who claimed to be a religious preacher, held Smart at a camp in the woods with Barzee, where he repeatedly raped her.

"I want to talk about what happened, but I also want to provide hope," Smart said. "I share the worst moments of my life. I share my own sexual assault -- and what it did to me."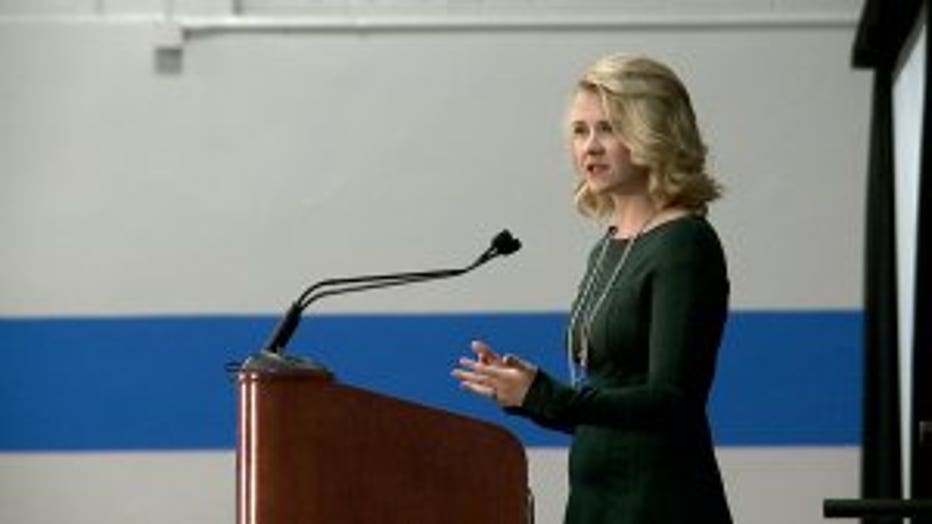 Elizabeth Smart speaks at WCTC


Smart has become one of the biggest advocates for others like her -- who have been through similar traumatic experiences -- those like 13-year-old Jayme Closs. Closs was abducted from her family's home Oct. 15 in Barron, Wisconsin by Jake Patterson, who forced his way inside and fatally shot her father and mother. Closs was held in captivity for 88 days until she escaped and ran for help.

"I really haven't concerned myself with Patterson. I've been more concerned with Jayme and her healing and recovery and the family's recovery, moving forward," Smart said.

More than 600 people packed a gym at Waukesha County Technical College (WCTC) on Tuesday, April 30 to hear what Smart had to say. Smart said Closs, her family, and the rest of Barron County have a lot of much-needed support.


Elizabeth Smart speaks at WCTC


"They will continue to surround and support the Closs family in every way that they can," Smart said.

In regards to Closs' recovery and that of other survivors, Smart said surrounding yourself with strong, positive people is key to growing.

"I think they are in a great community, and I think the community truly cares and is willing to do whatever they can to help the Closs family," Smart said.

Smart said she also hopes that survivors know that they will move past their own trauma.


"These moments don't have to define who you are. Ultimately, it comes back to the decisions that you make moving forward," Smart said.

Smart said she hopes people will continue to hear those stories from survivors -- and be more inclined to listen to them and offer help where they can.

To learn more about the National Sexual Violence Resource Center, CLICK HERE.