Electronics malfunction triggers lockdown at Kenosha HS: police
KENOSHA, Wis. - An active shooter false alarm caused by a Frisbee sent students and parents into a panic at Kenosha Indian Trail High School on Monday morning, Oct. 4.
A news release from the Kenosha Unified School District says around 10 a.m. Monday, Indian Trail High School and Academy students and staff were notified via the alarm system to implement ALiCE, which includes barricading and evacuating among other tactics. It is believed that the system was triggered due to a device malfunction, which officials say was caused by a Frisbee striking a gunshot detection device.
"The kids these days – it's their new normal," said Jason Martinez, who was among a long line of parents taking their children home hours earlier than usual Monday.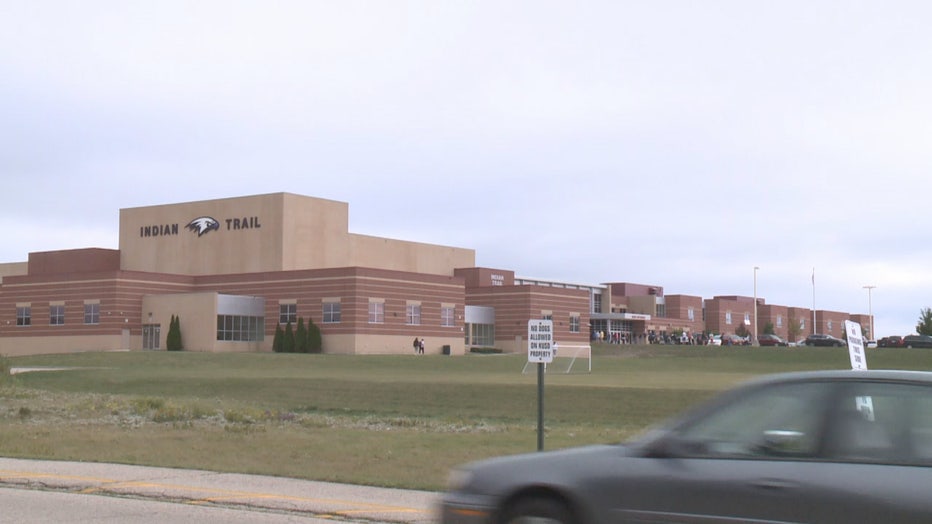 Indian Trail High School, Kenosha
Martinez said he got a text from his stepson saying the school was going on lockdown.
"We all went to the back corner of the room and stayed back there for a little bit," said Anthony Walus, high school junior.
SIGN UP TODAY: Get daily headlines, breaking news emails from FOX6 News
Walus said there were tense moments before getting an all-clear shortly after 11 a.m.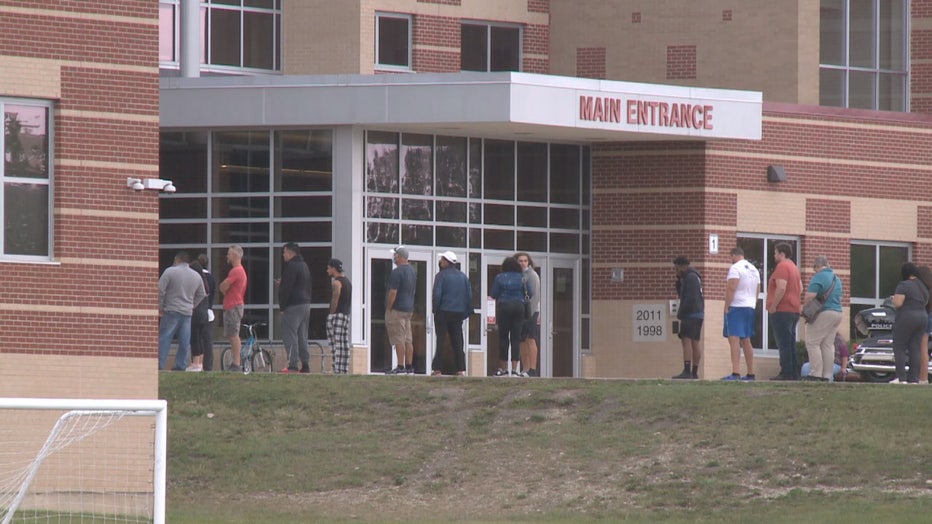 Indian Trail High School, Kenosha
"I think 15-30 minutes in we all grabbed something to defend ourselves because we didn't know what was going to happen," Walus said.
"At first, it is panic – but then this has happened before. There has been another false alarm. That time I was really freaking out. This time I didn't," said Blanca Romero, high school senior.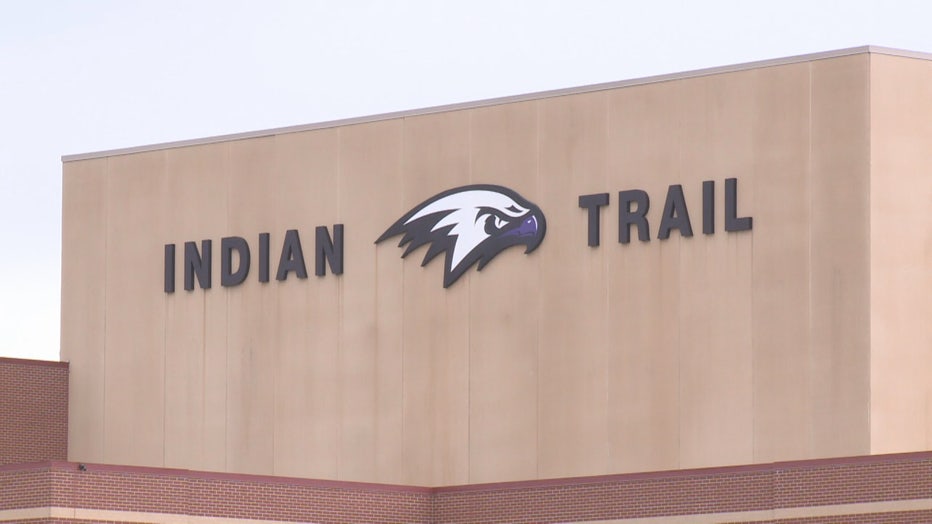 Indian Trail High School, Kenosha
Just one week ago, a building on Carthage College's campus was searched and briefly evacuated after police say misinformation led someone to believe there was an active shooter. Like the incident at Indian Trail High School, there was not.
FREE DOWNLOAD: Get breaking news alerts in the FOX6 News app for iOS or Android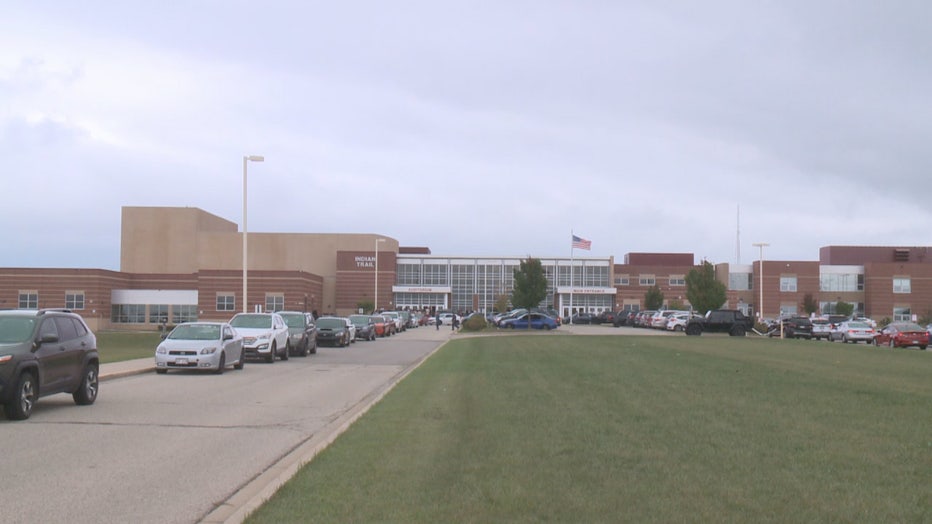 Indian Trail High School, Kenosha
"This could have been real. Someone actually could have been here and threatening our lives," Romero said.
Alarm procedures are being reviewed to ensure this does not happen again, officials said.