Election's Tuesday! "Trump wants to win WI; Clinton wants to prevent him from winning WI"


MILWAUKEE -- On the eve of the election, on Monday, November 7th, Democratic presidential nominee Hillary Clinton and Republican presidential nominee Donald Trump had packed schedules, as they made their final arguments, and encouraged voters to get to the polls on Tuesday, November 8th.

Wisconsin election officials said Monday nearly 800,000 people voted early in the state -- setting a new record.

The Wisconsin Elections Commission announced that as of Monday morning, 797,740 people had returned absentee ballots to municipal clerks. That breaks the old record of 664,597 ballots returned in 2012.

Early in-person voting ended in most municipalities Friday and in a few cities on Saturday and Sunday. Mail-in absentee ballots must be returned to clerks' offices or polling places by Tuesday to count.

Meanwhile, the Elections Commission projects 3.1 million people will vote in the election on Tuesday. That translates to 69.6 percent of Wisconsin's 2016 voting-age population of 4.5 million.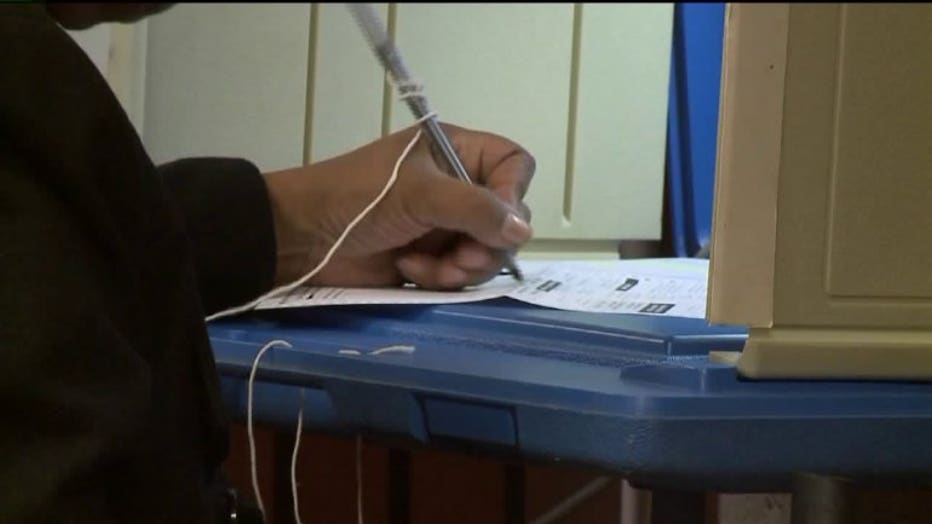 As it relates to the race for president, the backdrop on the last day of campaigning was the polls -- with some showing Donald Trump trailing, though a new FOX poll showed the gap narrowing.

Trump and Clinton on the eve of the election were focused on key states. Trump started the day in Florida.

"She's not going to get in folks. I don't see it. I don't see it," Trump said.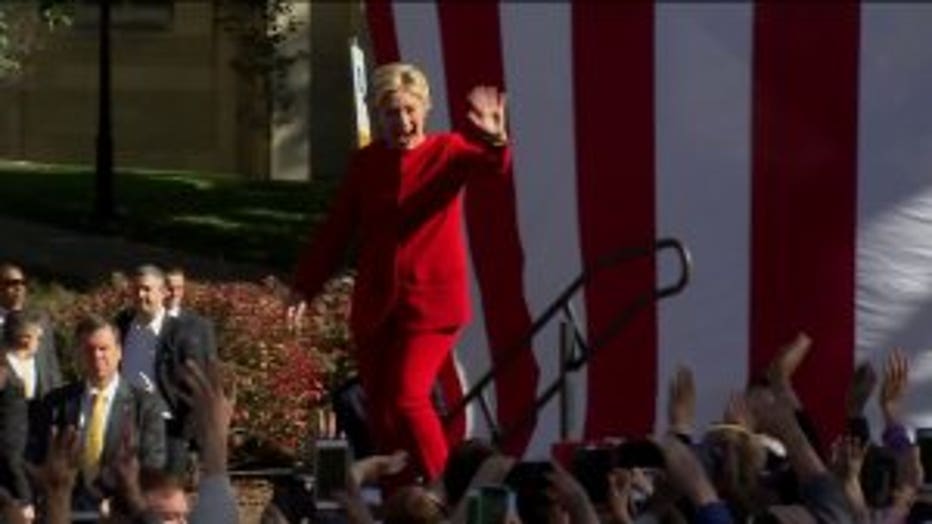 Clinton was in Pittsburgh.

"I'm here to ask you to vote for yourself, for your families -- vote for your futures," Clinton said.

Mordecai Lee, professor at the University of Wisconsin-Milwaukee said when you look at where the candidates headed on the eve of the election, you can tell what the campaign was thinking.

Trump was set to speak in Florida, North Carolina, Ohio and then Grand Rapids, Michigan.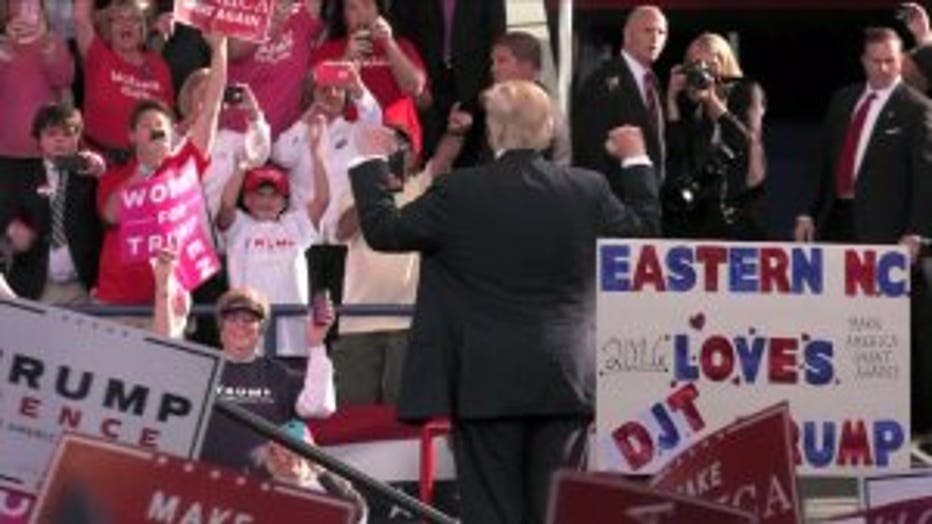 Clinton was set to speak in North Carolina, Pennsylvania and Michigan.

"Hillary Clinton hasn't been in Wisconsin for the general election. That tells us that she thinks she's in pretty good shape -- but she's sending her VP candidate, who's been here a half-dozen times, which tells us she's not positive. She wants to be sure. Donald Trump has been here a few times. He's sent his VP candidate a few times. I think that means he's on offense and Clinton is on defense. Trump really wants to win Wisconsin. On the other hand, Clinton wants to prevent him from winning Wisconsin," Lee said.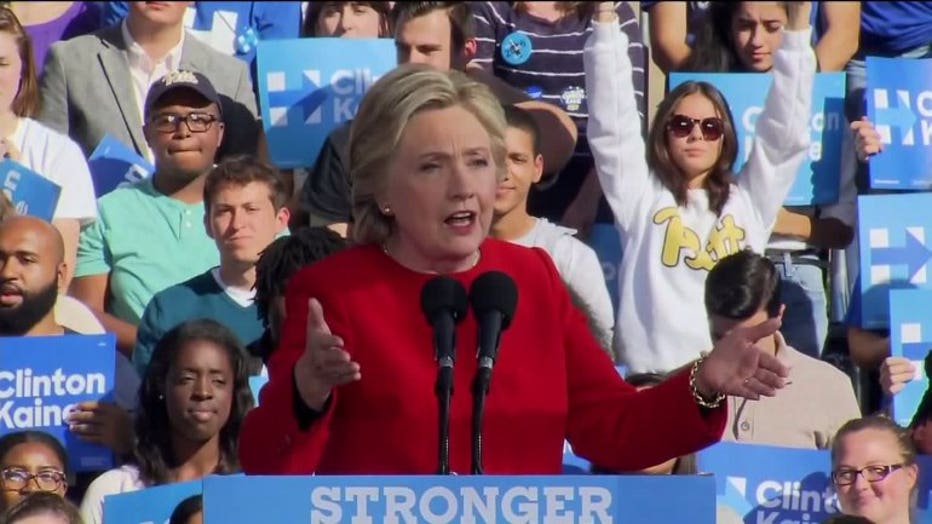 Clinton on Monday was set to appear at an evening event with President Barack Obama and musicians Bruce Springsteen and Bon Jovi.

Trump made a surprise visit to Minnesota on Sunday, November 6th, and there was initial talk of a Wisconsin stop to court Wisconsin's 10 electoral votes.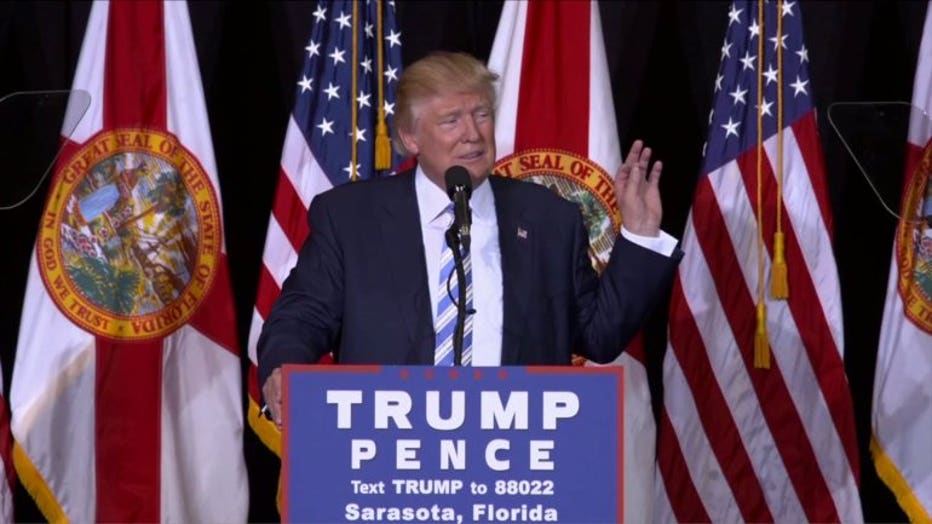 "Ten electoral votes in a close election can mean the difference between who's president and who isn't, and so I think when Trump tries to figure out the math, it's like a puzzle, moving the states around. When the campaign tries to figure out how to get to 270, 10 votes from Wisconsin suddenly become really important," Lee said.

Below is a schedule of events for Trump, leading up to election day:


Trump Victory Party: Tuesday, November 8th at the New York Hilton Midtown

Below is a schedule of events for Clinton, leading up to election day:


Clinton Victory Party: Tuesday, November 8th at the Jacob K. Javits Convention Center, New York City, New York