Eau Claire County manhunt over: Accused abductor Mitchell Owens found dead


EAU CLAIRE COUNTY — Authorities say 24-year-old Mitchell Owens, the man accused of kidnapping a woman at gunpoint in Mukwonago, was found dead on Tuesday, June 9th in Eau Claire County.

The Eau Claire County Sheriff's Office said in a tweet Tuesday afternoon that the suspect was located "and the area is secure and safe." The post says residents are being allowed to return to their homes.




We're told a tactical team wearing camouflage and face paint located Owens' body in the woods.

The manhunt for Owens was in its second day near Eau Claire. Roughly 200 law enforcement agents had been assisting in the search for Owens.

"The last 26 hours has been an absolute coordinated effort between more than 30 agencies of northwest Wisconsin law enforcement coming together and trying to apprehend Mitchell Owens," Eau Claire County Sheriff Ron Cramer said.

We're told Owens was located within the square mile area officials had been searching since Monday morning.

Police believe Owens took his own life.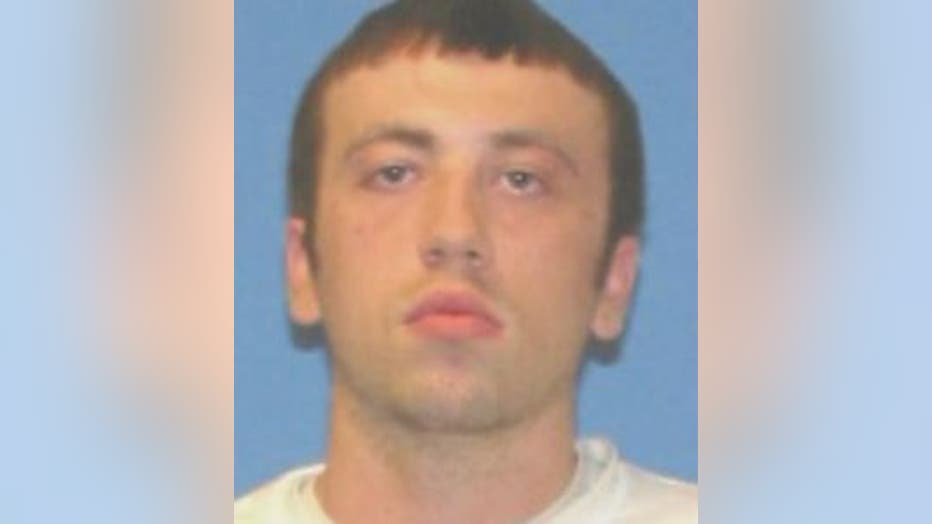 Officials say around 5 a.m. Monday, Mukwonago police received a call from a Walmart store about a missing 21-year-old female employee. Surveillance video showed a gray car approach the woman. A man got out of the car holding a rifle or shotgun — and then forced the woman into the car.

"We got a call from Walmart that they were missing an employee," Village of Mukwonago Police Lt. Daniel Streit said.

The female employee never came back from her third-shift break.

Police were apparently able to track the car through the woman's cell phone. She had been texting her boyfriend short messages like "help" -- and through those they discovered the hostage and suspect were near Eau Claire.

"The last location that we knew where she was, or where her phone was, was in the Eau Claire area," said Village of Mukwonago Police Lt. Daniel Streit.

Just as police got a cell phone tower ping from the Eau Claire area, the woman was able to use a fuel stop to make a break for freedom.



"As the gas station, she was able to get out of the car, ran to a truck for safety," Lt. Streit said.

The woman was safe with police.

Owens was able to elude police -- speeding off from the gas station and heading toward Olson Drive. A pursuit ensued, and though Owens' vehicle was disabled by stop sticks, he was able to flee the vehicle and run off into the woods.

Owens may have fired his weapon soon after he escaped into the woods.

"We're pretty confident we had Mitchell cordoned off (Monday), but at approximately 1:30 (Monday) afternoon, some of the officers heard what they thought to be a gunshot," Sheriff Cramer said.

Throughout Monday afternoon and evening, and into Tuesday afternoon, a helicopter, a DNR plane with night-vision capabilities and a K9 unit combed the woods.

Police on Monday evacuated 16 homes in a square mile area where Owens was last seen.

"A search went through the day (Monday), searching the wooded areas, searching the fields, searching residences. An extensive search to make sure he did not break in and steal a vehicle. It went right on through the night. The Wisconsin State Patrol had an aircraft up, along with the Wisconsin DNR who was also assisting us, and a private individual with a helicopter (Monday) to do an aerial platform. That's the first time we've utilized this platform for aerial observation," Sheriff Cramer said.

Sheriff Cramer said the long-barreled rifle Owens had with him was recovered.

Law enforcement is asking all residents who have been displaced from their home due to this situation to call the Eau Claire Communications Center at 715-839-4972 to make arrangements for their return.

"We want to let the citizens know that it was unfortunate that we did have to evacuate residences within the square blocks behind us. Thanks to the residents for their understanding and quite frankly their support and cooperation. We received many good and positive comments from the citizens, even though they were asked to leave their residence," Sheriff Cramer said.

Meanwhile, we still don't know the relationship between Owens and the woman he's accused of abducting, and police don't know he headed for Eau Claire County.




Monitor FOX6 News and FOX6Now.com for updates on this developing story.