Early morning fire damages apartment building in Whitefish Bay; no one injured
WHITEFISH BAY -- Firefighters on Friday morning, September 2nd were called out to the scene of a fire at an apartment building on Diversey Blvd. near Henry Clay Street in Whitefish Bay. The call came in shortly before 2 a.m.

When crews arrived on scene they found heavy smoke conditions on the second floor. Upon investigation, crews found a fire that had mostly self-extinguished in a second floor apartment. The remaining fire was extinguished utilizing a pump can.

During the investigation and fire attack by the first arriving crew, they located one person inside of the apartment who had been attempting to extinguish the fire prior to the arrival of fire crews. That individual was removed from the building and care was transferred to North Shore Paramedics.

After evaluation on scene, the victim declined transport to the hospital.

Officials say it appears the fire started in an office/den area of a unit on the second floor of the structure. Investigators from North Shore Fire/Rescue and Whitefish Bay Police Department remain on the scene investigating the exact cause of the fire at the time of this release.

All occupants with the exception of the unit of origin were able to reoccupy their residences.

The damage estimate to the structure and contents is estimated at $30,000.

Fire officials say no alarms were sounding on the arrival of fire and law enforcement units, despite a large volume of smoke in the common hallway.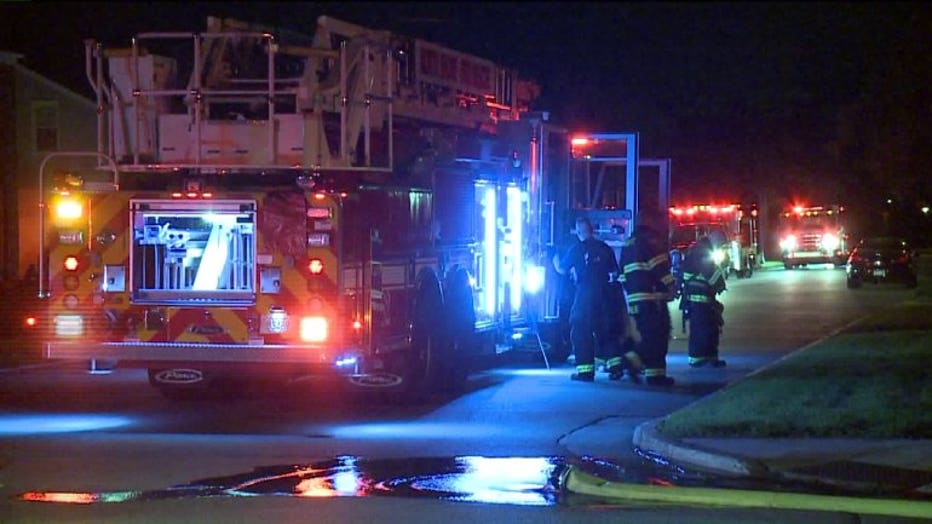 North Shore Fire/Rescue would like to remind everyone that working smoke alarms on every level and inside and outside of every sleeping area provide early warning, giving occupants in a fire the best chance to safely evacuate. Alarms should be tested at least monthly.