EAA AirVenture in 63rd year; event makes control tower at Wittman Regional Airport busiest in the country


OSHKOSH -- Hundreds of aircraft from around the world have landed in Oshkosh for the annual gathering of aviation enthusiasts. Monday, July 20th was the first day of the EAA AirVenture event that draws hundreds of thousands of people to Oshkosh for the seven days. Daily airshows, military aircraft, the historic warbirds and the latest in aviation technology are all part of the air convention.

This year's event is the 63rd annual EAA AirVenture. It is expected to draw nearly a half-million people.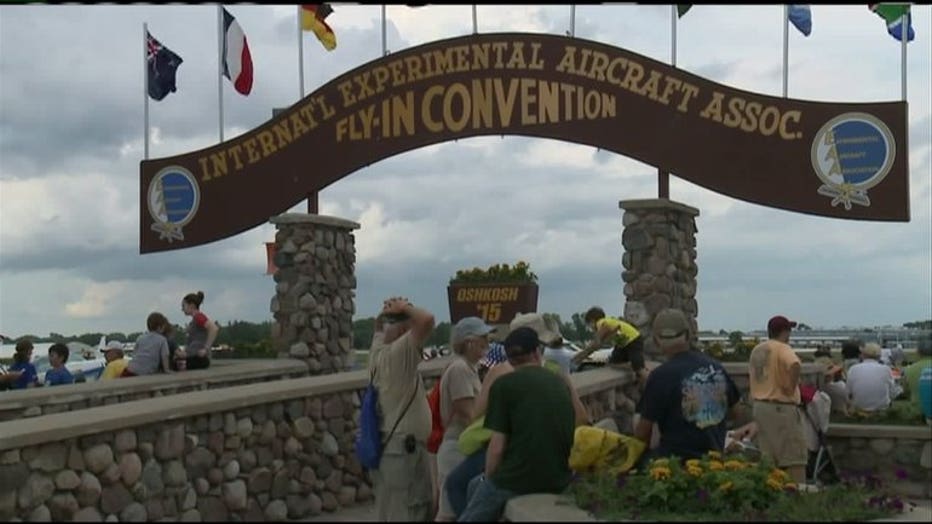 All eyes were on the sky over Wittman Regional Airport Monday, as some 10,000 aircraft flew into EAA AirVenture.

EAA AirVenture is a tradition for the Gardiner family from Caledonia.

"Every year since the biggest one was little we come up and go to the brown arch -- which is the central point on the flight line," Jim Gardiner said.

The family captures the moment with a photo.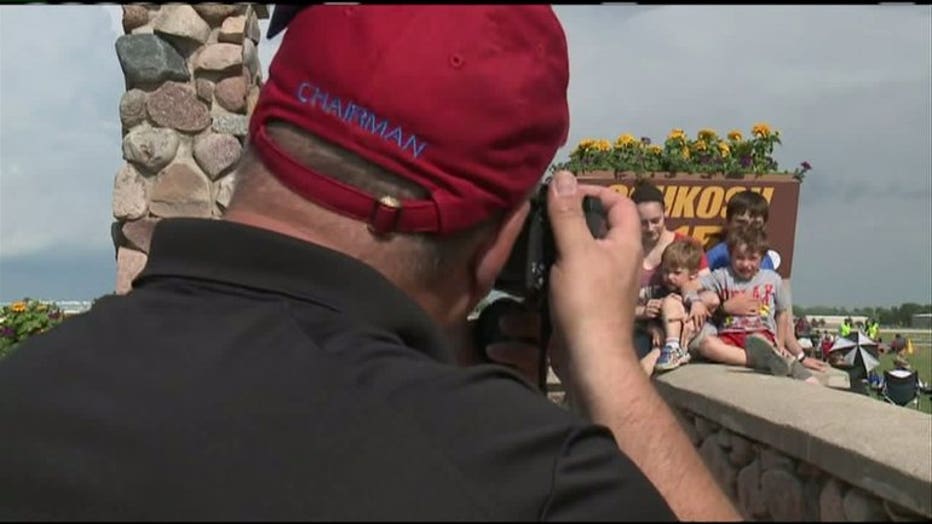 "From 2005 until this year, we always have a picture of the kids up against the brown arch and the year behind it," Gardiner said.

Gardiner started coming to the event when he was 14 years old. He has been volunteering for the last 31 years.

"I`ve worked my way from being a guy who just pushed airplanes to being one of the chairmen," Gardiner said.

It is the family-friendly atmosphere that makes AirVenture what it is.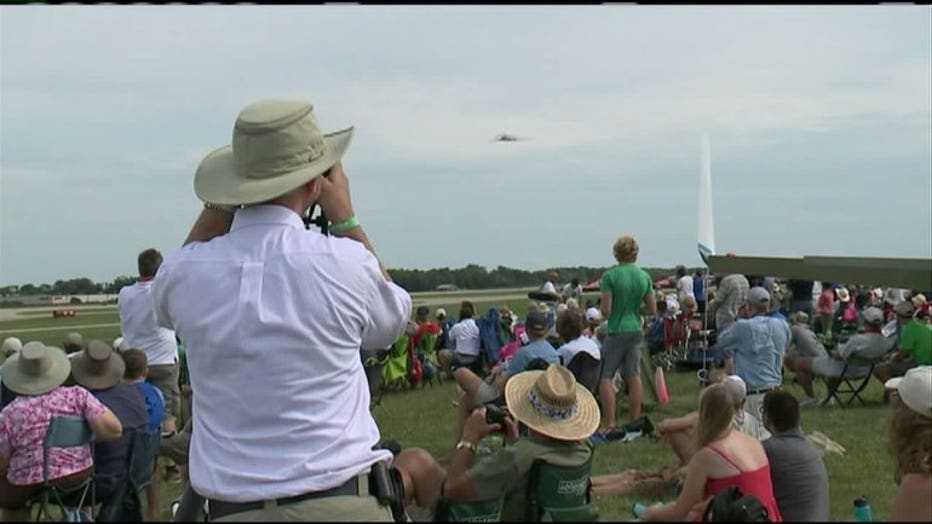 The Experimental Aircraft Association was founded by Paul Poberenzy in the basement of his Milwaukee home. Poberenzy was a World War II and Korean War veteran.

EAA has gone on to spawn 800 chapters across North America.

With so many aircraft flying in and out all week, Wittman Regional Airport boasts the world's busiest control tower. The event draws visitors from roughly 60 countries each year -- inspiring future generations of pilots.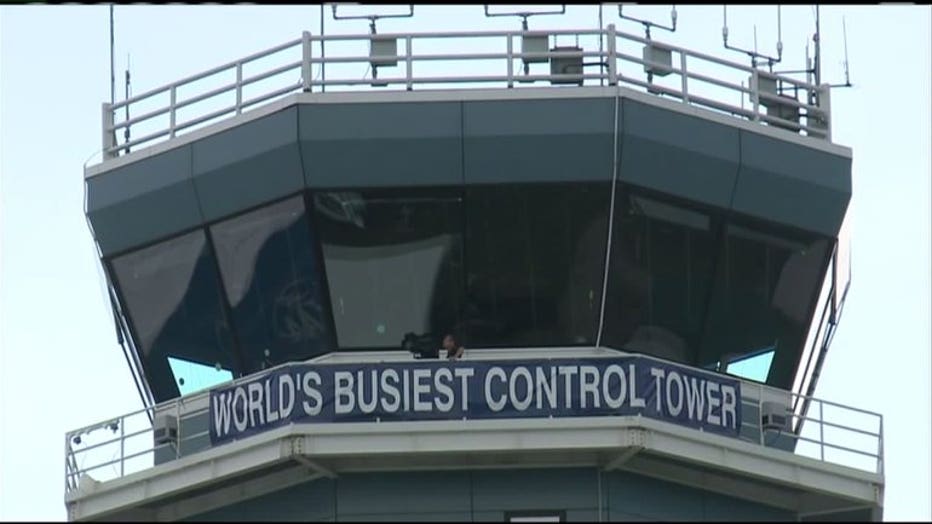 One of the most memorable adventures in space exploration will be highlighted at this week's event. Members of the Apollo 13 crew and team will take part in activities marking the 45th anniversary of the aborted moon mission. Commander Jim Lovell and flight director Gene Kranz will lead the team members in discussions about the preparation, circumstances and determination that brought the astronauts back to earth.

EAA AirVenture runs through July 26th.