Dustin Diamond, "Screech" from "Saved by the Bell" behind bars again, accused of violating probation
OZAUKEE COUNTY -- FOX6 News has learned Dustin Diamond, the actor who played Screech on "Saved by the Bell" has been arrested again. He was booked into the Ozaukee County Jail on Wednesday, May 25th -- accused of violating his probation.

No new charges have been filed against Diamond at this time. He is currently in jail on a probation hold.

FOX6 News reached out to the Ozaukee County Sheriff's Office and the Wisconsin Department of Corrections. Neither would share specifics about what led to Diamond's latest arrest.

FOX6 News also reached out to Diamond's attorney, who said as a condition of his parole, he must get permission to travel. Diamond recently took part in an interview with his former co-star, Mario Lopez on "Extra," where he discussed his time behind bars.

On Thursday, May 26th, Ozaukee County Sheriff's officials said Diamond was arrested Wednesday afternoon by the Saukville Police Department. There was no further information released Thursday related to why Diamond was arrested.




Diamond was released from the Ozaukee County Jail on April 11th -- after serving three months in jail for stabbing a man during a Christmas Day 2014 altercation at a bar in Wisconsin.

While an inmate at the Ozaukee County Jail, Diamond agreed to participate in the "Jail Porter Program." He was selected to serve as a general custodial maintenance porter and received one day of "good time" for every 24 hours worked.

He was able to earn 30 days of good time, and thus, he was released a month early --  serving just under three months behind bars for carrying a concealed weapon and disorderly conduct.



Diamond told Mario Lopez he and fiancée Amanda Schutz were out celebrating when a group of people started asking for photos.

"One of the girl's friends was talking to sucker-punched my fiancée," he said. "She leaned back to me and her face was covered in blood."

After one of the men in the group grabbed Schutz's hair, Diamond said, "I opened my pocket knife and said, 'Let my wife go immediately,' which worked."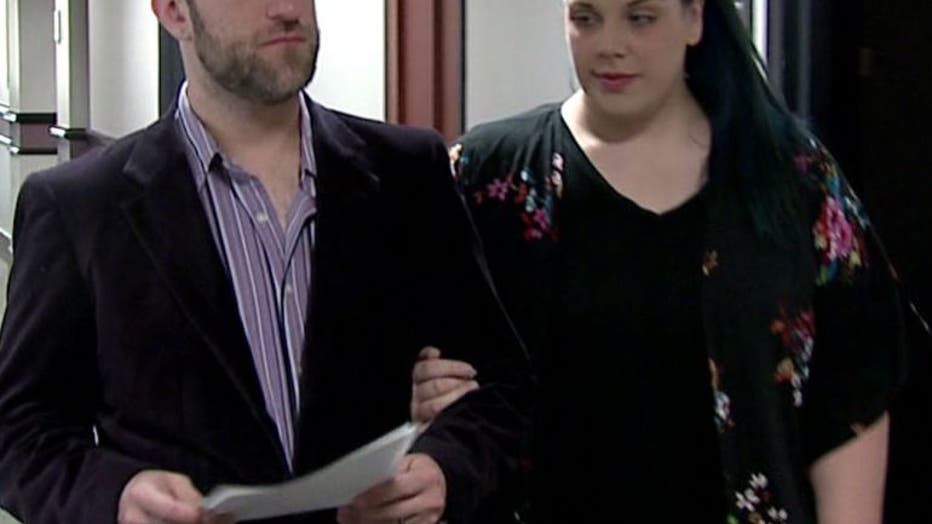 Dustin Diamond and Amanda Schutz


Diamond denied that he actually stabbed anyone,saying that the victim "nicked his arm on the tip of" Diamond's pocket knife.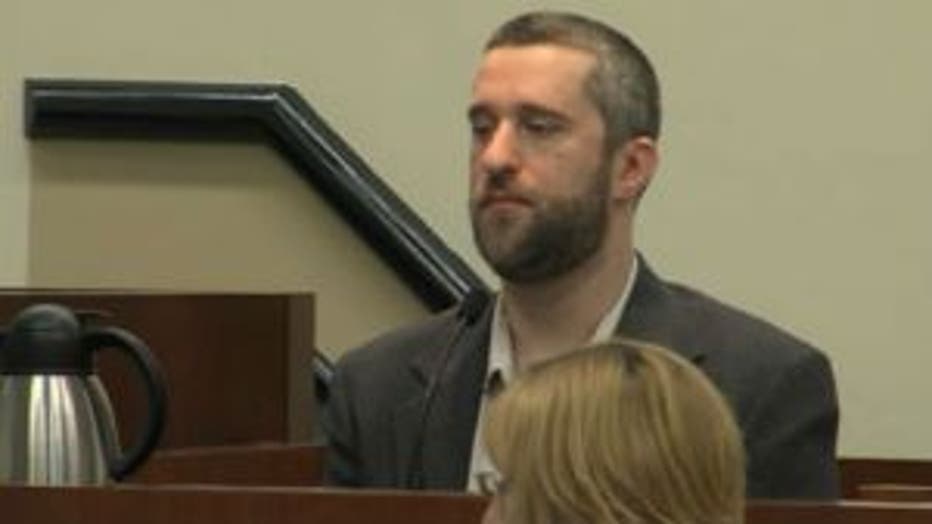 Dustin Diamond takes the stand in his own defense


The actor served three months and said of his experience in jail: "It's pretty daunting. It's pretty scary going into that environment. I found that as long as you follow the rules and stay with the system, it works. You can get in and out unscathed."

After his initial release from jail, Diamond said he wanted to focus on getting his acting career back on track and starting a family with Schutz.

"I want to put the tomfoolery and malarkey behind me...for that clean slate," he told Lopez. "Time for a change."