Dump truck driver recovers after rollover crash in Town of Grafton


TOWN OF GRAFTON -- A 51-year-old dump truck driver is recovering from serious but non-life threatening injuries after a wreck on northbound I-43 at Pioneer Road in the Town of Grafton.

The front passenger side tire on the dump truck blew just before 12:30 p.m. on Wednesday, June 7th. It caused the driver to lose control. The dump truck rolled over and entered the east ditch. The dirt the dump truck was hauling covered the paved shoulder of the interstate.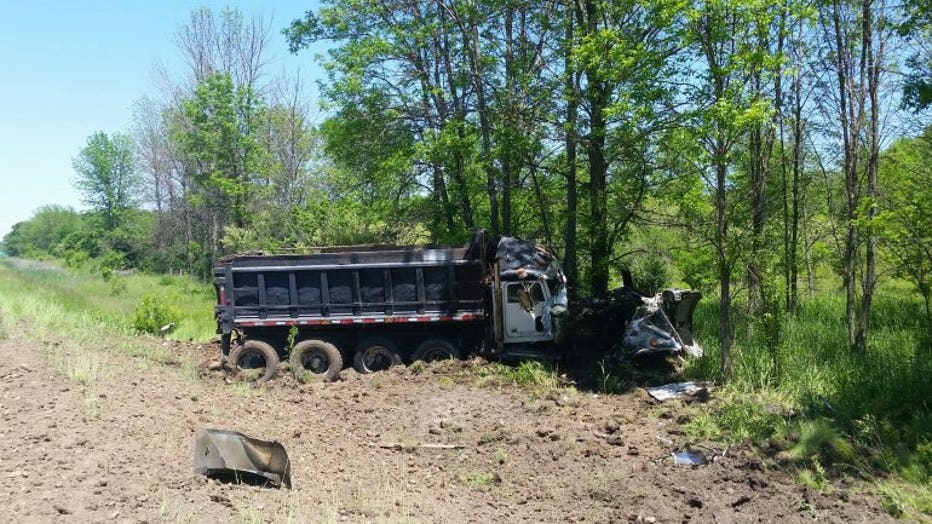 The driver, who is from Menomonee Falls, was taken by Grafton Rescue to Froedtert Hospital.

Ozaukee County Emergency Management responded due to a diesel fuel leak. The Ozaukee County Highway Department removed the debris from the roadway. One lane of the interstate remained shut down while crews cleared the roadway and removed the dump truck.