Drug deal gone wrong: 21-year-old man charged in connection with shooting death of Carmelo Silva Jr.
MILWAUKEE -- A 21-year-old Milwaukee man has been criminally charged in connection with the shooting death of Carmelo Silva Jr. which happened near 24th and Becher on October 1st.

Treneel Bankston faces one count of felony murder in this case.

According to a criminal complaint, when officers arrived on scene, they found Silva Jr. inside "South Avenue Foods" -- covered in blood and screaming that he could not breathe. Life-saving measures were attempted, but were unsuccessful.

While officers were on scene, a passing motorist approached and indicated she noticed an African-American man wearing camouflage pants -- bleeding and holding his stomach -- walking on S. 25th Street. She indicated she stopped to help the man, and he told her he didn't want any interaction with police or fire officials.

This man was located by police -- bleeding heavily and in distress about three blocks away from the initial location.

Treneel Bankston was found with a large laceration to his lower abdomen.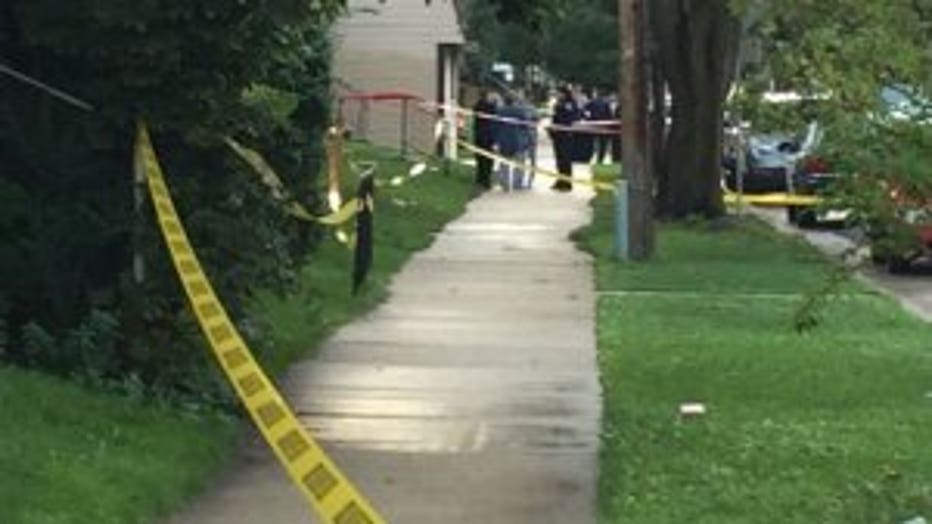 24th and Becher fatal shooting


A witness told investigators he was working at the South Avenue Foods store when Silva Jr. came in asking for help -- indicating he had been shot. The man called 911, and told investigators Silva Jr. said: "That black guy shot me."

The complaint indicates investigators spoke with a man who said he was with Silva Jr. who sold marijuana near 24th and Becher. This man said about two weeks prior to Silva Jr.'s death, the man met up with Bankston -- asking Bankston if he wanted to buy marijuana from Silva Jr.

On October 1st, the man said he and Silva Jr. picked up Bankston and they drove to 24th and Becher. They entered a home in the area, and once inside, the man stated that Bankston pointed a gun at the man, and Silva Jr. said: "Give me everything you have."

The man told investigators he lunged at Bankston and grabbed him by the arm. The gun then went off several times -- and the man was hit in the face. Silva Jr. was able to exit the home.

A man named Carmelo Silva Sr. tried to intervene, and eventually, Bankston fled the home.

The man struck in the face was taken to the hospital. It was determined he had suffered gunshot wounds to his face and shoulder.

The complaint indicates Carmelo Silva Sr. told investigators he grabbed a sword during the struggle over the gun. He said a struggle ensued over the sword, and he was hit over the left eye with it. Carmelo Silva Sr. said Bankston was stabbed in the stomach area with the sword.