Dropping the ball: Online sports merchandise company fails to fulfill orders


WEST BEND — It's the holiday season and many people are looking for the perfect gift for the sports fan in their life. However, online shoppers need to be careful where they purchase items from.

Every year, Americans spend tens of billions of dollars on merchandise for their favorite sports teams, but that love of a team is also creating the opportunity for foul play by questionable businesses.

"I was impressed. I didn't see any red flags. It seemed like they were legit," explained online shopper Steven Jackson.


Steven and Karin Jackson share their experience with Fan Authentics with Contact 6's Jenna Sachs.


In September, a Facebook advertisement led Jackson to the website for Fan Authentics. Jackson purchased a pair of leggings for this wife. The leggings cost $29.95.

"They were black leggings with Green Bay written down the side," Karin Jackson said about the leggings.

After purchasing the leggings, money was deducted from Steven Jackson's account, but weeks later, the leggings hadn't arrived.

"I called the number that they had. 'Leave a message and they'll 'contact you as soon as possible.' Well, I tried once, twice, three, maybe four times and I never got an answer," Steven Jackson said.

FOX6's Contact 6 tried calling Fan Authentics as well and no one answered. In addition, Contact 6 wrote the company an e-mail and Facebook message, but no one responded to those either.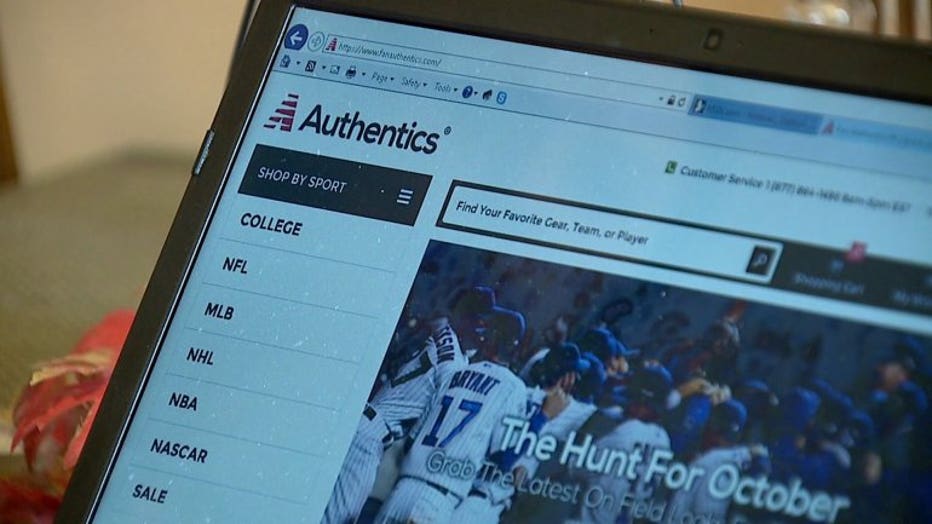 The Fan Authentics Facebook page is filled with complaints. Some people even call the company a "scam."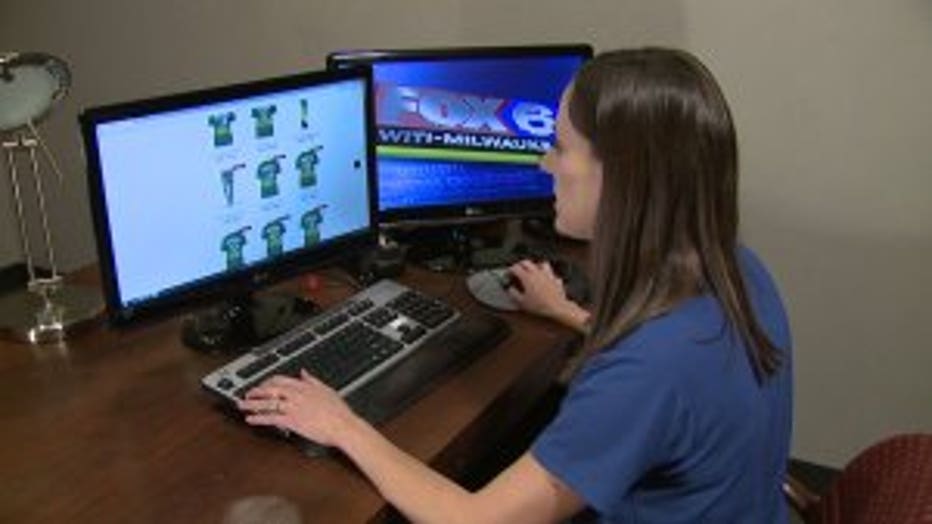 Contact 6's Jenna Sachs places an order for leggings on Fan Authentics.


Contact 6 wanted to know if the company was not fulfilling orders. In October, Contact 6's Jenna Sachs placed an order for leggings. The website advertises expedited delivery within seven to 10 days.

Sachs paid $34.95 and waited for her leggings to be sent.

More than a month later, the leggings haven't arrived and the order status still reads, "unfulfilled."

Contact 6 has spoken with a half-dozen disgruntled former customers including one woman who actually received her merchandise, but it took two months. The woman shared a photo of the package with Contact 6. It shows a return address of a UPS Store in Michigan.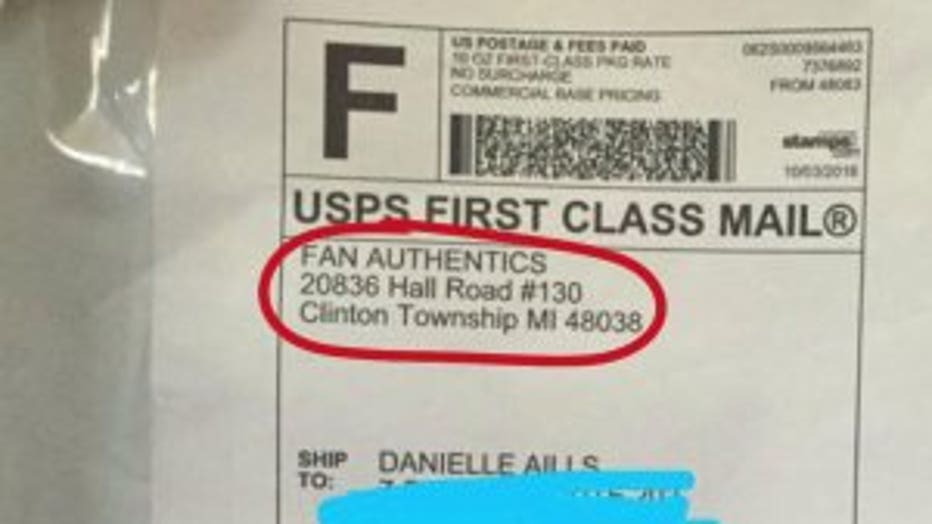 Fan Authentics customers shares a photo of the package she received two months after placing an order. The return address is a UPS Store.


Despite an exhaustive search, the operator of Fan Authentics remains elusive.

There's no address on the website. The address listed by the Better Business Bureau is an apartment complex in Michigan.

The BBB of Michigan has more than 100 complaints against Fan Authentics and can't seem to track them down.

The Michigan Attorney General's Consumer Protection division has for complaints against Fan Auhthentics and they told Contact 6 the company may be operating out of Panama.

"We just want the money we don`t even want the leggings anymore," Karin Jackson said.

Gary Anders with the Green and Gold Zone says shoppers should to online businesses they know — either local or a major chain.

"A lot of times, people don't even look for contact information until something goes wrong," Anders said.

In addition, be cautious of business that advertise only on Facebook.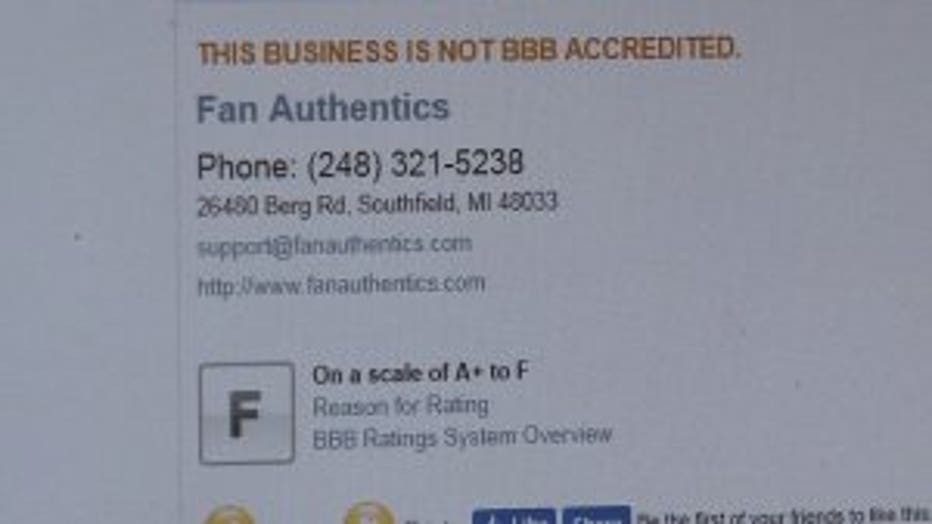 "These internet providers that take these ads apparently don`t even attempt to vet the people placing these ads at all," Anders said.

It's been more than two months since the Jacksons placed their order and they're now wondering whether their package will arrive before the end of the football season.

When it comes to buying sports merchandise online, be cautious of prices that are too good to be true. Also, do your research on any company you buy items from. Fan Authentics has a lot of negative reviews out there if you look for them.