Driver says he found gun lodged in bumper 18 miles after 'black object' struck car


LAKEWOOD, Wash. -- "Well ... this is a first."

That's how Washington State Patrol Trooper Guy Gill tried to explain the bizarre scene that unfolded Thursday morning in Pierce County.

Gill said a driver saw a small "black object" in the air while driving on Interstate 5. It hit his car, but he kept driving and didn't check to see what had happened.

There didn't seem to be anything terribly wrong with the car, so the driver kept going.

About 18 miles later, he told the trooper that he stopped for gas and found a black handgun sticking out of the Honda's front bumper.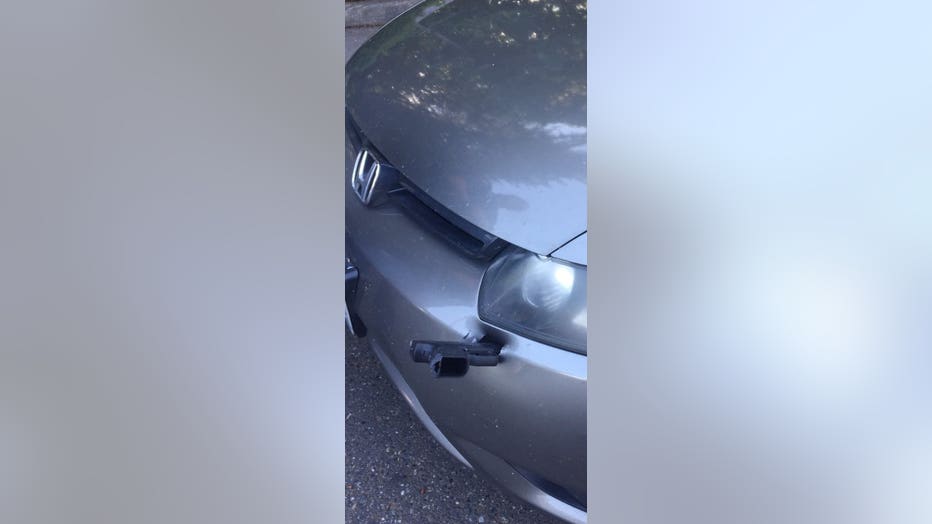 Gill said authorities recovered the gun and turned it over to Lakewood police for further investigation.

Where the gun came from and how it ended up lodged in the bumper remained a mystery as of Thursday afternoon.