DPW officials make changes ahead of Groundhog Day storm, after criticism back in December


MILWAUKEE -- City of Milwaukee Department of Public Works officials are preparing for a large response to the Groundhog Day winter storm set to impact Wisconsin on Tuesday, February 2nd -- even if that large response won't be necessary. DPW officials say they want to make sure we don't have a repeat of what happened after a winter storm in December.

DPW officials said on Monday, February 1st garbage truck drivers were told they may be needed to help clear the roads on Tuesday. Private plow drivers also got a heads-up in case they, too are needed on Tuesday.

On December 28th, the forecast called for a couple of inches of snow in Milwaukee.

Nine inches of snow ended up falling in Milwaukee -- and some of Milwaukee's side streets remained untouched until the following night -- more than 24 hours after the storm.

"We don`t want any surprises. The public doesn`t want any surprises. We don`t want any surprises. Trust me -- we really don`t want any surprises when it comes to snow," Milwaukee Mayor Tom Barrett said on Monday.

City officials say the storm on December 28th was a surprise in that it exceeded initial snow estimates.

"We did get caught by surprise and we actually did keep everybody on duty once we changed their assignment for snow duty, but this time, they`re prepared for that," Ghassan Korban, DPW commissioner said.



The more likely issue in the Milwaukee area on Tuesday will be icy roads as snow turns to sleet and rain.

The heaviest snow is expected to fall to the north and west of Milwaukee.

But DPW officials say they'll be ready for a full response on Tuesday. That includes 96 salt trucks, and then, if needed, 106 garbage trucks fit with plows, and 60 private plow drivers.

DPW officials have already put those garbage truck drivers on standby -- something that didn't happen prior to the December 28th storm.

The Wisconsin State Patrol is also prepared.

"We`re gonna have all of our available people out there covering the roads," Trooper Robert Borek with the Wisconsin State Patrol said. "Whether it`s a little bit of snow or a lot of snow, whether it`s ice, just be mindful of the conditions and reduce your speeds and adjust that accordingly."

DPW officials say salt trucks will treat side streets in Milwaukee on Monday night and into Tuesday morning. They will then move quickly to fit garbage trucks with plows if needed.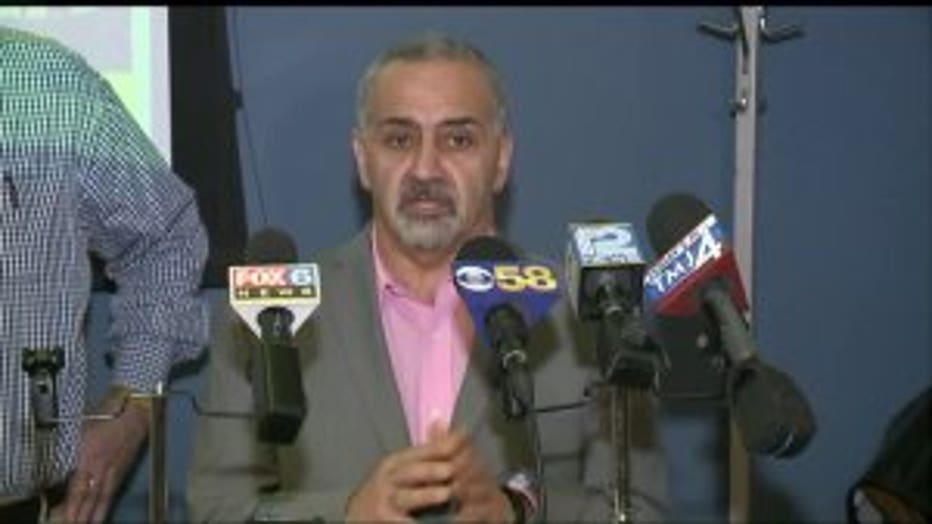 Ghassan Korban, DPW commissioner


"If three inches starts happening, we have accumulation of three inches by, say, 10:00 -- although it`s not expected, we will call off the garbage collection and then change assignments at that time," Ghassan Korban, DPW commissioner said.

Another change from December, DPW officials say at least eight hours of work has been guaranteed for private plow drivers, should they be needed.

There will also be people out checking road temperatures throughout the day on Tuesday.

DPW officials had 96 salt trucks on standby for early Tuesday morning as of Monday night.