Dozens gather at Three Lions Pub to watch, celebrate the Royal Wedding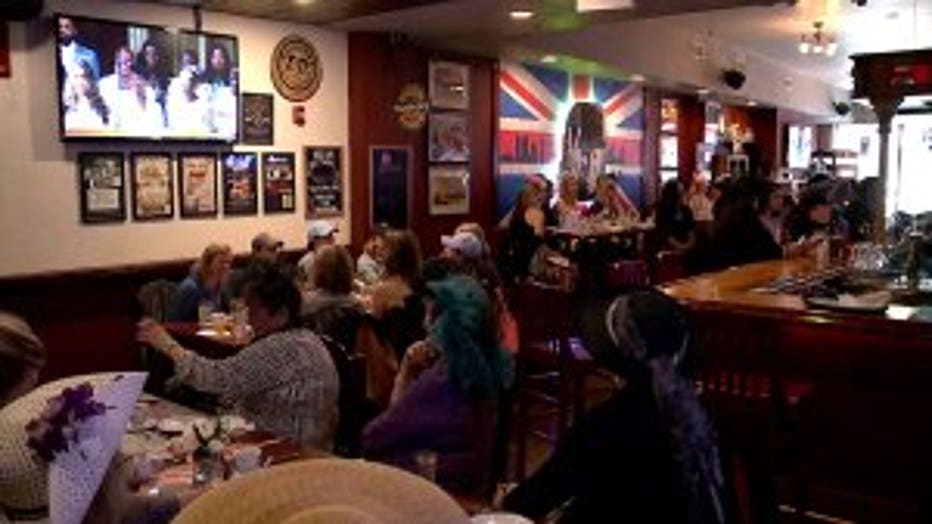 Three Lions Pub hosts Royal Wedding watch party


MILWAUKEE -- A Royal Wedding in England, but a celebration in Milwaukee. The Three Lions Pub had dozens gather to celebrate the marriage.

Dressed for a wedding at 5 a.m. on Saturday morning, May 19 that they weren't invited to and not wanting it any other way.

"I also love Meghan Markle," Christina Craig said.

That's how dozens of people spent their morning at the Three Lions Pub in Milwaukee. Celebrating, in a traditional manner, with tea and biscuits for the Royal Wedding.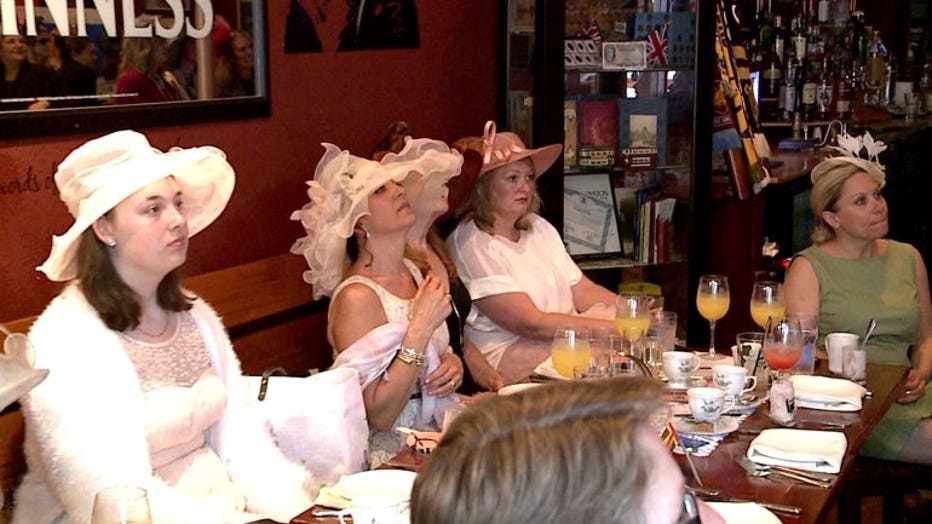 Three Lions Pub hosts Royal Wedding watch party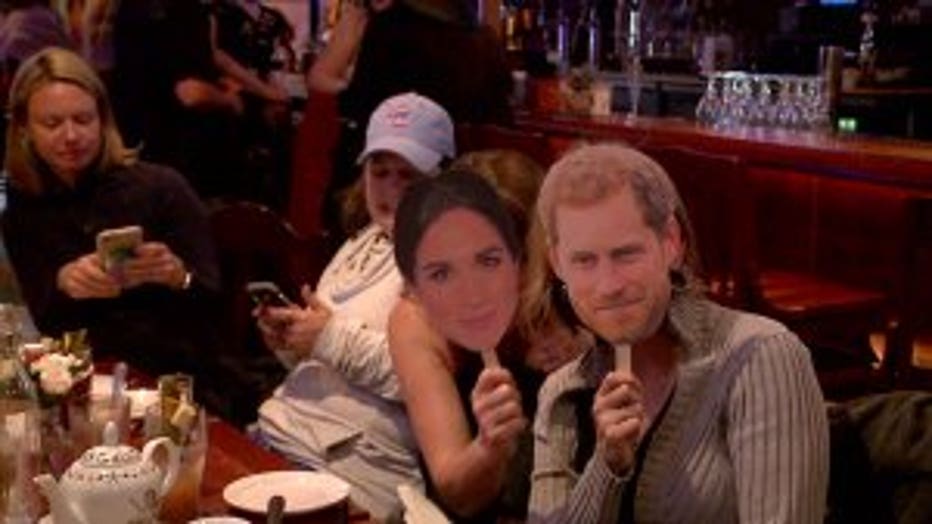 Three Lions Pub hosts Royal Wedding watch party


"They don't take much persuading," Lynn Surtees said. "If you ask a lady if you'd like to wear a hat and dress up they'll be there."

An English woman herself says she convinced some of her American friends to wake up early and watch it with her. But just across the bar, are a newly engaged couple getting wedding ideas from royalty.

"It's wonderful because it shows me what he might be on our wedding day," Danielle Olson said.

"It's a little bit romantic for us," Joel Price said. "I mean, I probably can't do it like this, but I'll try to call the queen and get it at Westminster Abbey but I don't think that's going to happen."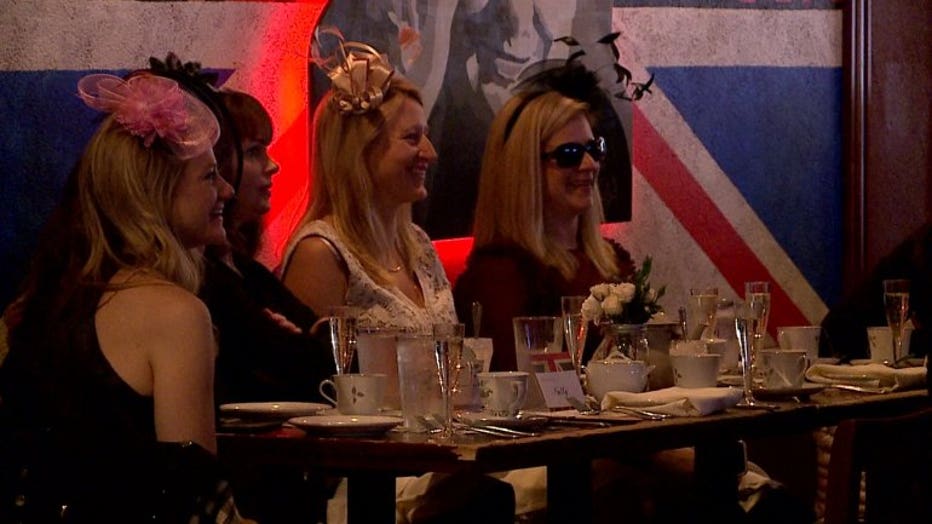 Three Lions Pub hosts Royal Wedding watch party


While most "Ooo" and "Awe" over the ceremony -- some marvel at the historic moment they're witnessing.

"She's a champion for woman's rights, she's very smart, a Northwestern Journalism grad," Craig said. "I just think she seems like a wonderful person and she'll do good things with her platform."

However you look at it, these people are just happy to be right here. And Saturday's event was so popular that they want to do a royal tea service like this once a month moving forward.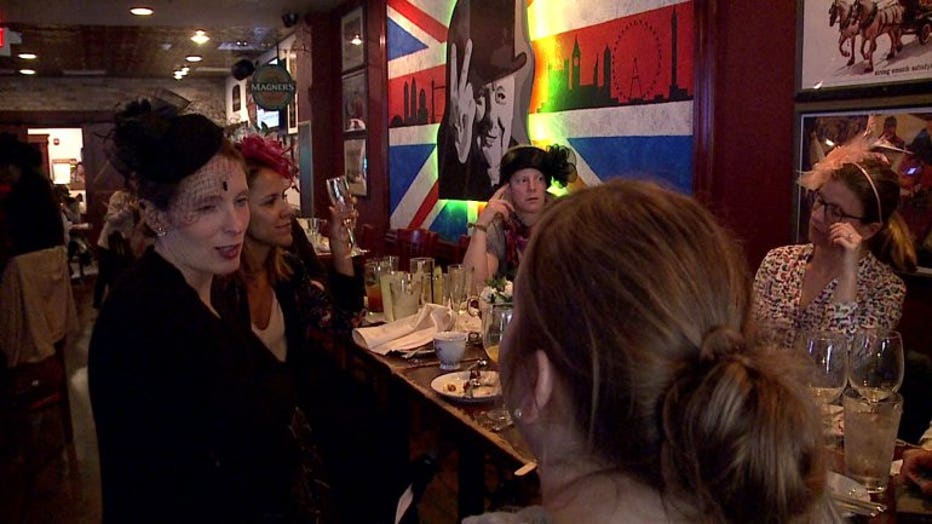 Three Lions Pub hosts Royal Wedding watch party