Don't get burned: Want that sun-kissed summer look? Contact 6 checks out sunless options


MILWAUKEE — Spring is here, and that means spring break trips, prom, weddings and plenty of other upcoming events where you may want that sun-kissed summer look. The good news? There are plenty alternatives that ensure you don't get burned.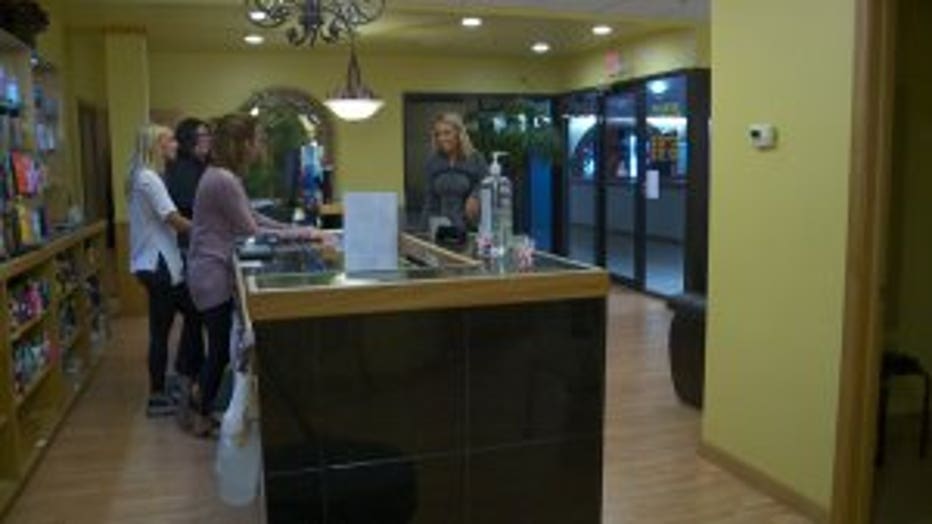 Galleria West Tanning & Spa


"This is the time that everything starts to pick up," said Jonelle Straube, co-owner of Galleria West Tanning & Spa.

Owners Straube and Connie Johnston make sure their staff members are well-trained on tanning dangers.

"All of our girls are really highly educated here on UV exposure and overexposure," explained Johnston.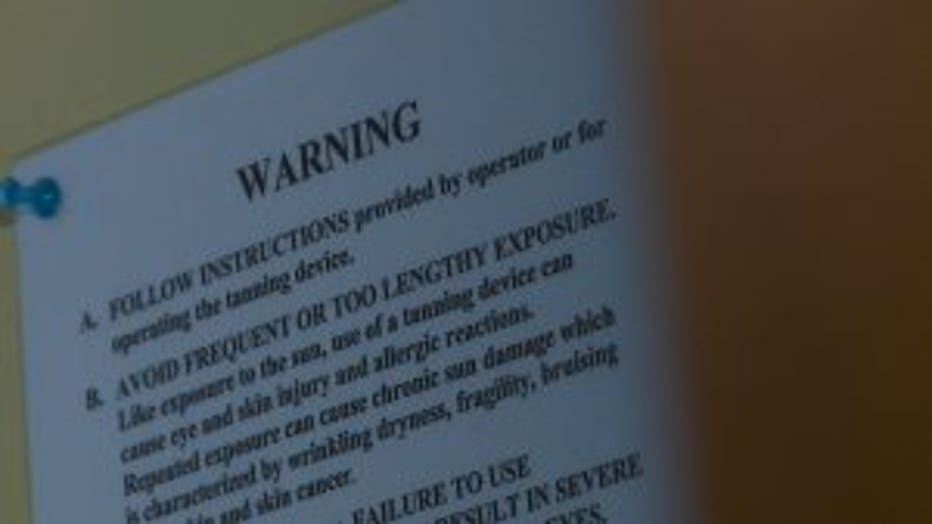 Signs posted next to indoor tanning beds at Galleria West Tanning & Spa.


They also make sure their customers are aware of the risks by asking questions before they tan and posting signs in the salon.

They are risks that dermatologist Dr. Steve Schuckit of Affiliated Dermatologist S.C. says can have some serious consequences.

"UV radiation can lead to skin cancer, particular melanoma, which is a deadly type of skin cancer," Dr. Schuckit said.

He understands that people want to look tan.

"I get it. Young women, it is fashionable to have some color, especially in Wisconsin," Dr. Schuckit said.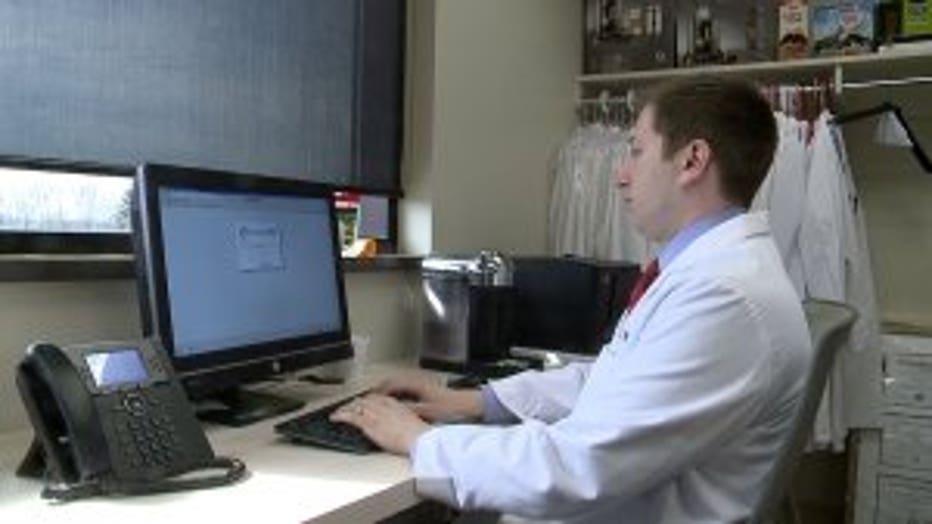 Dermatologist Dr. Steve Schuckit


He suggests going sunless.

"They actually have some fairly robust technology that does it," Dr. Schuckit said.

At Galleria West, they offer airbrushing.

"Its main base is black walnut. So it's also something that's going to work with your natural pH," Straube explained.

There's no exposure to any UV and the color is customized.

"You have somebody going over your body with a physical airbrush and it's a once over. If you don't like that color, you can go darker," Straube said.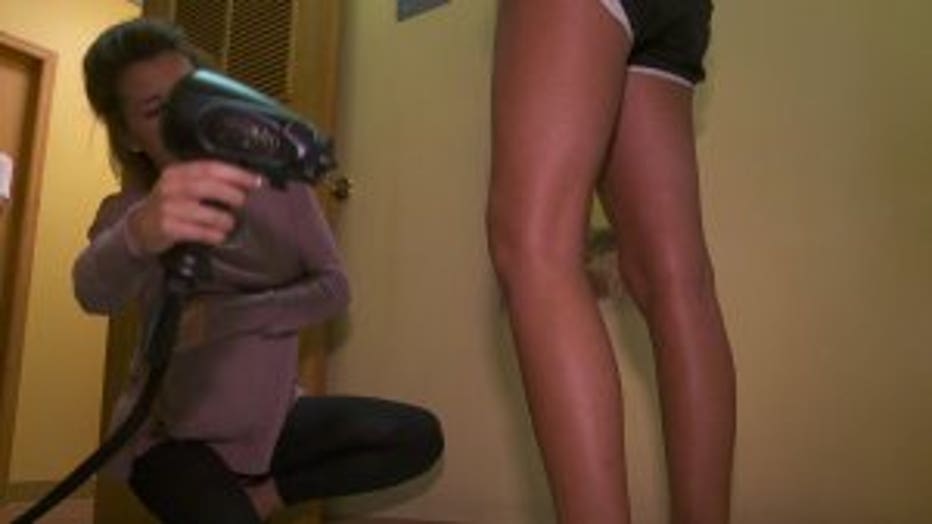 Galleria West Tanning & Spa offers airbrushing as a sunless tanning alternative.


A single session starts at $45 and will last about a week.

If you're not ready for that step, you can do it yourself.

"A lot of people, they get into the sunless tanning products and they feel very overwhelmed," said Gigi Cruz, general manager at ULTA.

Cruz says think about your skin type before buying a product.

"If you are a little bit more on the dry side, you want to stick with lotions. If you are oily to normal, the mousses are going to apply a little bit more smoother," Cruz explained.

There's a wide variety to choose from. Some will give you gradual color like Slow Glow.

"It's an everyday moisturizer," Cruz said.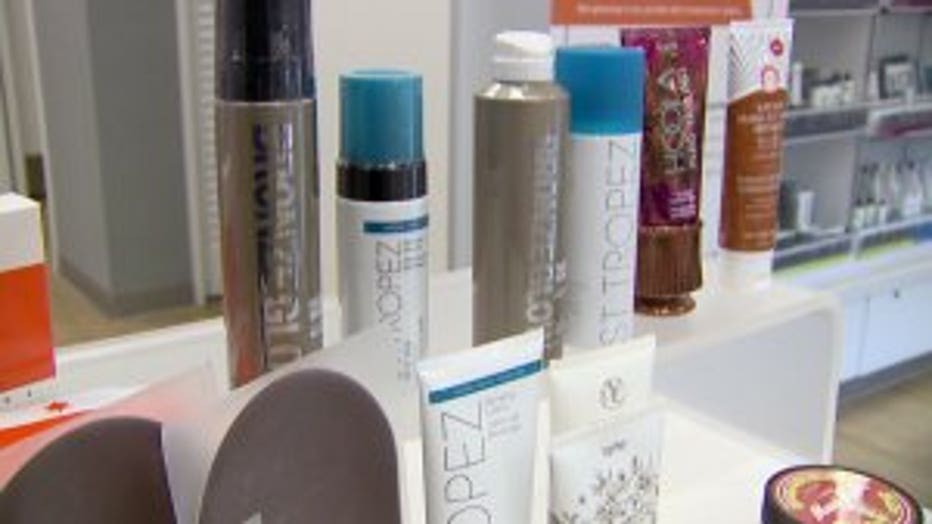 Some of the sunless tanning products offered at ULTA.


With other options, you'll see color right away, like with Hula.

"This is actually going to be more of a instant gratification," said Cruz.

Prices for all the different products range from $10-$50.

Whether you take the DIY approach or head to a salon for the sunless tan, Dr. Schuckit says don't worry about the ingredients.

"They are deemed to be safe," Dr. Schuckit said.

Just remember, when you head to that tropical destination or just Bradford Beach, you still need to wear sunscreen no matter how sun-kissed your skin looks.