Don't do this! Virginia woman rescued after getting stuck in washer during hide-and-seek


WOODBRIDGE, Va. -- An innocent game of hide-and-seek took a wrong turn when one of the hiders unfortunately got stuck in a hiding spot.

Like many people in isolation amid COVID-19, Amari Dancy found herself bored and craving excitement, so she engaged in a game of hide-and-seek with her younger cousins.

What the 18-year-old thought was a clever hiding spot turned into a bit of a disaster after she got stuck in the laundry machine.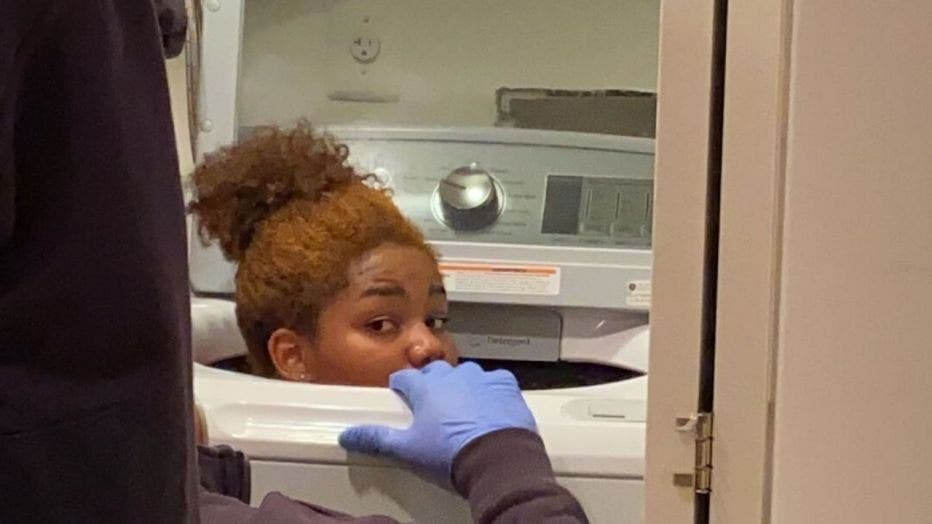 18-year-old Amari Dancy found herself stuck in the washer during a game of hide-and-seek. (Instagram: Mikoa_samigeisha)
Prince William County Fire and Rescue came to her aid. Footage of the incident was captured by Dancy's aunt who you hear in the video say, "Kids will be kids."