Doll raising privacy concerns: WISPIRG releases annual 'Trouble in Toyland' report


MILWAUKEE -- Could the new doll you bought for your daughter or son actually be spying on them? That's the questions raised by consumer group WISPIRG's 32nd annual 'Trouble in Toyland' report.

The 'My Friend Cayla' doll is an interactive toy that has been banned in Germany, but you can still buy in the U.S.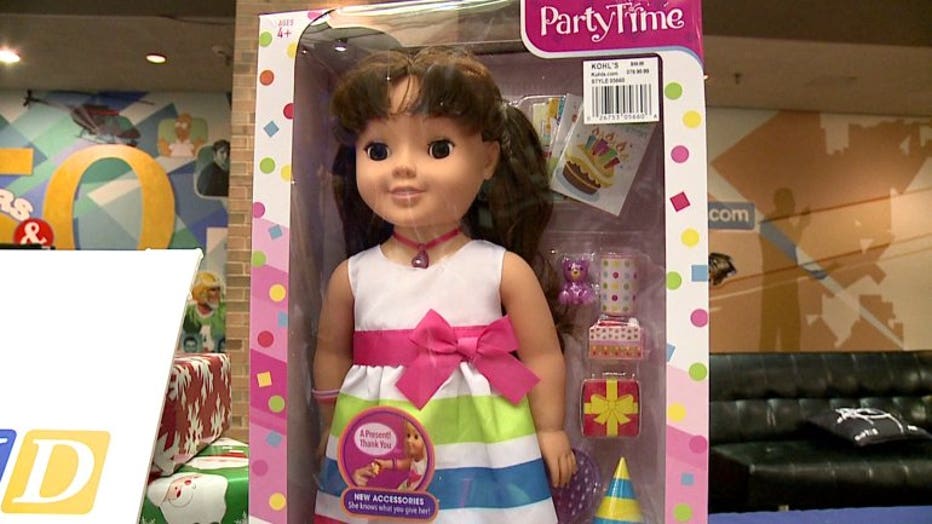 Internet-connected dolls similar to this one are identified in the 32nd annual 'Trouble in Toyland' report from WISPIRG. The consumer group believes this doll endangers children's privacy.


"It's an internet-connected device that asks kids to share basic information like their name, things like where they live, where they go to school," explained Peter Skopec of WISPIRG.

This year a big a focus of the 'Trouble in Toyland' report is internet-connected toys like Cayla. WISPIRG says Cayla has an unsecured Bluetooth connection,
which could allow others to listen in on its conversations with your child.

"The FBI has issued a warning to parents, too, to consider cybersecurity before bringing devices like this into their homes," Skopec said.

The 'Trouble in Toyland' report identifies brass fidget spinners sold at Target, which WISPIRG says have excessive levels of lead.

"300 times more than the allowable limit of lead for children's' products," Skopec revealed.

WISPIRG says the spinners have been pulled from Target shelves, but also points to peg games and balloons that could pose choking hazards for small children.
WISPIRG says the labeling on these items is inadequate.

In response, the Toy Association says this report "is needlessly frightening parents." And, goes on to say that "U.S. toy safety requirements are among the strictest in the world."