Doggy bag: Beagle intercepts roast pig at Atlanta airport
ATLANTA — A passenger traveling from Ecuador was relieved of leftovers when an intrepid beagle found a roasted pig's head in baggage at the world's busiest airport.

The U.S. Customs and Border Protection says the Agriculture Detector dog named Hardy alerted to the baggage at Atlanta's Hartsfield-Jackson International Airport on Oct. 11. CBP agriculture specialists then discovered a 2-pound (1-kilogram) cooked pig's head, which was seized and destroyed.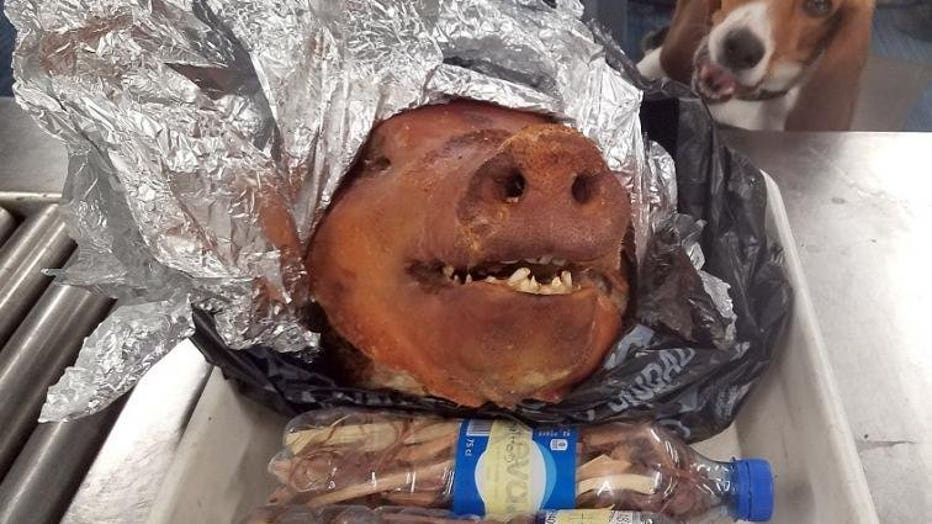 Roast pig found by beagle courtesy: U.S. Customs and Border Protection


The agency says pork and pork products from other continents are not allowed into the United States in an effort to avoid introducing foot and mouth disease, classical swine fever and other animal diseases.

CBP Area Port Director Carey Davis hailed Hardy's work as illustrating "the tremendous expertise of our four-legged K-9 partners in protecting the United States."