Dog shot with arrow at archery range; surveillance video leads to arrest
GRAYS HARBOR, Washington – A man was arrested Monday, May 15th after Washington police said he shot a dog with a bow and arrow at an archery range.

The dog, named Dozer, is expected to live despite the arrow passing completely through his body. The arrow was removed, and a vet treated him.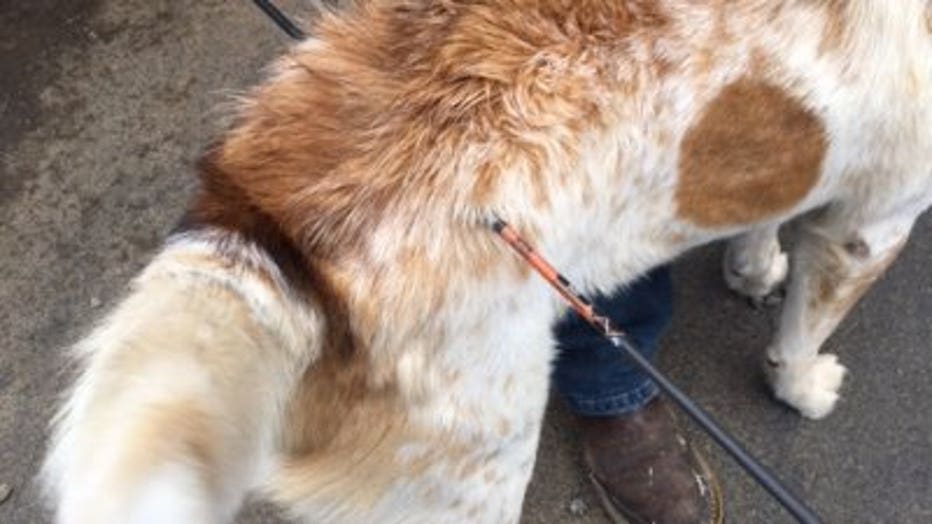 The arrow passed all the way through Dozer, but the dog is expected to recover. (Grays Harbor County Sheriff's Office)


The 50-year-old suspect was booked into jail on first-degree animal cruelty charges.

Grays Harbor County Undersheriff David Pimentel said in an email Monday that the dog's owner found the dog with an arrow through its torso Sunday. The man believed it probably happened at the Grays Harbor Bowman's Club nearby, so deputies contacted the club and got surveillance video.

Pimentel said the video showed the suspect shooting the dog from about 40 yards away, and said the man was the only person at the club at the time.

The suspect's name hasn't been released.