Dog shot mistaken for 'Milwaukee Lion' reunited with owner, but his road to recovery isn't over


MILWAUKEE -- The dog who may have been shot after being mistaken for a lion is still recovering tonight. But there is good news, the dog's owner has been found! Thanks to some help from animal lovers, the animal's home is getting help for mounting medical bills.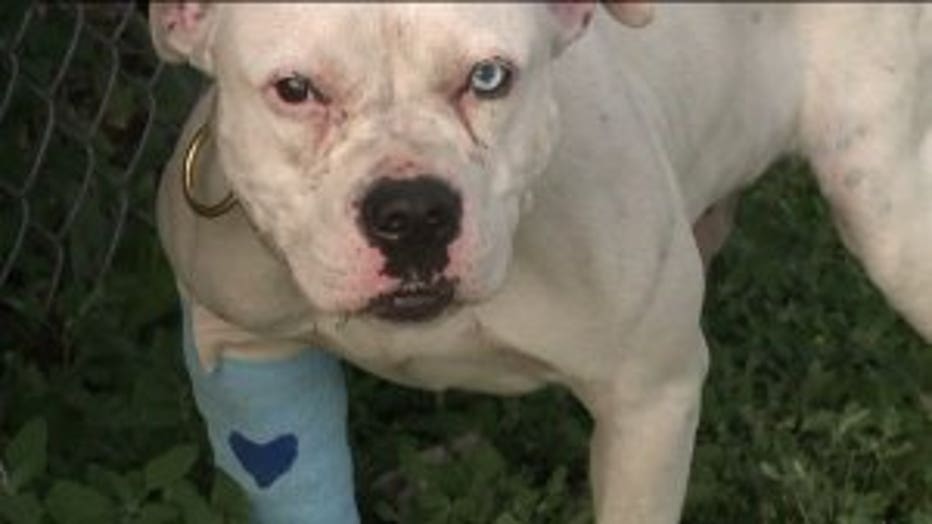 The dog is not out of the woods just yet, he still needs another surgery next week. A procedure his owner normally would not be able to pay for. Luckily, we're one stop closer to a happy ending.

He is the dog that has made national headlines.

Inside the Milwaukee Area Domestic Animal Control Commission, the pit bull is still recovering from a gunshot wound to his leg.

Officials say the dog may be the victim of a lion mania sweeping through the city.

Monday, July 20th what is believed to be a mountain lion was captured on tape near the corner of E. Garfield and Palmer.

On Tuesday, police received a call of a lion sighting at 21st and Chambers. Instead of finding a ferocious wild animal, authorities found the injured pit bull.

Friday, FOX6 News has exclusively learned the owner of the dog has been found. The owner tells us, the dog's name is 'Homie.'

Homie is believed to have escaped his leash on Tuesday and was on the loose. The next time the owner saw the dog, he was on the news.

MADACC says the dog's injured leg is not doing well and Homie needs an additional surgery.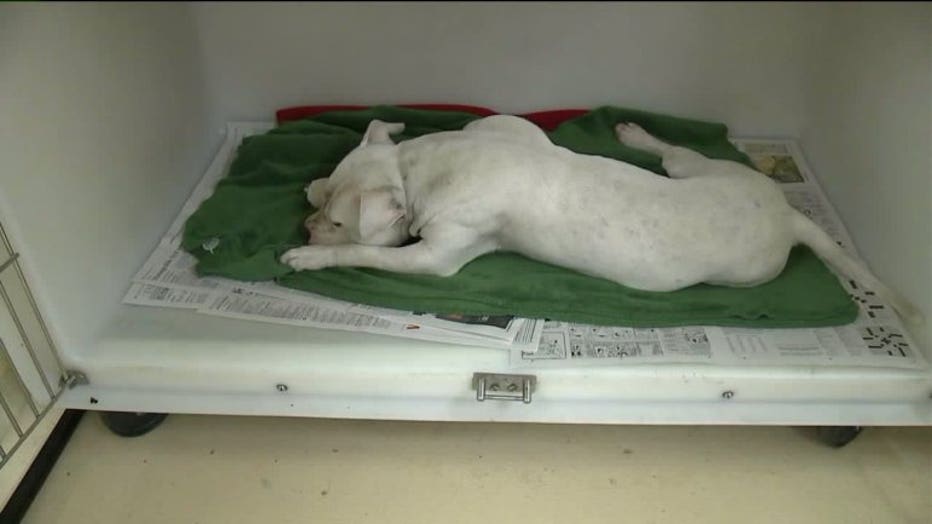 A problem threatening a homecoming, since the owner is on a fixed income and cannot afford the expensive care.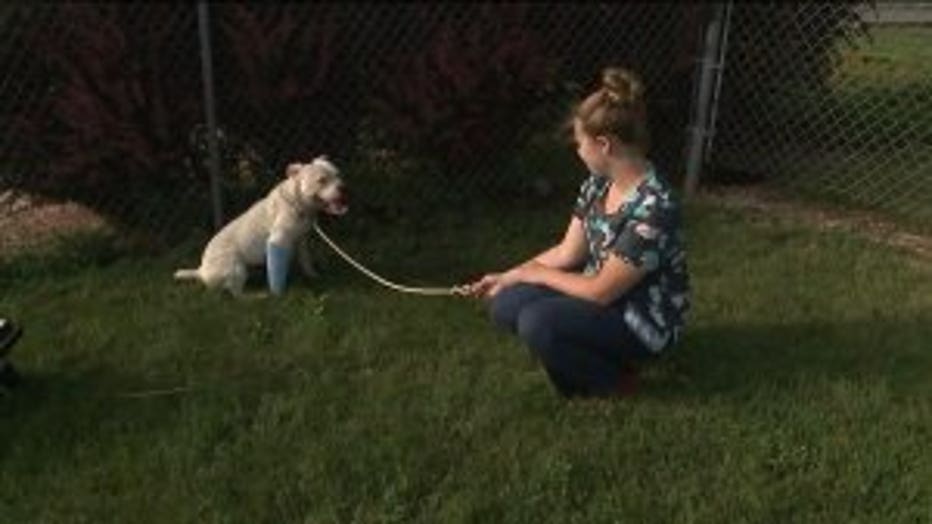 Friday, MADACC says there is good news. Donations are allowing MADACC to waive Homie's fees, and a clinic in Sun Prairie will be performing the dog's

future surgery at a low cost.

It's news that means the dog is one step closer to being homeward bound. A pet, who may have been shot by being mistaken for a rather large cat, appearing he's the one with nine lives.

The dog is expected to be transported to Sun Prairie on Monday. Then hopefully back with his owner soon after.

All this would not be possible without donations. If you'd like to help MADACC, CLICK HERE.