Dog rescued from abusive owners, Cupcake now adopted
MILWAUKEE (WITI) -- About a week ago a Good Samaritan saved a dog from a horrific beating, and today, December 19th, Cupcake is going home with a new family!

The 3-year-old American Staffordshire Terrier was witnessed being kicked and beaten by it's owner. After scolding the couple for beating the dog, the Good Samaritan took Cupcake to the Wisconsin Humane Society where she received immediate care.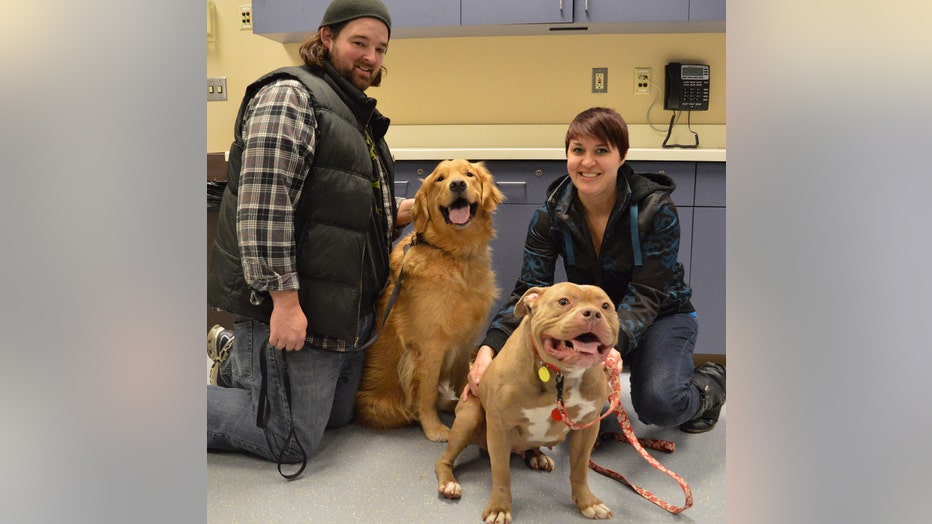 Cupcake was put up for adoption on Thursday, December 18th, and after sharing her story on social media, the Wisconsin Humane Society found a great adoption family.

Today, December 19th, Cupcake is going home to the most loving family. Michelle, Josh, and their dog, Sixx, fell in love with Cupcake and weren't deterred by her background or heart murmur.

Related story:

Available for adoption: Abused dog rescued by Good Samaritan looking for new home