"Doesn't give a damn about following the rules:" Milwaukee neighbors "sick" of nuisance tenant


MILWAUKEE -- We're told to love our neighbor, but what can you do if your neighbor is making your street unsafe?

In a Milwaukee neighborhood, when the bars close -- the party started.

FOX6's undercover cameras captured cars parking on 27th Street near Capitol Drive and people walking to the back of one property. The house looked dark, but neighbors say it was open for business.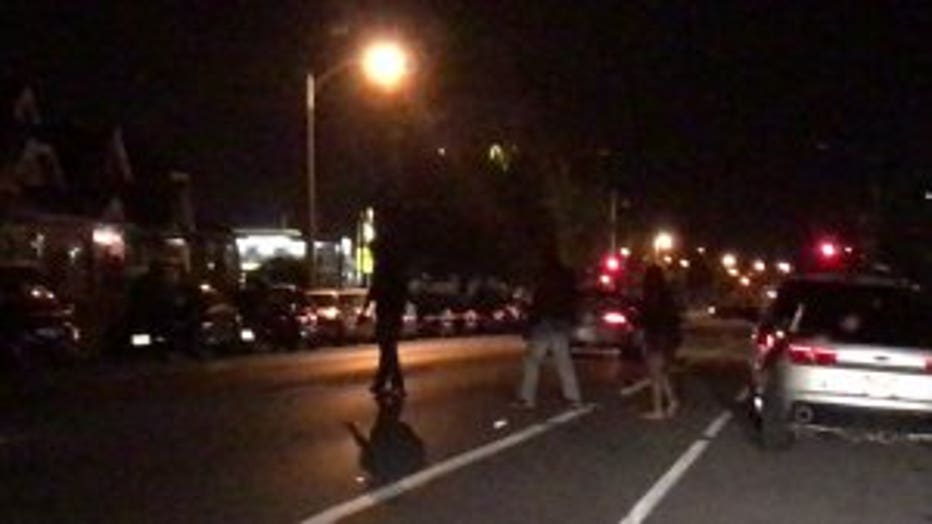 FOX6 cameras capture people heading to a property where Daron Maye was the tenant.


A neighbor who asked to not be identified said the crowds came seven nights a week and stayed for hours.

"It's a catastrophe waiting to happen, a disaster waiting to happen and it will happen," the neighbor said. "You're awakened by all this noise."

The neighbor told FOX6's Contact 6 it all started earlier this year after 54-year-old Daron Maye moved in.

Police knew him well from responding to frequent calls in the middle of the night to his property.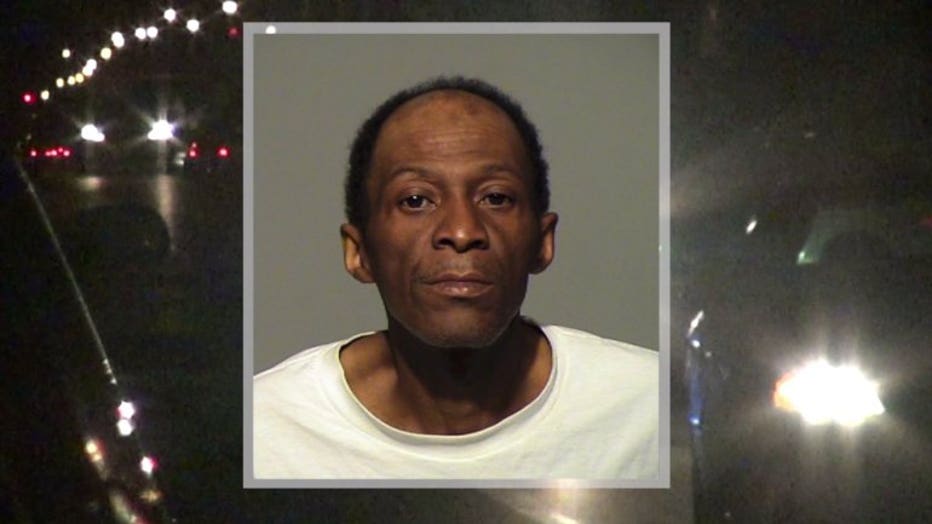 "It's somewhere around in excess of fifty calls for service since April of this year," revealed  Milwaukee Police
Captain Timothy Heier.

Records obtained by Contact 6 revealed neighbors have called the police to report fights, shots fired, loud music, illegal parking and the operation of an illegal tavern.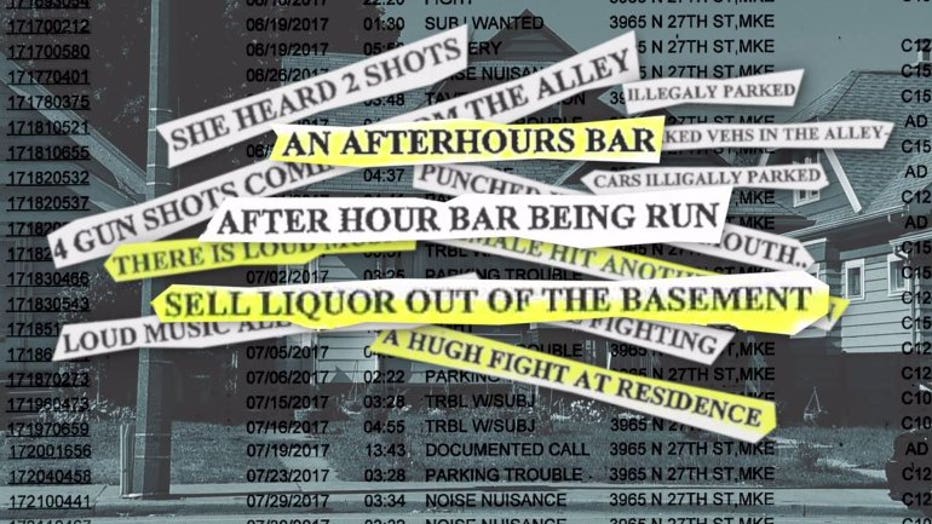 Body camera footage released to Contact 6 showed officers approaching the home and asking about loud music only to have the door closed on them.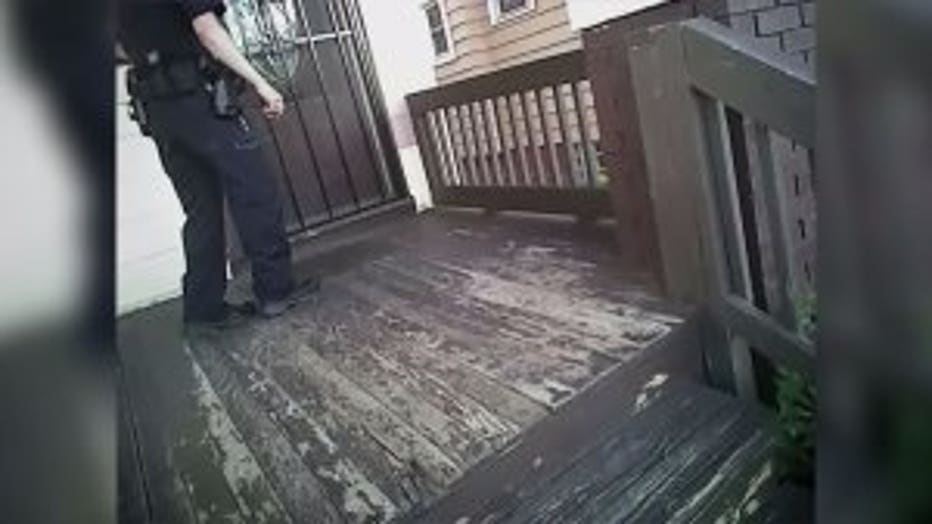 Police cameras capture officers at Maye's former resident on 37th Street.


"Alright, we'll be back," an officer was heard saying on the recording.

In September, the City of Milwaukee officially declared the house a chronic nuisance.

When Contact 6's Jenna Sachs attempted to talk to Maye about the issue, he rushed inside his home. Later, Maye drove a car in reverse down the street and turned in an alley to avoid running into Sachs.

Assistant Attorney for the City of Milwaukee Nick DeSiato says the citations against Maye go back eight years.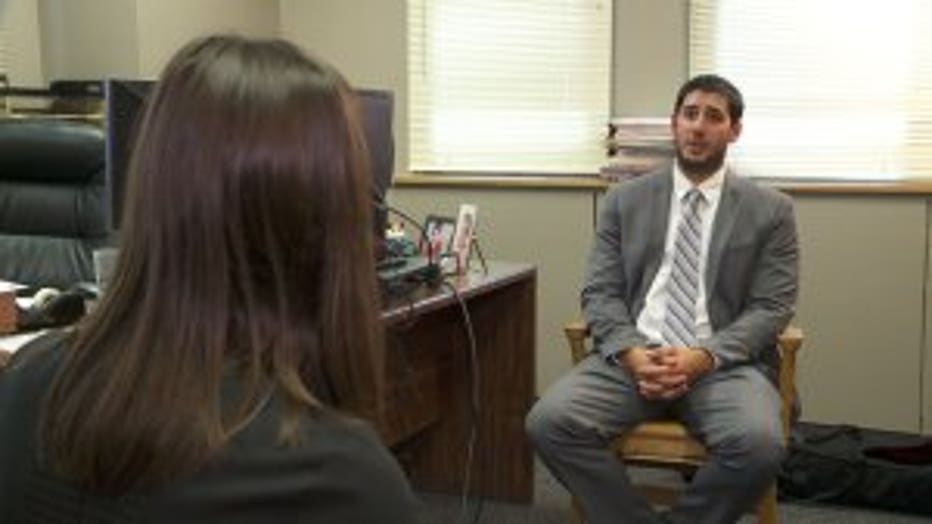 Contact 6's Jenna Sachs interviews Assistant Attorney for the City of Milwaukee Nick DeSiato.


"Those are related to after-set activity, which is really operating an unlicensed tavern at your house," DeSiato said. "It's somebody that frankly doesn't give a damn about following the rules."

Turns out, Maye's parties didn't start on 27th Street. Police surveillance video released to Contact 6 shows people going in and out of his old home on 37th Street.

The City of Milwaukee sued Maye twice for nuisance behavior at that location after neighbors reported not just parties, but bullets hitting their cars and home.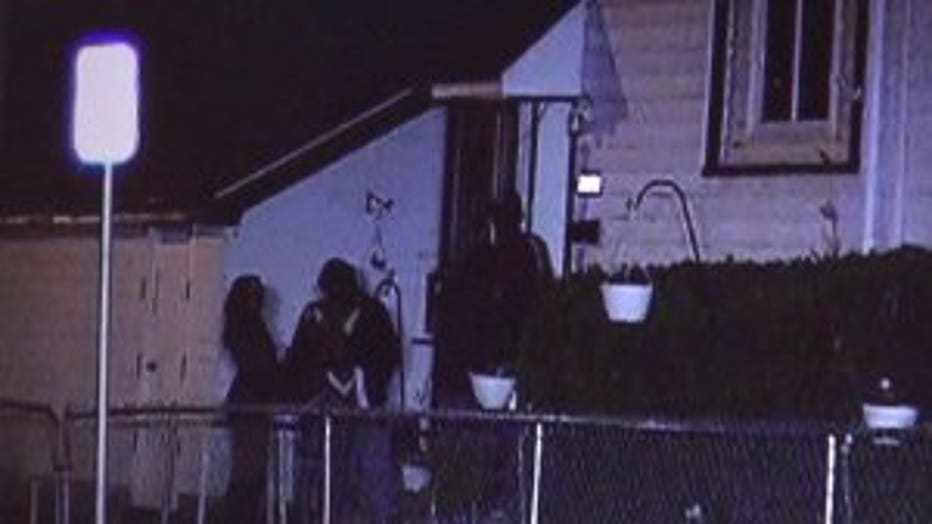 Police surveillance shows people outside Daron Maye's former property on 37th Street.


"There was a double homicide at the previous location," DeSiato said.

DeSiato says back then Maye ignored the order to limit the number of people inside his house.

"It got so bad he was using a ladder to sneak people in through the back window," DeSiato said.

Maye was sentenced to 60 days in jail for contempt and his house shut down, but Maye owned that property.

He was only the tenant at the house on 27th Street.

Maye's landlord told Contact 6 he tried to kick him out.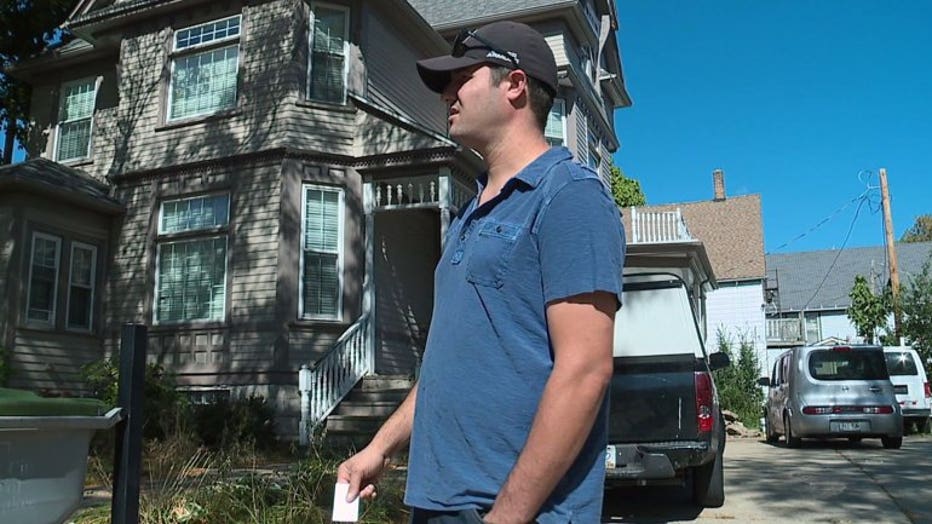 "I told him he needs to move out," explained Maye's landlord Ernesto Martinez. "He's been paying his rent and everything. So, the only way I could kick him out is by giving him a 28-day notice."

More than a month after giving Maye notice, Martinez filed for an eviction. The motivation for filing the eviction, in part, was the cost to Martinez to have Maye living in his property. Martinez was billed for the cost of the police response to the home. Maye wasn't cited for anything at that address because he was just the tenant.

Neighbors say closing time should have come months ago.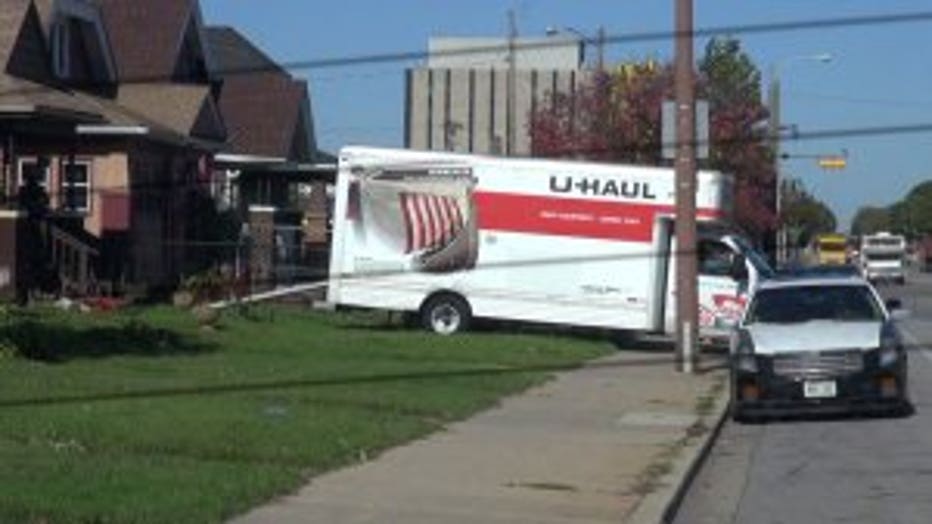 Moving truck outside the property on 27th Street.


"I'm sick of it. The neighbors are sick of it," one neighbor said.

Last week a FOX6 camera captured a moving truck outside the home, it appeared Maye was moving out. A neighbor confirmed with Contact 6 that she believes he no longer lives there.

Maye appeared in court for his eviction hearing even though he appeared to move out before the hearing date. Martinez was not there for the hearing and the case was dismissed.

If you have a nuisance neighbor, you can report any nuisance activity to the police non-emergency numbers. It's important to write down when you called, the dispatcher you spoke with and what you reported. If possible and safe, take pictures of the problems. In addition, you can contact your local alderman, the District Attorney's Office and the Department of Neighborhood Services.

Maye's neighbors did all that and the City of Milwaukee says that was helping them build a case, but you have to be patient.