Does your fire extinguisher work? Millions of Kidde extinguishers included in recall


EAGLE — A fire doubles in size every 18 seconds, which is why it's so important to have a working fire extinguisher, but if you reached for yours, would it actually work? If you're one of the millions affected by a major recall -- maybe not.

On a beautiful day in Eagle, boaters were eager to get out on the water while the Lake Management District was eager to get out an important message.

They were warning boats that the fire extinguisher they have a board may be under recalls.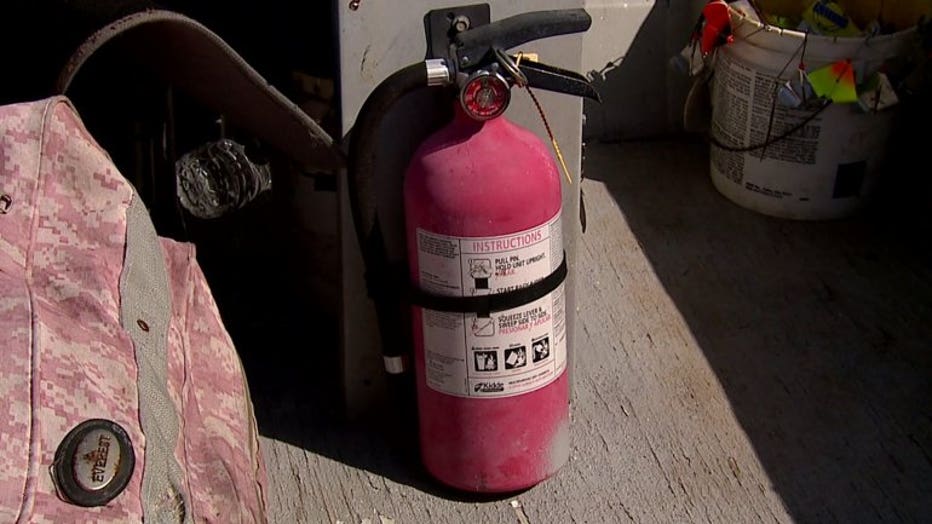 For months, Peter Jensen of the Eagle Spring Lake Management District has been collecting and replacing defective recalled Kidde fire extinguishers.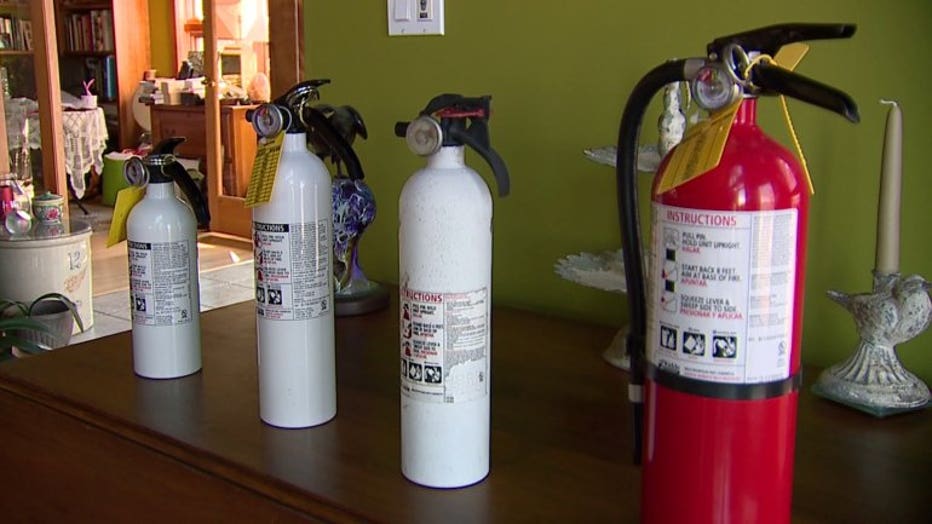 "You could pull the pin, attack the fire, but nothing is going to happen," Jensen explained.

The Kidde extinguisher recall affects 134 models and 38 million units manufactured between 1973 and August 2017. The extinguishers were sold in red, white and silver. They either have plastic handles or push buttons.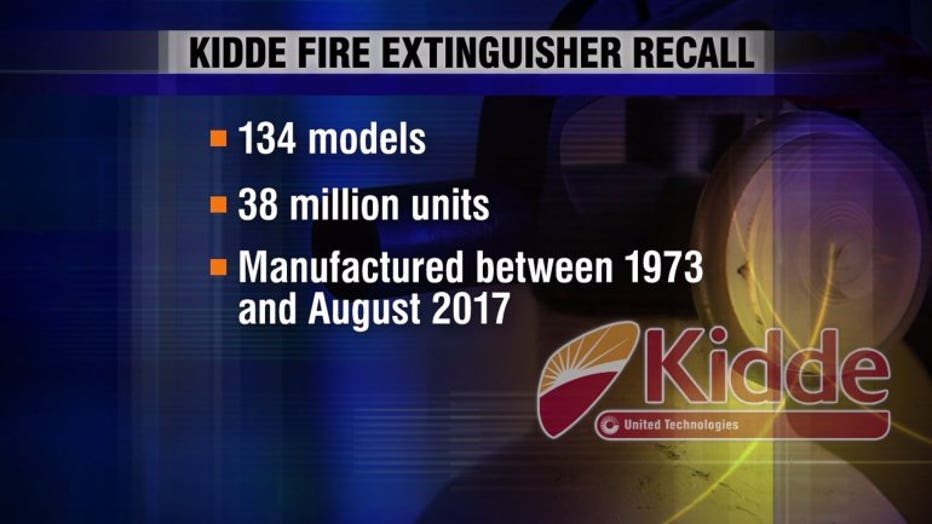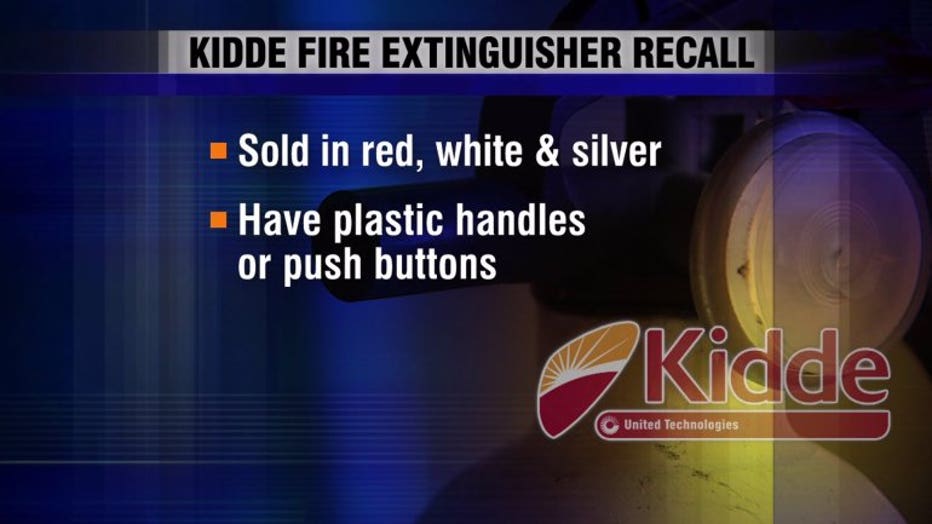 They can be found on boats, but that's not all.

"It can be home extinguishers too, that you might find in your home, or kitchen, or garage, or even in your car," Jensen explained.

The North Shore Fire Department says it's important to know if your household extinguisher is on the recall list.

"The affected extinguishers were sold at tons of different retailers," said Lt. Dan Tyk.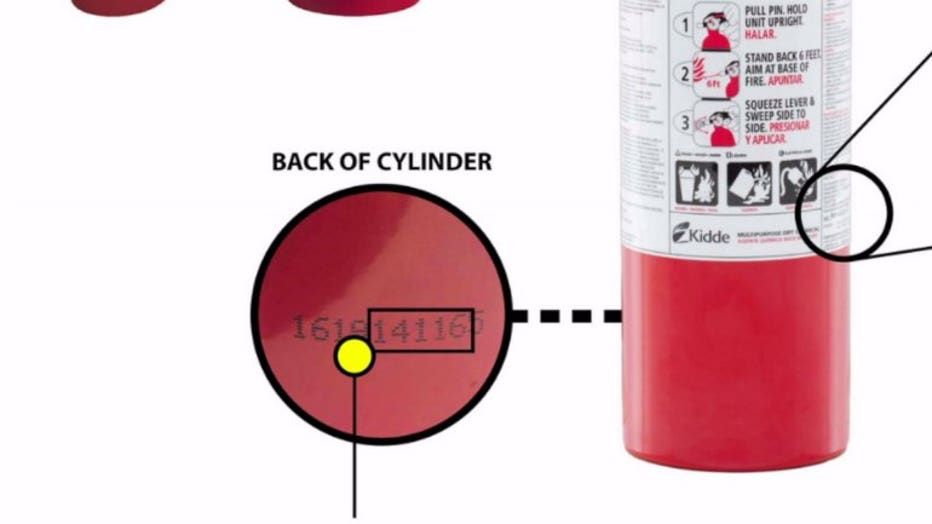 You can check the 10-digit code near the base to see if it's a part of the recall. If it is, Kidde will send a free replacement.

The next step is to make sure you know how to use it.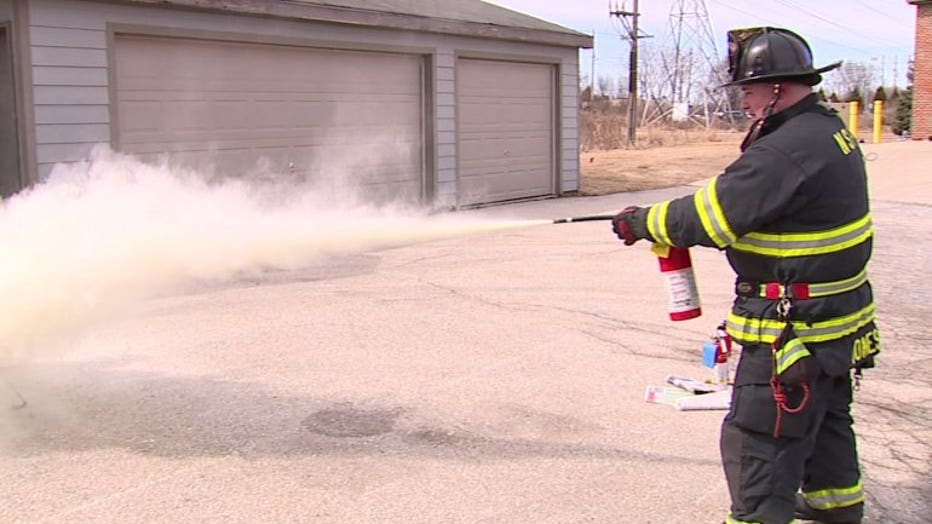 "It's great if you have it, but it's not something you want to just take and put under your counter and said I have it and when I need it, I know it's there," Lt. Tyk said.

A North Shore Fire Department firefighter demonstrated for FOX6's Contact 6 the proper way to put out a small fire.

"The first thing is, we pull the pin. You're gonna have a fire. You're gonna aim at the fire. You're gonna press the lever and squeeze and then you're gonna sweep back and forth," Bob Jones said during the demonstration.

Remember the acronym P.A.S.S.

It means pull the pin, aim, squeeze the level and sweep.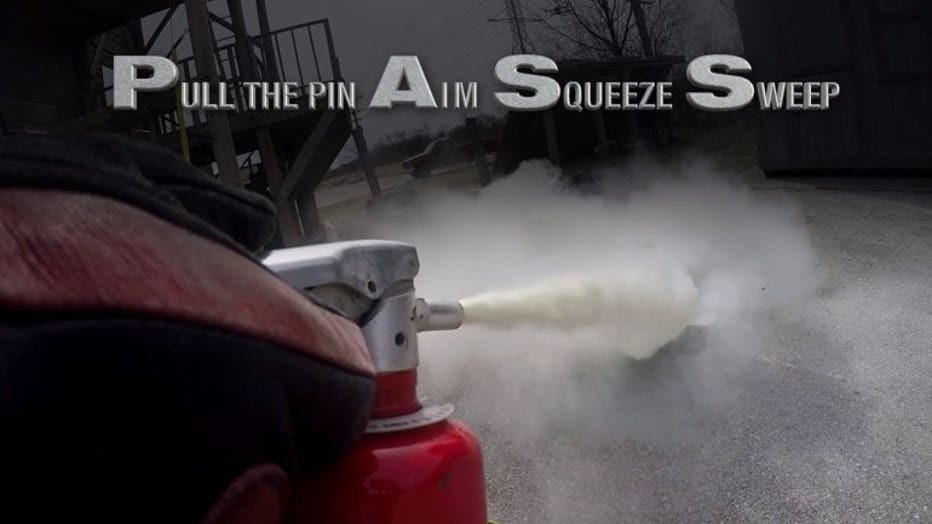 North Shore businesses that want to practice can ask the fire department to bring them a simulator with digital flames and smoke.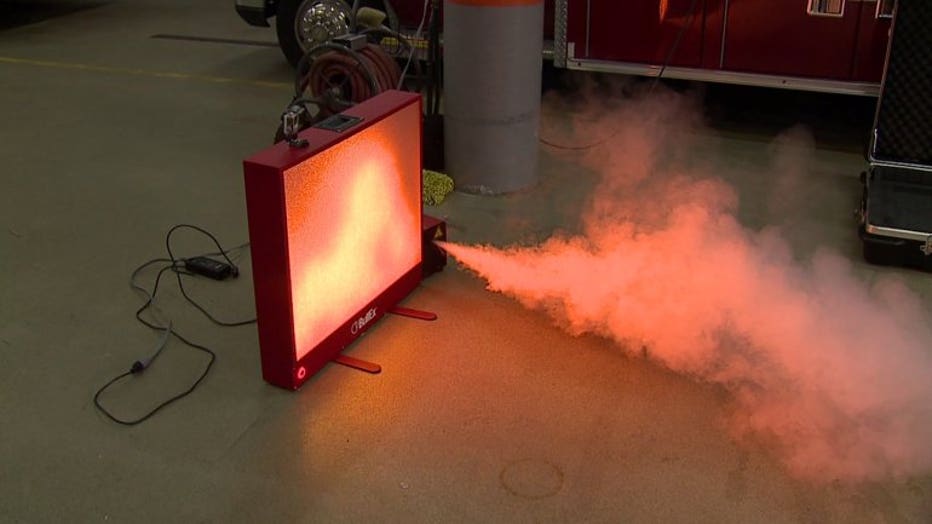 Of course, a fire extinguisher is only for small fires -- not major ones and it's important your extinguisher works when it's supposed to.

So make sure yours hasn't been recalled!

"If you need a fire extinguisher, you need it now, and you need it to be able to work properly," Jensen said.

The life of a fire extinguisher is seven to 11 years. Be sure to keep one in your kitchen and keep it easily accessible. You can buy one for as little as $20.