Does your child have what it takes to be the next MasterChef Junior? Casting in Chicago Jan. 13th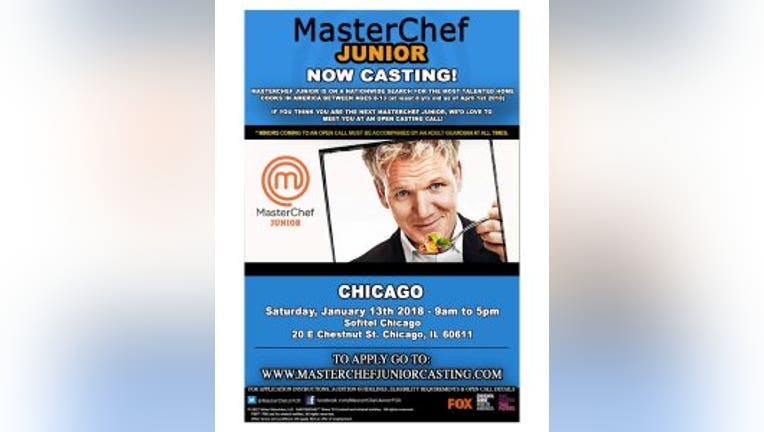 article
CHICAGO — MasterChef Junior is looking for the most talented young home cooks — and there is an open casting call in Chicago set for January 13th.

Whether your child enjoys cooking delightful desserts or hefty main courses, whether they cook fine French cuisine or prefer a great tasting burger, MasterChef Junior wants to hear from you. If cooking is your child's passion, you cannot miss out on this opportunity.

Children must be between the ages of eight and 13 to qualify (at least eight years old as of April 1st, 2018).

Those coming to the open casing call in Chicago must be accompanied by an adult guardian at all times.

The casting call will take place from 9:00 a.m. until 5:00 p.m. at Sofitel Chicago —  20 E. Chestnut Street, Chicago.

CLICK HERE for detailed instructions on how to audition for a spot on MasterChef Junior — and what to do if you're unable to attend an open casting call.

CLICK HERE for frequently asked questions about MasterChef Junior casting.