Document says video on Zocco's phone shows Dwyer struggling to breathe


MILWAUKEE (WITI) — A Milwaukee County judge on Monday, January 27th agreed to combine Kris Zocco's drug and child pornography cases. A date for trial has been set for June 2nd. Meanwhile, a new search warrant was unsealed against Zocco on Monday.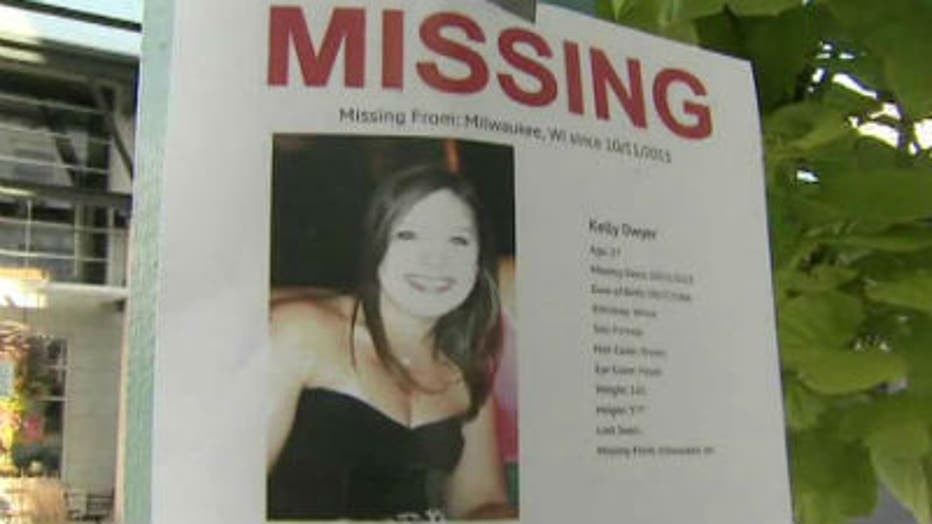 Zocco is the man who may have been the last person to see a missing Milwaukee woman — 27-year-old Kelly Dwyer.

Documents related to the investigation into Dwyer's disappearance are being unsealed on a daily basis -- and we are learning more about why police consider Zocco a person of interest in the case.

Zocco's lawyer says they are planning on challenging the search warrants that have been released.

The latest search warrants detail photos and videos of Dwyer found on Zocco's phone. Police say Dwyer is nude, tied up and appears unconscious in some.

A search warrant unsealed on Monday, January 27th provides more detail of what police say they discovered on Zocco's phone -- including a video of Dwyer in a compromising position, struggling to breathe.

The document says in the video, a man directs Dwyer to breathe through her nose to ease the suffocation as she is struggling to breathe.

According to the documents, the voice of the man in the video sounds like the voice of Kris Zocco.

The video is time-stamped September 22nd -- several weeks before Dwyer disappeared.

"He did something to Kelly. We want him to tell us about it. We want to know where Kelly is. The same thing I've been saying all along. We desperately want to know where Kelly is. I would beg people to come forth if they can. Before, we were just floundering in the dark, wondering -- is he a suspect? Is he not a suspect? Now we totally believe he is," Dwyer's mother said during Zocco's court appearance on Monday, January 27th.

Zocco has been a free man since November 6th, when he posted $250,000 bail — one day after a judge ordered his bail to remain at $250K, after Zocco's attorney tried to get his bail reduced.

Dwyer has been missing since October 11th.

Dwyer was reportedly last seen eating at an East Side restaurant on October 10th. Zocco has told Dwyer's mother he last saw her leaving his East Side apartment on the morning of October 11th. Over 20 surveillance cameras near the East Side apartment building have been unable to provide answers.

Zocco was initially taken into custody on drug charges on October 17th. The charges came to light during the investigation into Dwyer's whereabouts when officials allegedly found drugs and drug paraphernalia at Zocco's home.

Zocco was officially charged with five different drug related counts including keeping a drug house, intent to deliver a controlled substance, and possession of cocaine.

Zocco was later picked up at his parent's home in Richfield and charged with 17 counts of child pornography. Police allegedly uncovered approximately 23 videos in Zocco's apartment — some containing children as young as 2 to 3 years old.

Zocco is not facing any charges in connection with Dwyer's disappearance.

He has court permission to work on a business network on his computer from home -- with his lawyer saying it would keep him away from the media and the community at large.

Dwyer's family is offering a $10,000 reward for clues leading police to the missing woman.