"Didn't want to go back to prison:" Man accused of punching officer during traffic stop in Oak Creek
OAK CREEK -- A Milwaukee man is accused of punching a police officer as multiple officers tried to take him into custody following a traffic stop in Oak Creek.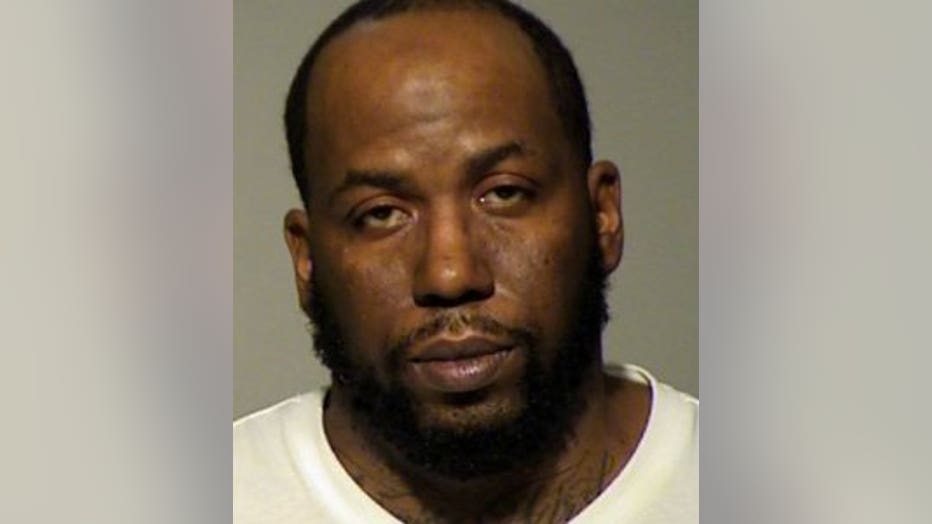 41-year-old Terry Young of Milwaukee faces one count of resisting an officer, causing a soft tissue injury to officer, one count of battery to a law enforcement officer and one count of felony bail jumping for the incident that happened November 7th on Drexel near Clement.

According to a criminal complaint, late on November 6th, an officer on patrol noticed a vehicle traveling at approximately 50 miles-per-hour in a 35 miles-per-hour zone. A traffic stop was initiated, and the officer asked the driver about his speeding. At this point, Young is accused of pulling out a voided identification card with a name on it that wasn't his name. The officer noticed an odor of marijuana coming from the vehicle, and asked Young to step out. The complaint says Young refused to exit the vehicle.

At one point, the complaint indicates Young moved his hands toward the steering wheel, and officers feared he might try to flee. An officer reached in through the window and unlocked the door, and at this point, the complaint says Young started the car.

An officer then grabbed Young on his shoulder and placed her forearm across his upper chest -- pushing him backwards into the driver's seat, grabbing his arm. Young then put the vehicle into "drive." The officer grabbed the gearshift and put the vehicle into "park," as Young attempted to accelerate. An officer then turned the vehicle off and removed the keys.

Two officers grabbed Young and ordered him out of the vehicle -- physically pulling him out as he "continued to refuse" to exit. A physical struggle then ensued, the complaint says. At one point, Young tried pulling away from officers, and took steps toward the roadway. An officer used his body weight "to conduct a modified decentralization" and all three fell to the ground. One officer injured both knees in the fall.

The complaint says Young continued to try to get away from officers. As he stood up, the complaint says he "began to swing both of his arms wildly, with his fists clenched like a boxer -- attempting to throw punches." As Young swung an arm, an officer was struck on the left side of her face, and she was knocked backwards. Young was able to wiggle out of his sweatshirt -- and fled the scene.

A foot pursuit ensued, involving a K-9 officer. The K-9 tracked Young, and he was located "laying in a ball underneath a tree." The complaint says he refused to show his hands, and multiple officers had to assist in taking him into custody. He was identified through his fingerprints.

The complaint says Young agreed to speak with officers -- and admitted to attempting to flee. He said he was trying to get away "because he didn't want to go back to prison." He said it was "instinct" for him to start the vehicle, and he "admitted to doing what he needed to do to try to get away." He said he "thought maybe the K-9 wouldn't find him if he didn't say anything and remained still." He further admitted to using the false identification at two prior traffic stops.

The complaint notes that Young was charged in 2015 with felon in possession of a firearm, possession of narcotic drugs and misdemeanor bail jumping. He was out on bail at the time of this latest incident -- awaiting sentencing, and ordered to commit no further crimes.

Young made his initial appearance in court in this case on November 10th. Probable cause was found for further proceedings, and a preliminary hearing was set for November 17th. Cash bond was set at $7,500.