Did Corey Kirkwood set fire to American flag outside GOP debate? New video has come to light


MILWAUKEE -- Corey Kirkwood says he's not the one who lit an American flag on fire as hundreds of protesters took to the streets of downtown Milwaukee during the GOP debate on Tuesday, November 10th. But a local talk show host is begging to differ -- as new video has come to light.


Corey Kirkwood protesting during GOP debate


Did he or didn't he?

The flag burning controversy continues.

Kirkwood, the man at the center of this controversy, denies he lit a flag on fire outside the GOP debate, held Tuesday at the Milwaukee Theatre.

That's despite new video featuring Kirkwood. It doesn't show Kirkwood burning the flag Milwaukee police would eventually fold ceremoniously -- but it does show Kirkwood lighting up a flag.

Kirkwood spoke with FOX6 News on Wednesday -- indicating he stepped on an American flag, and laid down next to the flag that was burning. But he's denied setting it on fire.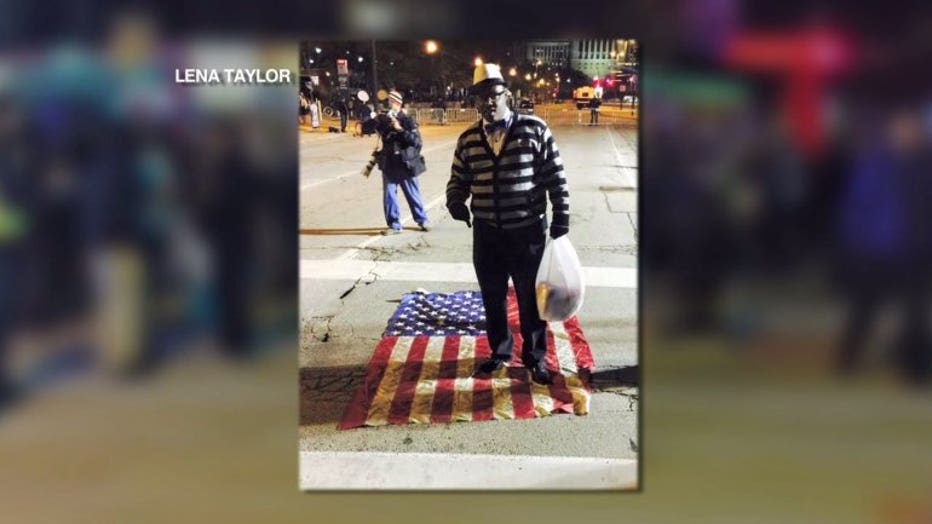 Corey Kirkwood standing on American flag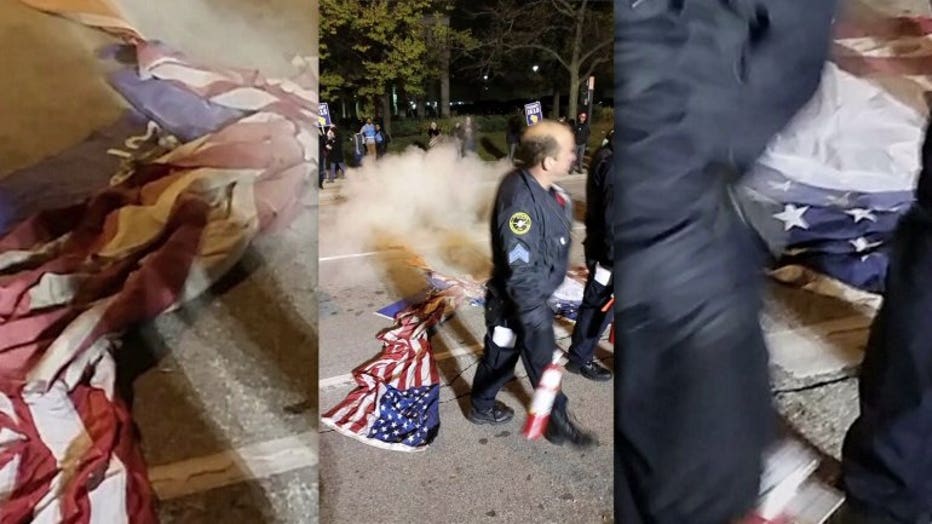 American flag burns during protests during GOP debate in Milwaukee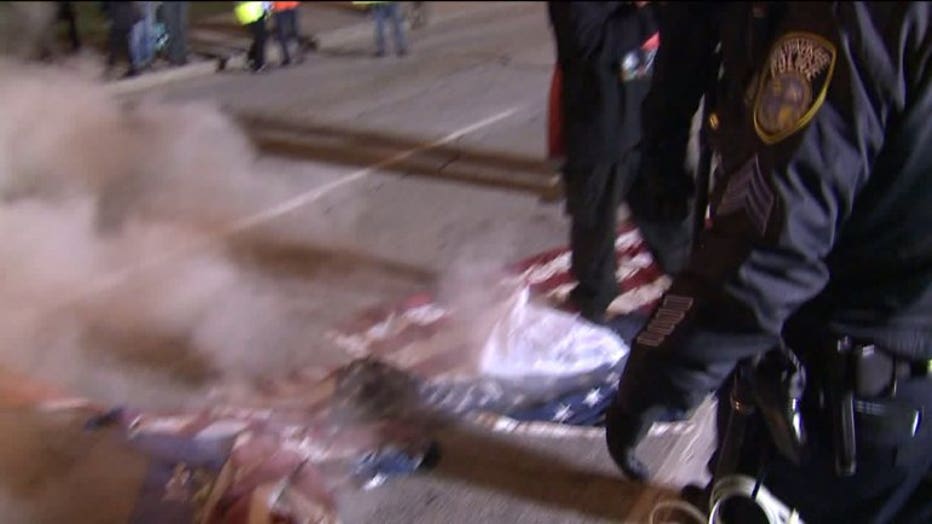 Milwaukee police officers extinguish burning flag


"I had my freedom of speech to stand on that flag, to lay next to that flag that was burning," Kirkwood said. "I didn't ever put anything on fire down at the convention."

On Thursday, a new video emerged. Talk show host Vicki McKenna from News/Talk 1130 shared the video that shows Kirkwood setting a flag on fire and shouting obscenities as people pass by.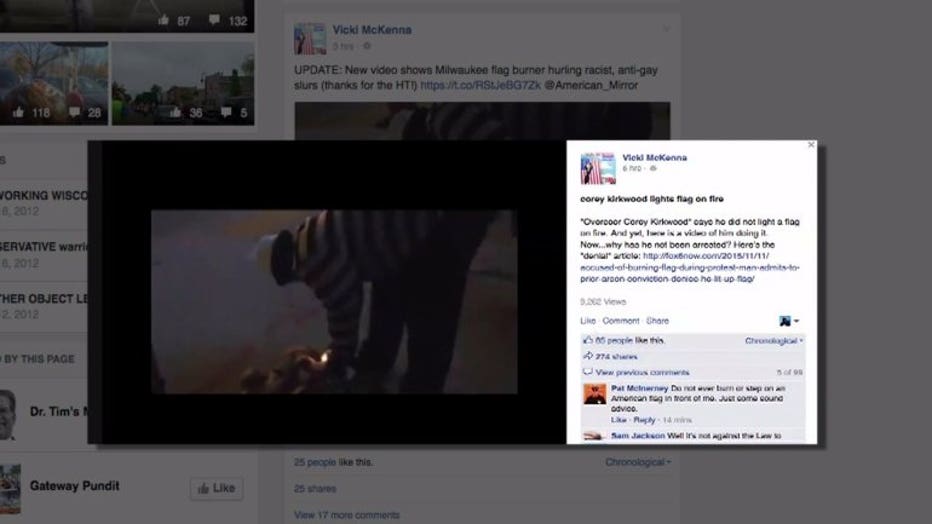 New video shows Corey Kirkwood lighting up an American flag


Kirkwood told FOX6 News by telephone Thursday it's definitely him in the video -- but he insists the flag he lit up isn't the same flag that's shrouded in controversy.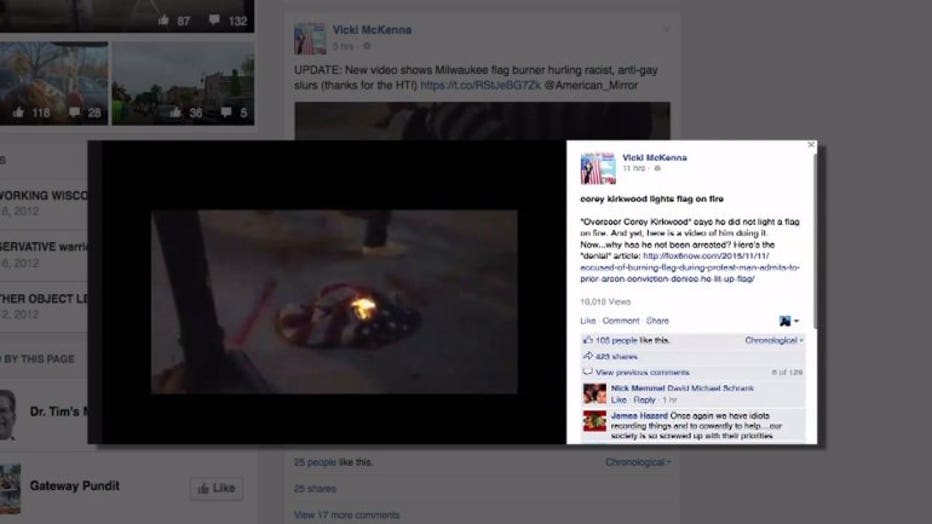 New video shows Corey Kirkwood lighting up an American flag


That flag was confiscated by police -- after officers rushed in to extinguish the flames outside the debate.

The flag was then ceremoniously folded by MPD officers -- and put away as evidence.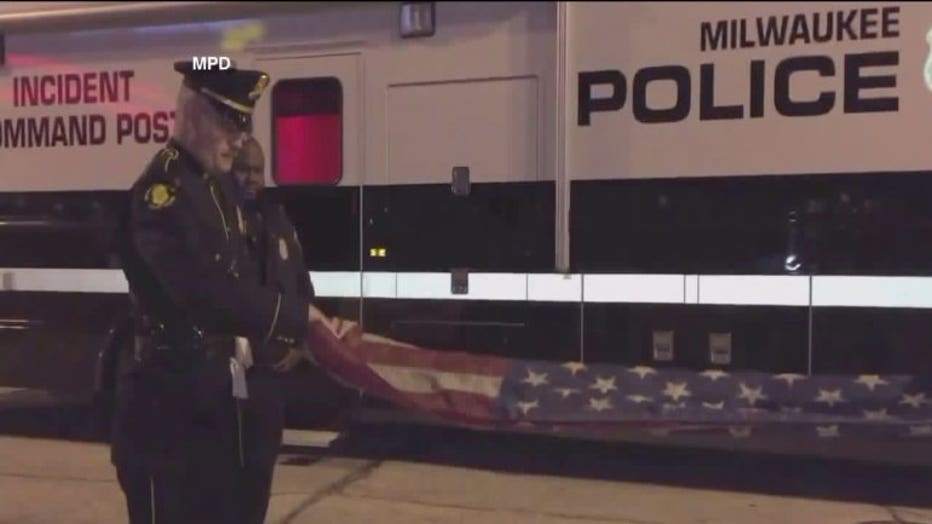 Milwaukee police officers fold burned flag


Milwaukee Police Chief Ed Flynn spoke of Corey Kirkwood during a news conference regarding the flag that was burned during the debate.

"This particular character attempts to cause trouble every time he goes to a demonstration. We protected his right to be an (expletive)," said Chief Flynn.

Flynn says charges are being evaluated as it relates to the flag that was burned during the debate.

"Setting fire to a flag is protected speech. The challenge is what's the venue in which you choose to do that? I would assert setting fire to something in the middle of a crowd of people is an inherently dangerous act. We will bring those charges forward," Chief Flynn said.

The Milwaukee County District Attorney's Office has not received any information related to this incident.

But the DA says when he does, it will be closely examined -- because while the act of burning a flag may be offensive, people do have a right to protest.