"Devastating:" Hundreds of fish dead in Beaver Dam river amid construction project


BEAVER DAM -- Some people in Beaver Dam are upset that hundreds of fish are dead in the Beaver Dam river.

According to WMTV, Becky Glewen, Beaver Dam's mayor said the city followed DNR protocol by shutting water levels to the minimum level because of construction in the area near the river.

She said because of delays due to rain, the city has been accused of not helping the construction process. Glewen said they didn't predict the impact on the fish population.

Some people in Beaver Dam said the city should have done their research and looked into options like relocating the fish.

"It was devastating. There was Walleye and Pikes. I saw Muskie, Panfish and of course lots of Carp too. Just tons of fish dead and I mean, thousands of them. There was a bad smell. It was devastating," said Justin Morris.

Morris has organized a cleanup at the dam on Tuesday, June 20th. He told WMTV they will not be cleaning up the fish, but rather garbage around the river.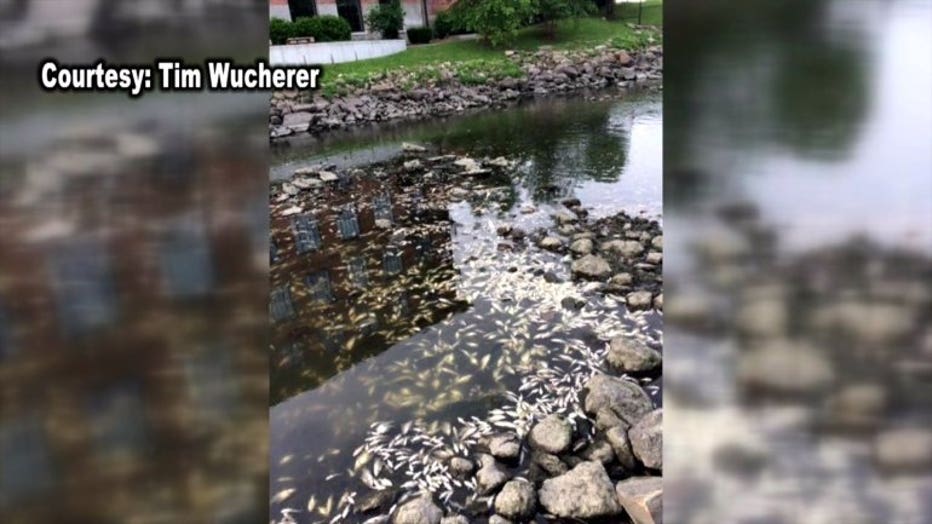 Mayor Glewen says DNR officials will be helping on Monday to figure out how to complete the Cooper Street construction project with minimal further impact on the river habitat. She said people can share their concerns with the city council on Monday night at 7:00 p.m.