'Devastated:' 2 gamers with ties to southeast Wisconsin have surgery after Jacksonville shooting


MILWAUKEE -- Two men with ties to southeast Wisconsin were hurt in Sunday's shooting during a "Madden 19" video game tournament in Jacksonville, Florida -- one of them a member of Bucks Gaming. Jacksonville sheriff's officials said 24-year-old David Katz of Baltimore opened fire as the tournament was being livestreamed, killing two people and then fatally shooting himself.

Sujeil Lopez said her son, Timothy Anselimo was attending the competition when he was shot three times -- in the chest, hip and hand. On Monday, August 27, Lopez spoke out during a news conference at the hospital.




"Intense. Intense. Not knowing if it was my son was intense," said Sujeil Lopez, Anselimo's mother.




Lopez said Anselimo's half-brother was watching him live and heard the gunfire.

"He called him a second time. Tim answered. My son told him, 'I was shot. Tell my mother I love her,' and the phone went dead. They thought it was balloons popping. They thought it was music, until they realized it was a gun," said Lopez.

Lopez said as Anselimo and a friend ran to safety, her son was shot again before a Hooter's employee pulled them into the business, and away from gunfire.

Anselimo, who is originally from Brooklyn, New York, is one of six people on the Milwaukee Bucks Gaming roster. On Twitter, Lopez posted a photo of her son's backpack spattered with blood.




Lopez said she "never" expected anything like this.

"For him to come to a gaming event, as his mother, I thought he would be safe, and he wasn't. Now that he's facing the fact that he might not ever be able to use his hand again, is extreme. It kills me inside because as a mother, you want your kid to be great. As a mother, you want your child to succeed and do what he loves," said Lopez.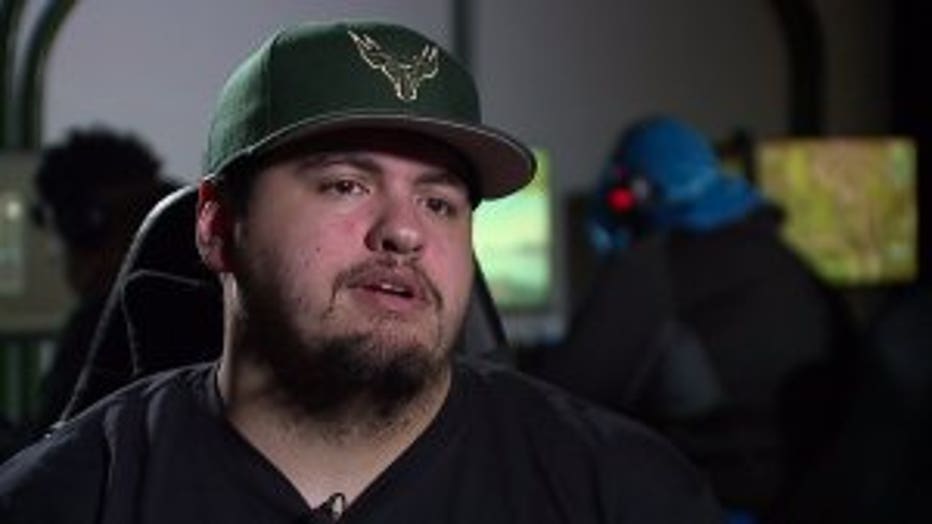 Earlier this month, Anselimo, who goes by the gamertag "oLARRY," sat down with FOX6 for a Bucks Gaming profile.

"You got thousands of people watching obviously online. You got the people there, and most people are just used to playing at home in the comfort of their room or couch," said Anselimo.

On Monday morning, Aug 27, Anselimo took to Twitter, writing: "Woke up crying knowing today's surgery will determine if I'll ever be able to play video games again."




Anselimo said he lives for his career as a professional gamer.

"Just enjoying the moment. Just living for it and embracing everything. You're doing something that you love to do and getting paid for it, so we really have the best jobs," said Anselimo.

Anselimo's mom updated fans on Twitter Monday, posting: "Prayers up. My boy just went into surgery."




"If he can't play and he can't work and he can't do this, his life will be changed forever," said Lopez.

Yet, Lopez and her son are remaining optimistic.

"He says if he can't play the game, he's still going to work for the league -- find a way to keep his dream alive," said Lopez.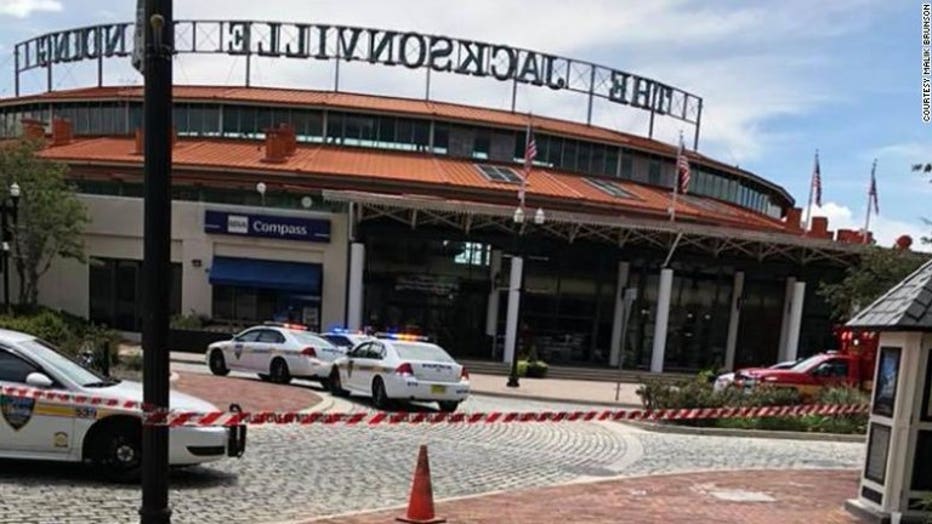 Anselimo and his mother currently live in Tampa, Florida. Lopez said her son's gaming contract picks up in February and they're not sure at this point whether he'll be able to play.

"This is not the last you'll see of 'oLARRY,' I promise you that. My son is what they called 'the lovable guy.' Everyone loved my son. They say he's just such a great guy. A lot of them are devastated. His Bucks teammates are devastated," said Lopez.

In an update posted to Twitter on Wednesday, Aug. 29, Anselimo said he continued to have no feeling or mobility in his right hand, and was awaiting a second surgery.




Lopez has set up a GoFundMe.com account for her son.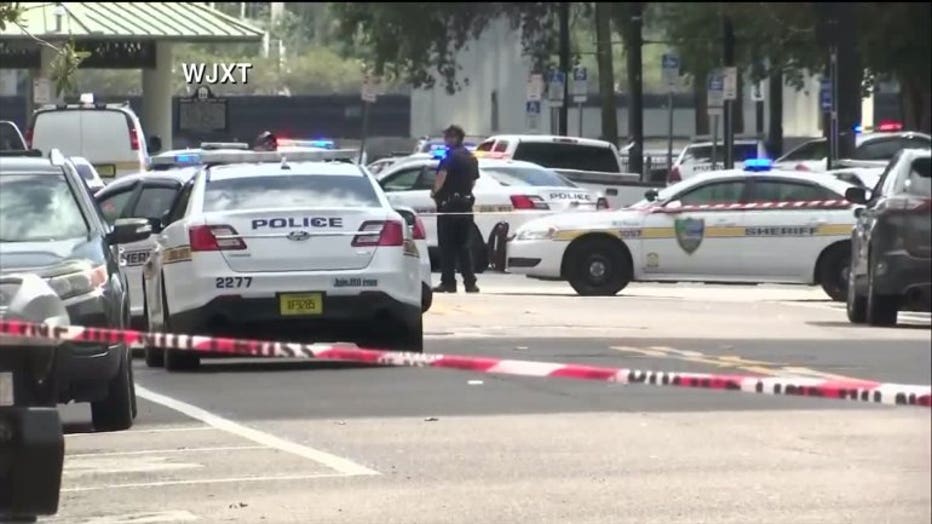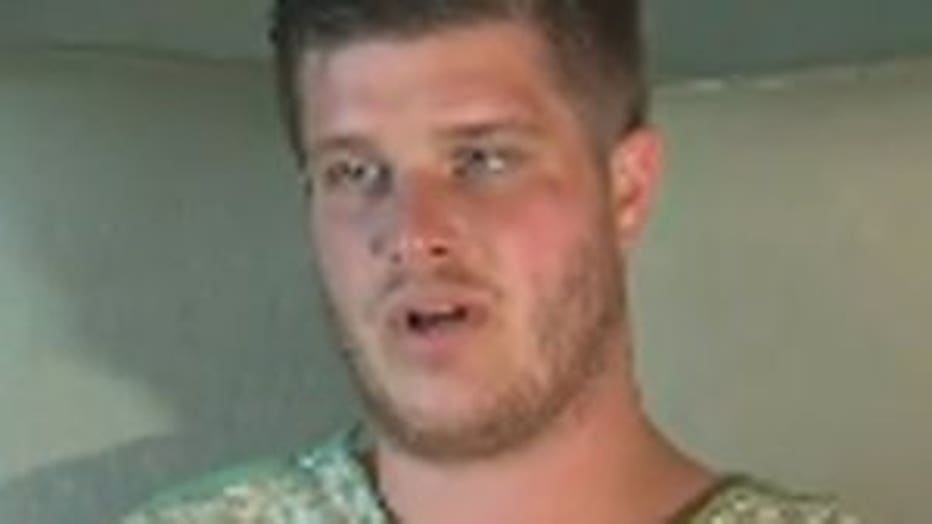 Meanwhile, FOX6 News also spoke with Alex Madunic who is from Cudahy and was injured in the shooting. He said he needed surgery to remove a bullet that hit his leg and traveled to his ankle. He said he was also a competitor during Sunday's tournament.




Madunic spoke with CNN about the suspect -- David Katz.

"A lot of people really don't know him as well. I mean, he doesn't socialize with many people as much. He just keeps to himself, so we had no idea. He was one of those, just one of the quiet guys. You know? Just one of those guys that really didn't say much," said Madunic.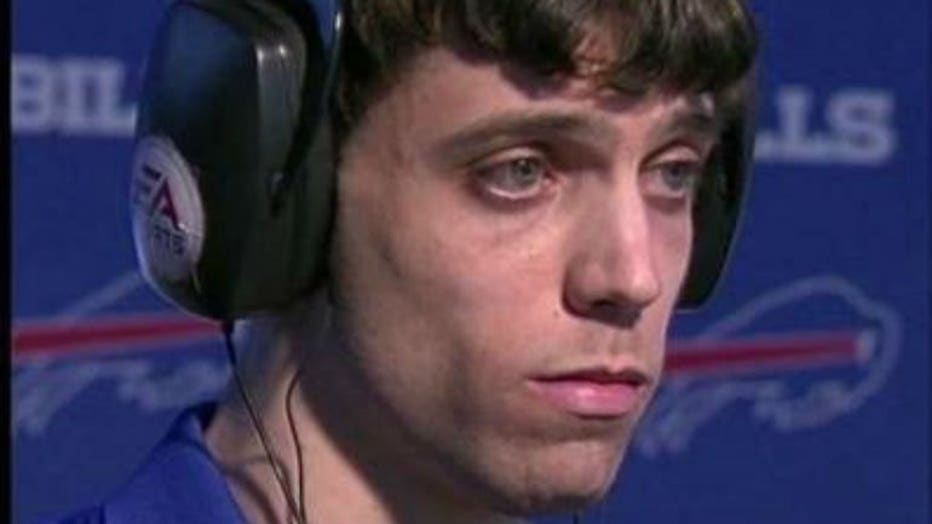 Authorities have not yet commented on a possible motive for the shooting.