Deputies injured when squad struck on freeway
MILWAUKEE (WITI) -- Two Milwaukee County Sheriff's Deputies were injured this morning when their squad was struck by a vehicle on the northbound I-894 off ramp at Beloit Road.

The squad had been stopped with its emergency lights activated to provide warning of a traffic crash ahead.

Both deputies were conveyed to the hospital with non-life-threatening injuries.

The Greenfield Police Department is investigating the crash.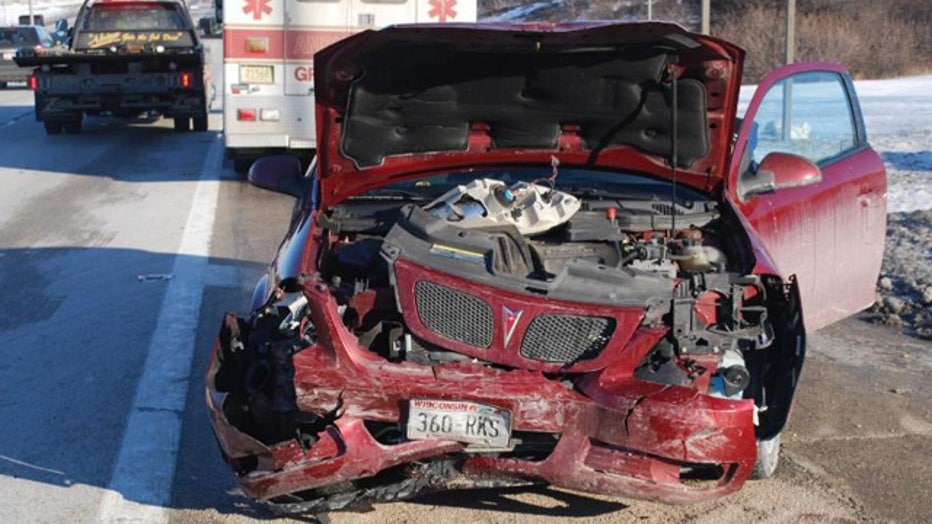 Car that struck deputy's squad


Failure of motorists to move over is one of the reasons that crashes kill law enforcement officers on duty more than any other cause. Give the emergency responders and tow truck drivers the room they need when they are stopped on the roadside. Wisconsin state law requires drivers to provide a safety zone for stopped law enforcement, emergency and maintenance vehicles.

The Move Over Law provides drivers with two options: