Demonstrations & disruption: There's plenty of frustration over protests in downtown Milwaukee


MILWAUKEE -- Demonstrations and disruption. A Milwaukee alderman wants stricter police enforcement when protesters hit the streets.

Hundreds of people walked through the streets to protest the results of Tuesday's presidential election. The protest started at ended at Red Arrow Park -- across the street from City Hall.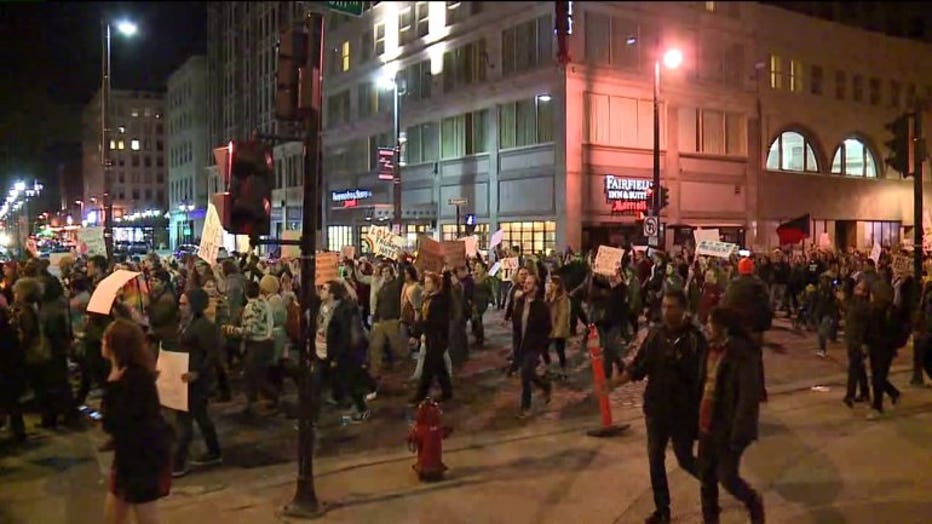 Anti-Trump protest in downtown Milwaukee


The rally of protesters happened during the evening commute. The massive presence slowed down drivers -- especially those heading to the Milwaukee Bucks game. Police had to anticipate the crowd's moves -- and blocked streets within a block radius along the route.

Alderman Bob Donovan wanted police to take more action. He said the demonstrators did not have a permit -- and should have been arrested for not obeying the law.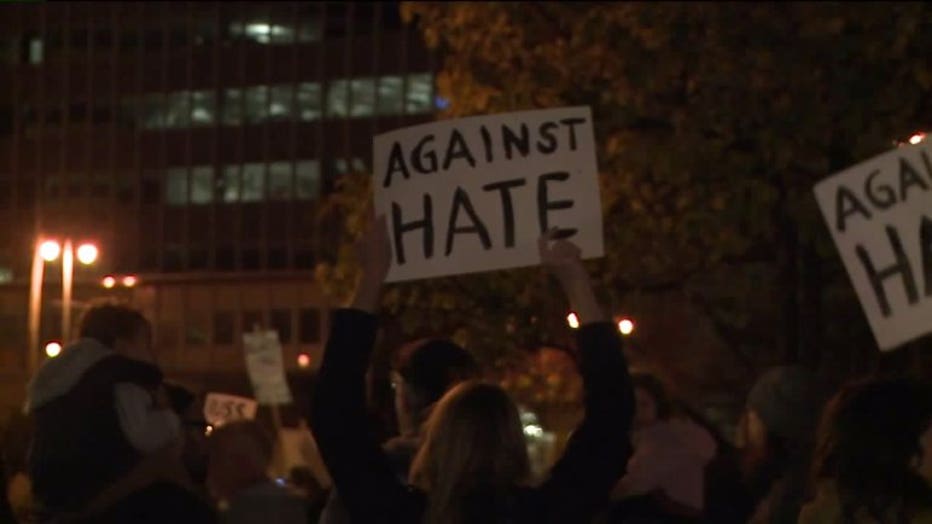 Anti-TrumpAnti-Trump protest in downtown Milwaukee protesters rally in downtown Milwaukee


"I think it's important police set the score right from the start. If you don't have a permit, people will be arrested if you go out into the street. That message needs to be sent," Donovan said.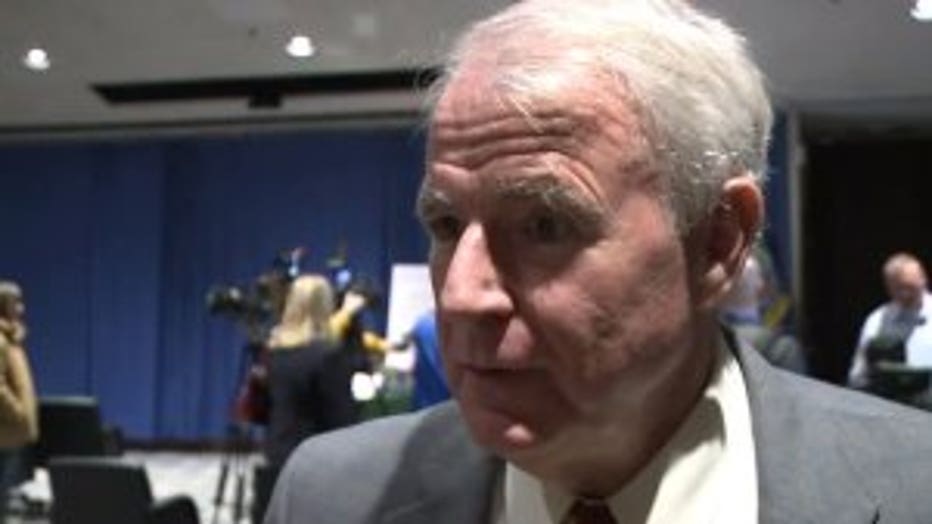 Milwaukee Mayor Tom Barrett


Mayor Tom Barrett said he wishes people channeled their frustrations earlier -- and differently.

"The election was Tuesday and I would have loved to see that many people out on Tuesday getting more voters to the polls," Barrett said.

Police say they monitored the crowd and allowed people to gather and demonstrate. They kept them safe while they demonstrated.

As for any arrests or citations issued for future protests without a permit, police say that has not yet been determined.

Complete statement issued by Ald. Bob Donovan

Last night Milwaukee saw protesters clogging our downtown streets and disrupting the otherwise orderly flow of life in our city.

It is upsetting to me because I fully expect the Milwaukee Police Department to enforce all of our laws equally, fairly, and without prejudice. That did NOT occur last evening.

These protesters were marching and obstructing traffic without a permit!

By the way: Anyone's right to protest ends when they infringe on other's rights. Last night, untold numbers of innocent motorists were blocked and shut down by these protesters.

Government creates laws for the well being of all, and when those laws are not enforced, there are repercussions for all.

Bottom line: All protesters MUST obey the laws of the City of Milwaukee.

I understand the protesters may return to downtown this evening. In my view, the first person in the group who steps into the street should be arrested.

I believe we've set a bad precedent here by allowing previous protests to take place outside of the law. Why even have permits or laws if we're not going to enforce and/or require them?

So the protests are occurring because of the results of our Presidential Election on Tuesday – I get that.

But I am surprised – and a bit amused – by what I am reading about in the news: Coloring books and Play-Doh for distraught college students at the University of Michigan, and a "Cry-In" at Cornell University.

Is this what our premier universities have come to? Are they now day care centers for 20-year-old children?

If this is an example of our college generation, I thank God that this generation wasn't the one that had to deal with the Great Depression and World War II. Had it been we'd all be broke and speaking German.

These are adults who need to deal with reality!

One valuable lesson they need to learn is that there are winners and losers in life, and that's not going to change with coloring books and crying.