Demond Means resigns as commissioner of turnaround plan for failing Milwaukee public schools


MILWAUKEE -- Dr. Demond Means has resigned as commissioner of the state-mandated turnaround district designed to improve failing Milwaukee public schools, casting doubt about the future of the program.

"It has become clear to me that efforts to implement the Opportunity Schools and Partnership Program law will become increasingly adversarial at a time when adversity is the last thing our children need," Means said in an emailed statement announcing his resignation.

Milwaukee County Executive Chris Abele now has 120 days to appoint a new commissioner. If he uses the entire period, there would be no commissioner -- and, thus, no turnaround district -- for the 2016-2017 school year, which starts in early September.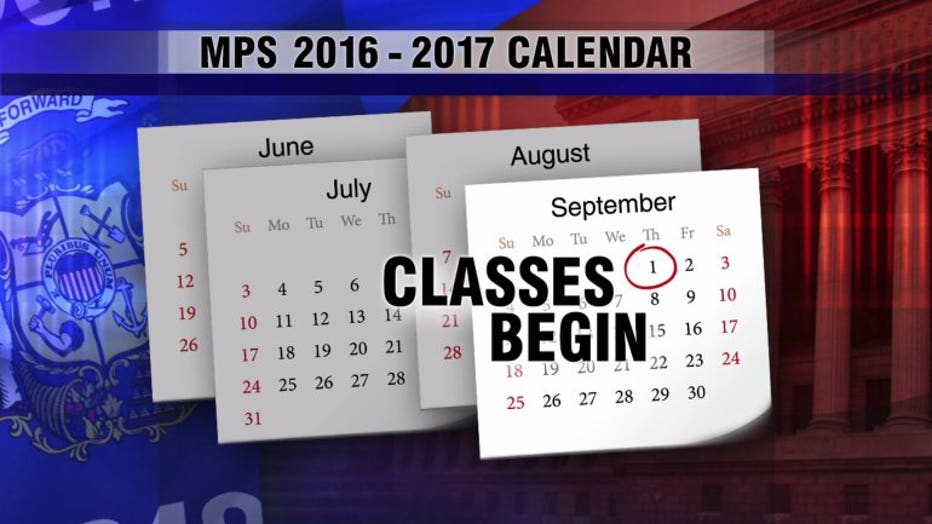 Means became a lightning rod as he carried out the controversial state-mandated turnaround plan, contained the state budget approved in 2015. Teachers accused Means and Abele of trying to "take over" Milwaukee Public Schools, while Republicans said the duo wasn't doing enough to solve the problem of failing schools.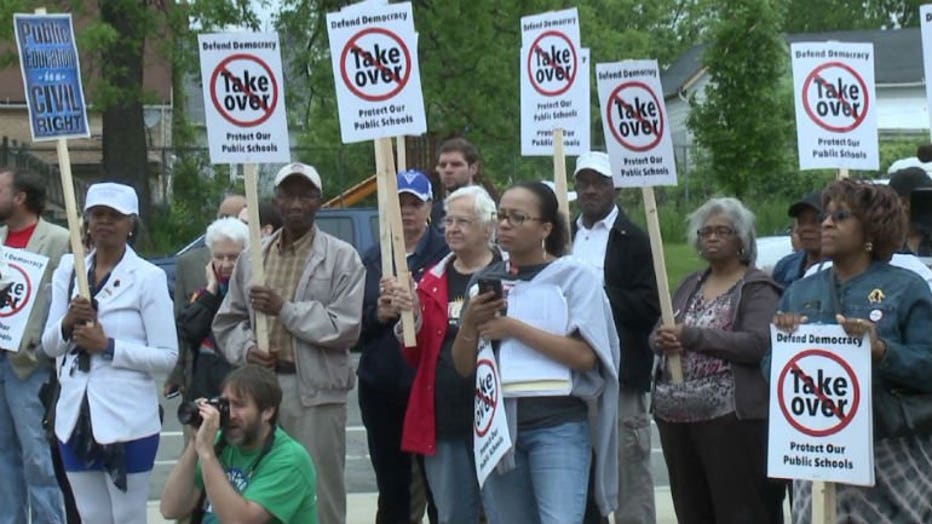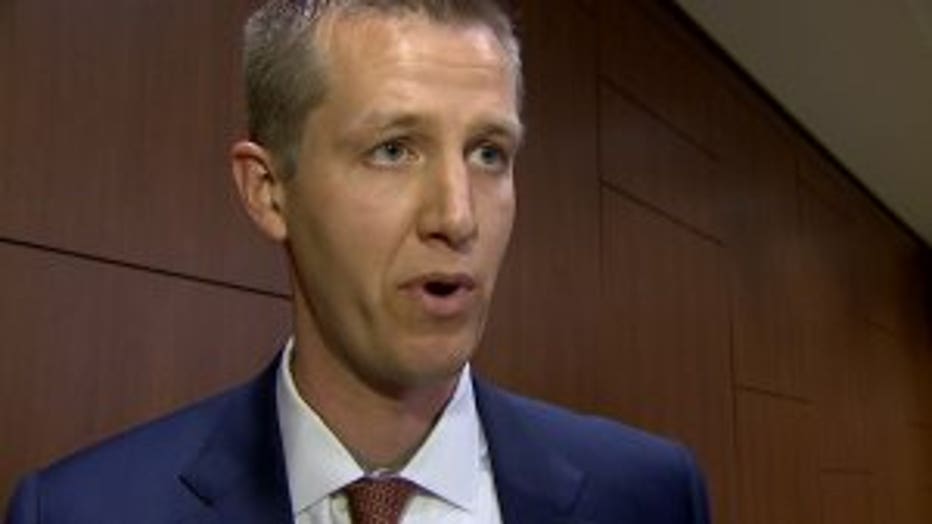 "I think MPS will be sorry they didn't work with Demond and Chris," said state Rep. Dale Kooyenga, R-Brookfield and one of the co-authors of the legislation. He said Republican lawmakers would consider "more serious measures" as a result.

Kooyenga said he blamed liberal Milwaukee political leadership, which "chews up and spits out anyone trying to change the status quo."

Abele said in an emailed statement that he accepted Means' resignation "with regret" but said nothing about what he would do next. Abele was not available for further comment.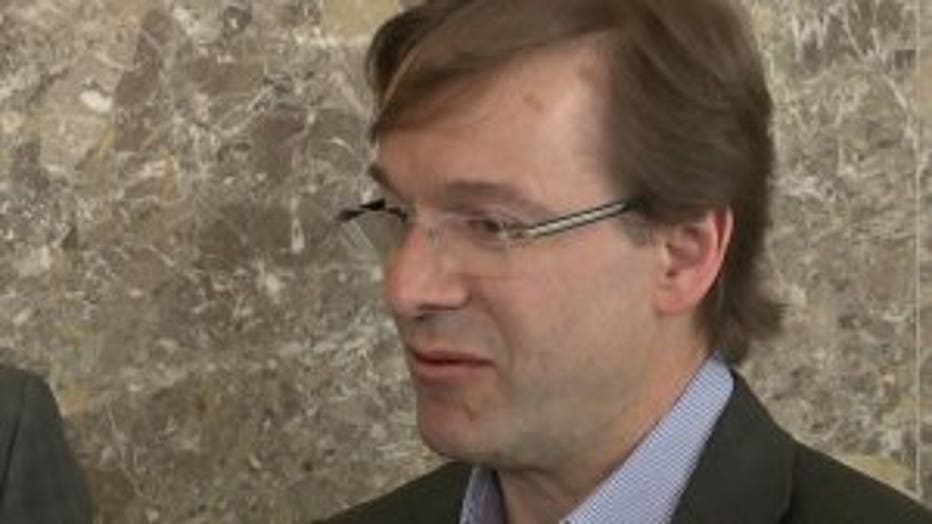 Means' resignation Wednesday came as a conservative group accused Means and Milwaukee Public Schools administrators of not following the turnaround law.

Rick Esenberg, president of the Wisconsin Institute for Law and Liberty, wouldn't rule out a lawsuit over the way the plan was being handled.

"If the law isn`t followed, there could be consequences for MPS," Esenberg said. "We will see."

Means resigned without ever naming the failing school that would've fallen under his control this fall. He and Abele said they would wait for input from Milwaukee Public Schools, but administrators earlier this month rejected offers to be part of the plan.

MPS administrators offering an scaled-down alternative that would house an early childhood education program in the former 35th Street Elementary School. That alternative remains on the table but appears to has little chance of success.

The decision meant that Means would've had to choose and school and an operator without MPS input, something he said Wednesday he was unwilling to do.

MPS administrators were "surprised" by Means' decision to resign, said a district spokesman, Tony Tagliavia.

Means told FOX6 News via text message that he was out of town at a conference and could not comment further.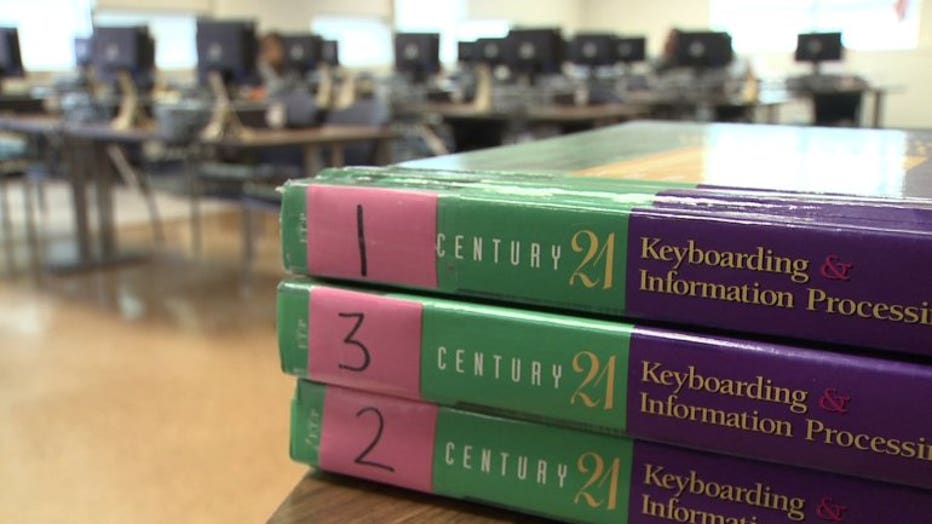 Below is Means' complete statement:

"As a proud Milwaukee Public Schools graduate, my heart aches for the children and families of Milwaukee because of the poverty, crime and other challenges of urban life. In the midst of such challenges, educational opportunity must serve as the great equalizer for the children of Milwaukee.

It was because of that desire to serve the children and families of Milwaukee that I agreed to volunteer as commissioner of the Opportunity Schools and Partnership Program. I took on the challenge with my eyes wide open.

There are certainly positive signs of people working together to do the good and hard work needed to combat poverty and instill a sense of hope. Working in education over the last 20-plus years, I know first-hand that great things can happen when women and men of good faith come together for the betterment of our children and our community.

Regrettably, it seems that in education, the focus on children gets lost, and conversations about policy and practice become more about the adults. In a city with so many challenges, the focus must be squarely on our children and what we can do to ensure that their futures are bright.

Over the last several months, it has become clear to me that efforts to implement the Opportunity Schools and Partnership Program law will become increasingly adversarial at a time when adversity is the last thing our children need. Moreover, I made a promise when I volunteered for this position that I would not impose anything on Milwaukee Public Schools.

It is now clear to me that as implementation of the law moves forward, the environment is not conducive to collaborative partnerships – something essential for positive things to happen in Milwaukee. Therefore, I have informed the County Executive that I am resigning effective immediately as commissioner of the Opportunity Schools and Partnership Program. I do so without malice or any political point of view and continue to have a deep desire to help our state's neediest children.

While I am stepping away from the OSPP commissionership, I remain committed to advocating for equity in our schools and closing the achievement gap in Wisconsin. Like so many in the city, I will always fight for the oppressed, disadvantaged and underrepresented, especially our children.

I encourage that men and women of good faith be reasonable and come together and focus their energy on the actions that are needed to help provide Milwaukee's youth with a quality education."

Milwaukee Public Schools issued this statement:




"We are surprised by today's news. We recognize Dr. Means' service to education and children in our area and agree that actions must be child-centered.

MPS remains committed to and focused on the needs of students of the city of Milwaukee. We continue to build partnerships and work collaboratively with our school communities to provide academic opportunities and improve the academic performance for the children of our community.

We are making progress as shown by a record-breaking $47.8 million in scholarships for the Class of 2016, our selection by the White House to participate in the Turnaround Arts program, the success of the 5-in-1 Collaborative and the growth of our Community Schools initiative."




Milwaukee County Executive Chris Abele issued this statement:

"Dr. Demond Means today submitted his resignation as commissioner of the Opportunity Schools and Partnership Program, which I accepted with regret.

I chose Dr. Means for this role because he shares my commitment to strong public schools and to improving outcomes for Milwaukee's kids, families, and communities. I appreciate Demond's service over the past six months and know he will remain an advocate for helping kids succeed in our public schools."

The Milwaukee Teachers' Education Association issued this statement on Means' resignation:

"Demond Means' decision to resign from his role as OSPP Takeover commissioner is a victory for parents, students, and community members who have been fighting to keep Milwaukee Public Schools in the hands of a democratically elected school board.

Public schools are based on local control and local decision making. It is uncertain how any advocate of public education can willingly spearhead a plan that would force a public school district to give up local control.

We hope that Means' resignation leads to swift and serious action among state legislators to fully support the students of MPS with adequate funding to provide our students with the resources they deserve, including certified educators, lower class sizes for more one-on-one support, inviting classrooms and well rounded curriculum.

The Milwaukee Teachers' Education Association remains committed to work towards a solution that honors the right of every child in Milwaukee to have a quality public education, regardless of their zip code. We will continue to resist any attack on our community's fundamental democratic rights that would remove public institutions from the control of our publicly elected school board."