Democratic presidential candidates Warren, Sanders, O'Rourke and Castro make visit to Milwaukee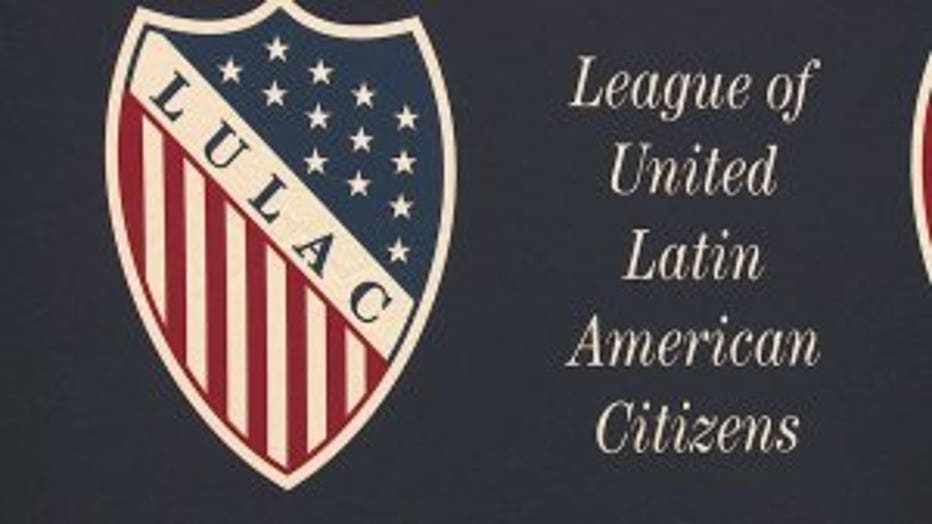 MILWAUKEE  — Democratic presidential candidates Bernie Sanders, Elizabeth Warren, Beto O'Rourke and Julian Castro participated in a town hall in Milwaukee sponsored by the Hispanic civil rights organization League of United Latin American Citizens (LULAC).

Each candidate made their pitch to voters Thursday evening, July 11. Over and over, each candidate told the crowd if they win the White House, the nation's Latin American communities and their families across the border, will not be forgotten.

First to take the stage was Julian Castro, the former secretary of housing and urban development told the crowd his "People First" immigration plan will keep families together.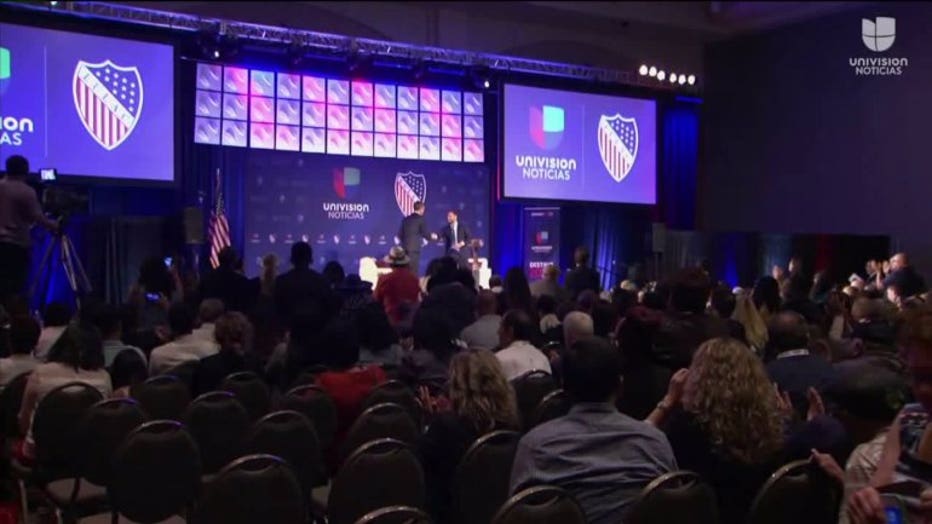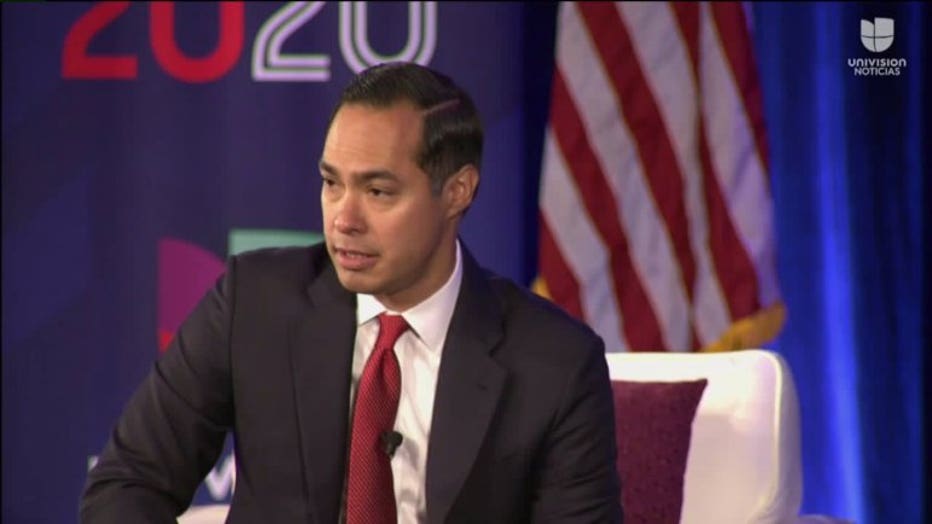 "We will not separate parents from children. We are not going to have that in this nation if I become president," said Castro.

Senator Elizabeth Warren says she too would keep families together. In response to news President Donald Trump is dropping his battle to put a citizenship question on the US census, Warren said, "he's following the law."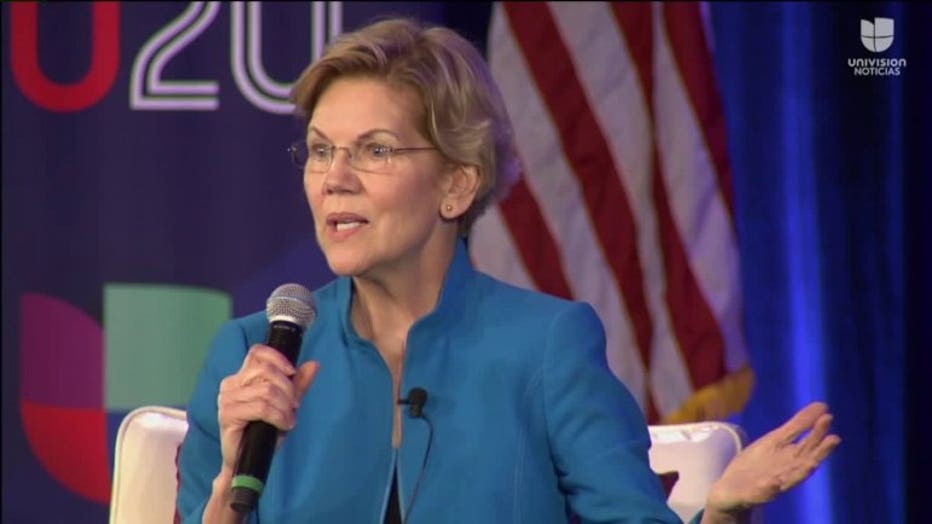 Bernie Sanders also took a jab at President Trump, pledging to provide a path to citizenship and develop what he calls a humane policy for people seeking asylum.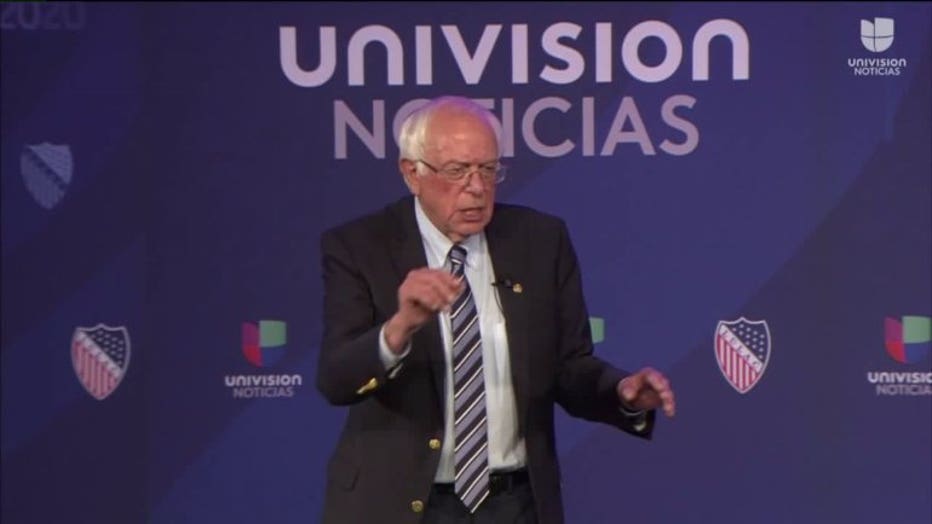 Like his Democratic colleagues, Beto O'Rourke told the crowd he too will fight for immigrant families; closing child detention centers and stopping raids.

"To make our communities safe we don't need to deport or round them up," O'Rourke said. "They are no longer participating in making communities safe."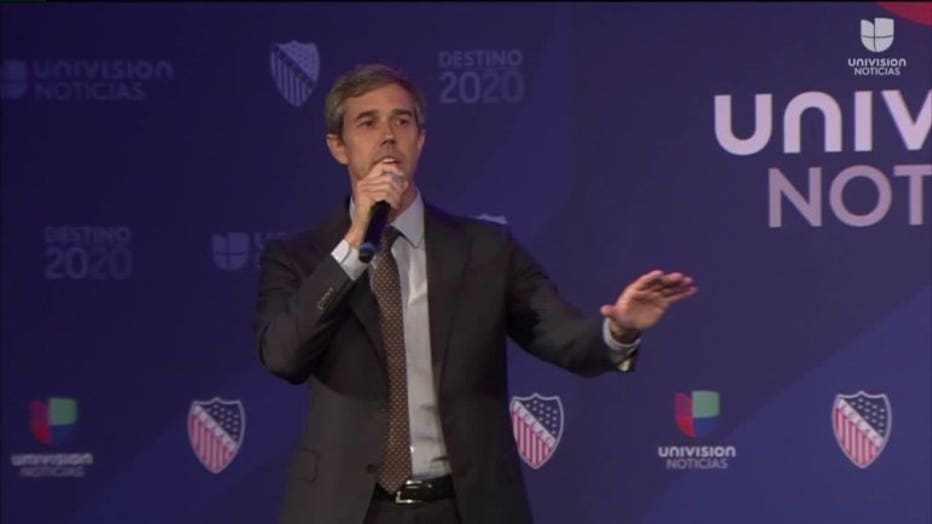 The Republican Party released the following  statement ahead of Thursday's town hall:

While members of the 2020 Democrat circus stop in Milwaukee today for the League of United Latin American Citizens convention, it's important to remember the results President Trump has delivered for the Hispanic American community.




The unemployment rate for Hispanic Americans has reached near record lows.


More Hispanic Americans are working today than ever before in history, and Latino Americans are starting new businesses at nearly three times the national average.


President Trump continues to prioritize the Hispanic American community and build inroads with the coalition, as evidenced by the recent launch of Latinos for Trump.


President Trump has stood for the people seeking freedom from failed socialist policies under the dictatorships in Cuba and Venezuela.


President Trump continues to fight for commonsense, compassionate and legal immigration reform, and a strong economy that works for Hispanic Americans in Wisconsin and across our country.






"The economic policies championed by President Donald Trump have lowered Hispanic unemployment rates to record lows. The President's policies are clearly working while the socialist platform adopted by the 2020 Democrat field would kill our economy." – RNC Spokesperson Mandi Merritt

The candidates' appearance early in the campaign cycle highlights Wisconsin as a key toss-up state that Democrats want to reclaim. President Donald Trump's victory in Wisconsin in 2016 marked the first time since 1984 that Republicans won the state in a presidential election. Hillary Clinton did not visit Wisconsin once as a general election candidate.

LULAC spokesman David Cruz says every candidate was invited months ago. Cruz says of those who responded, the field was narrowed down to candidates who resonated most with LULAC members.