Democrat Matt Flynn launches campaign for Wisconsin governor
MADISON — Former Wisconsin Democratic Party Chairman Matt Flynn said Tuesday he's running for governor because the state's progressive traditions are being "obliterated" by Republican Gov. Scott Walker.

Flynn, a 70-year-old retired attorney, said in a campaign launch video that President Donald Trump has corrupted the government and is dividing the country, and he accused Walker of being controlled by corporate donors. He said Walker had been "taken to the cleaners" on the $3 billion incentive package for electronics manufacturer Foxconn Technology Group, which plans to open a factory in southeast Wisconsin.

"I'm running for governor of Wisconsin to restore our progressive tradition and to get Wisconsin moving forward again," Flynn said in a statement.

Walker's campaign manager, Joe Fadness, did not immediately respond to Flynn's comments. Alec Zimmerman, spokesman for the Wisconsin Republican Party, called Flynn a "flawed" candidate, noting his legal work more than a decade ago for the Catholic Archdiocese of Milwaukee in cases alleging sexual abuse.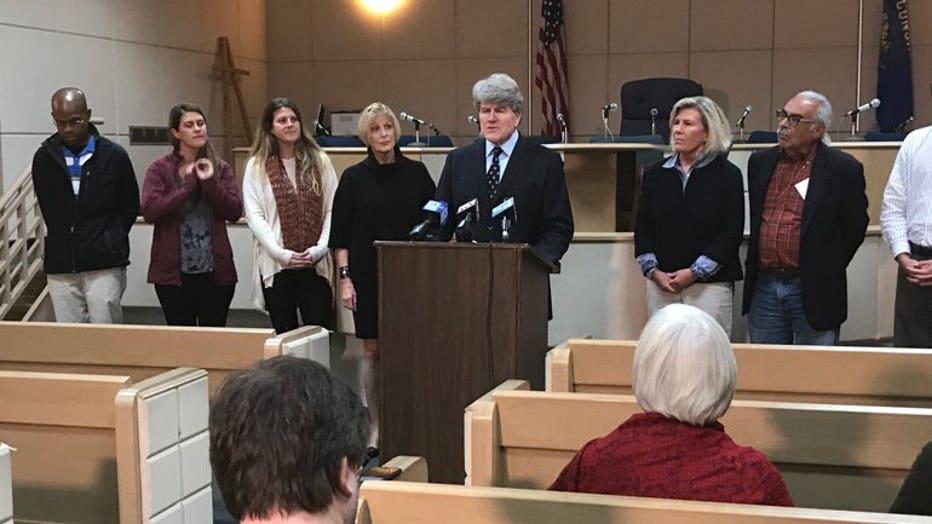 "Matt Flynn is a dirty defense attorney who has built a career on defending special interests and those who prey on Wisconsin families," Zimmerman said.

Flynn is one of eight Democrats who have launched campaigns to challenge Walker, and several others are still considering getting in. The Democratic nominee will be picked at an August primary to face Walker, who's expected to formally launch his campaign for a third term next month.

Flynn is a retired partner with the Quarles and Brady law firm. He previously ran unsuccessfully for U.S. Senate in 1986 and 1988 and for the U.S. House of Representatives in 1978 and 2004.

Flynn was particularly critical Tuesday of Walker's handling of the Foxconn deal. If the Taiwan company invests $10 billion and hires 13,000 people, it will receive $2.85 billion in cash payments from the state. But the deal signed by Walker, and approved by the Republican-controlled Legislature, also waives environmental regulations to speed construction of the facility in Racine County.

Flynn faulted Walker for not having any guarantees for minimum job creation or wages and for exempting Foxconn from water regulations. The state jobs agency is still negotiating a final contract with Foxconn.

Flynn called for adequately funding the University of Wisconsin System and public K-12 schools, accepting the federal Medicaid money, paying for needed road repairs and ensuring there are "fair wages" paid all across the state.