'Definitely a need:' More communities are food insecure, rely on food pantries


SAUKVILLE -- According to Feeding America Eastern Wisconsin, 10 percent of Wisconsin communities are food insecure -- which means they do not have access to enough affordable, quality food. Now, the nonprofit is bringing food to them.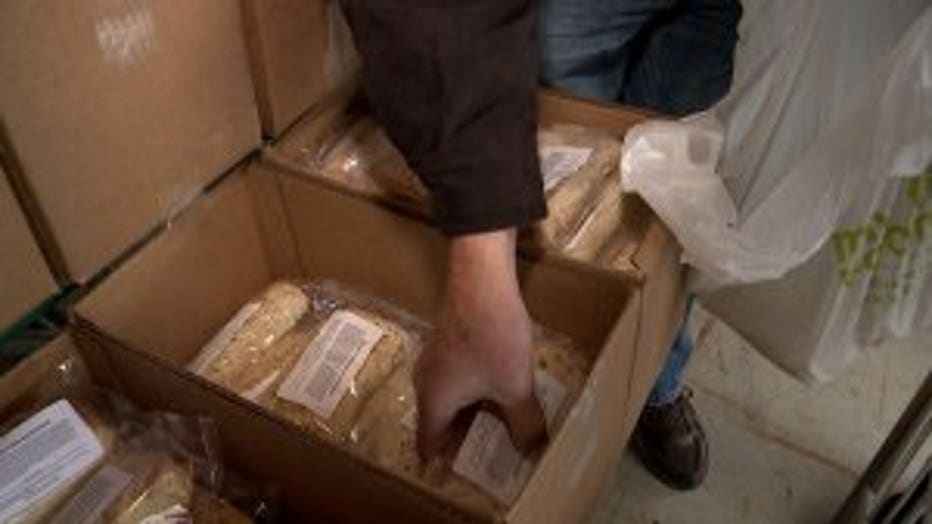 Hunger has outgrown its cover -- taking up residence at the end of Saukville's Main Street .

"Oh there is definitely a need for it. Otherwise you wouldn't see all of these people lined up here an hour before," said Mark Gierach of the Saukville Food Pantry.

The Saukville Food Pantry will feed 300 Ozaukee County families this year. The need is so great, families can only visit once a month.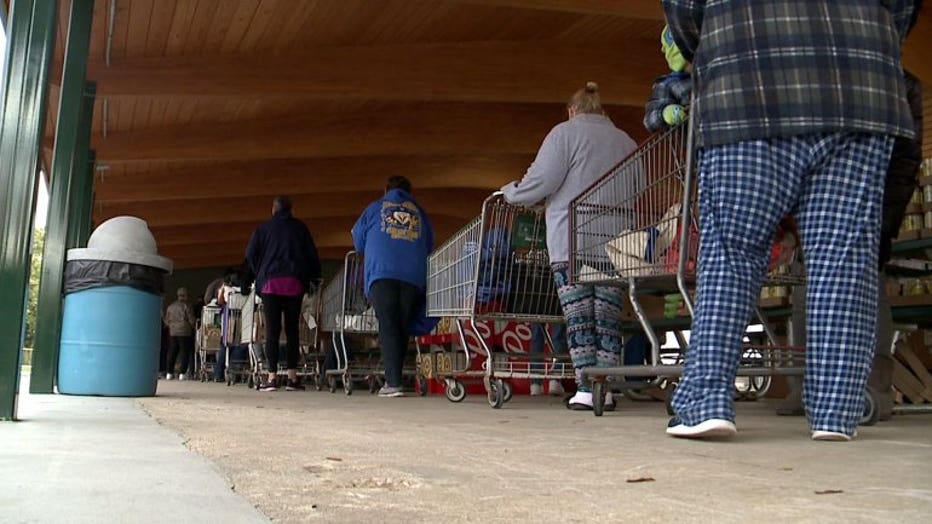 "It's not going to supply them with a whole month's worth of food," Gierach said.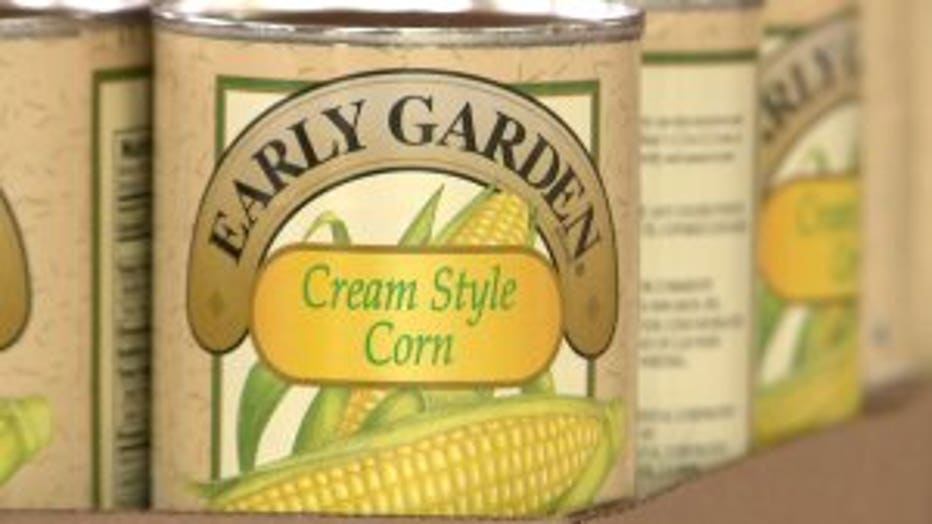 That is why when Feeding America Eastern Wisconsin brings a truckload of food to Saukville, families line up.

Majorie first met hunger after retirement -- turning to the pantry to fill in the gaps left by Social Security.

"Groceries are going up all the time," Majorie said.

Hunger does not just pounce on the elderly. Working families are struggling too.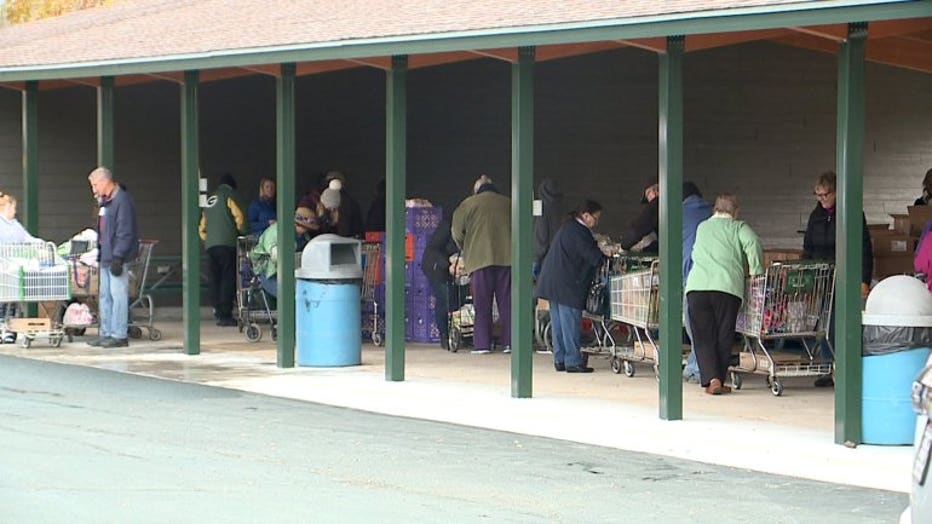 "While prices have increased on a lot of things, their incomes have not kept up. So that has in many ways created more of a need," Gierach said.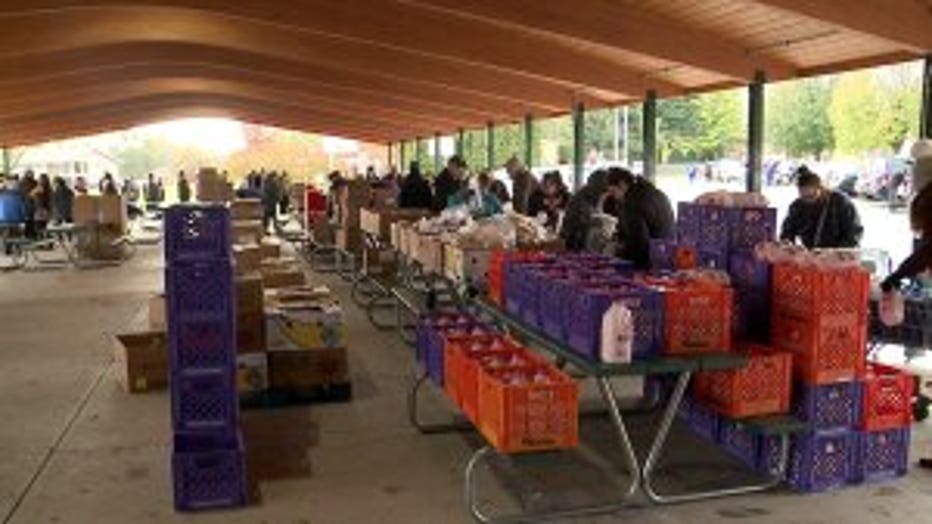 Majorie filled her cart with enough food to share with an elderly friend.

"I think we are all in the same boat, you know?" asked Majorie.

They are putting hunger in its place -- for at least a couple of months.

CLICK HERE to find a food pantry near you. IMPACT 211 can also help connect you with community resources.