'Day Without Latinos:' Group says 10K+ marched to send a message to Waukesha sheriff on 287(g) program


WAUKESHA -- Voces de la Frontera officials and supporters gathered for "A Day Without Latinos" on Tuesday, May 1 -- marching with a message for the Waukesha County sheriff. A statement from Voces said more than 10,000 took part in the event statewide.

In Waukesha, marchers demanded Waukesha County Sheriff Eric Severson not turn his deputies into ICE agents through the 287(g) program. Across the country, marches were organized to protest President Donald Trump's administration's "cruel crackdown on immigrant communities," according to Voces.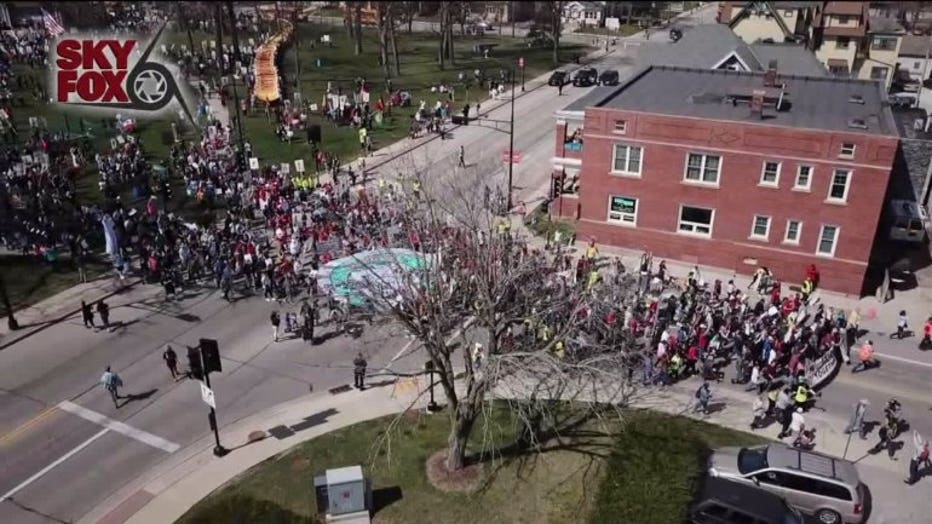 Waukesha County will take part in a jail model program that gives deputized offices the authority to issue immigration detainers on inmates who could be subject to removal. Sheriff Severson said there's no firm timetable on when the program will be implemented, but training is set for June.

Marchers rallied at Cutler Park in Waukesha before marching to the Waukesha County Courthouse, where speakers addressed the crowd.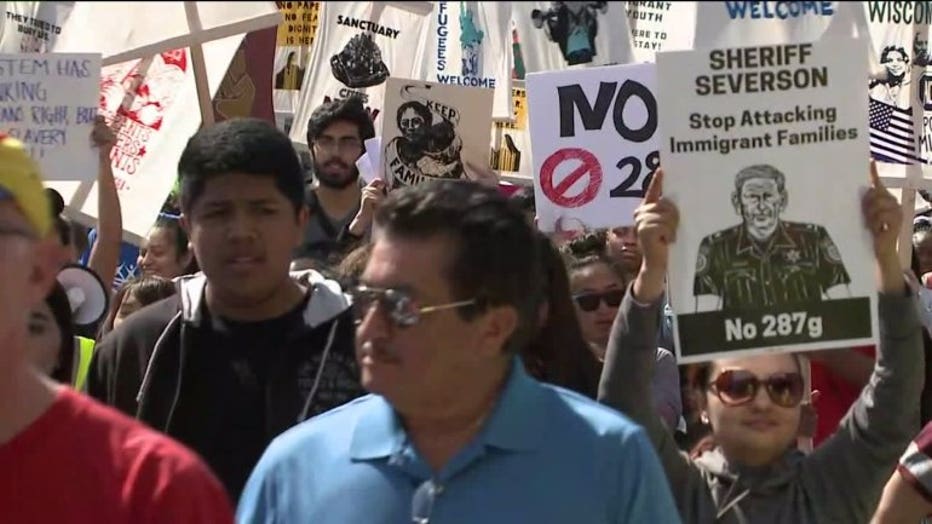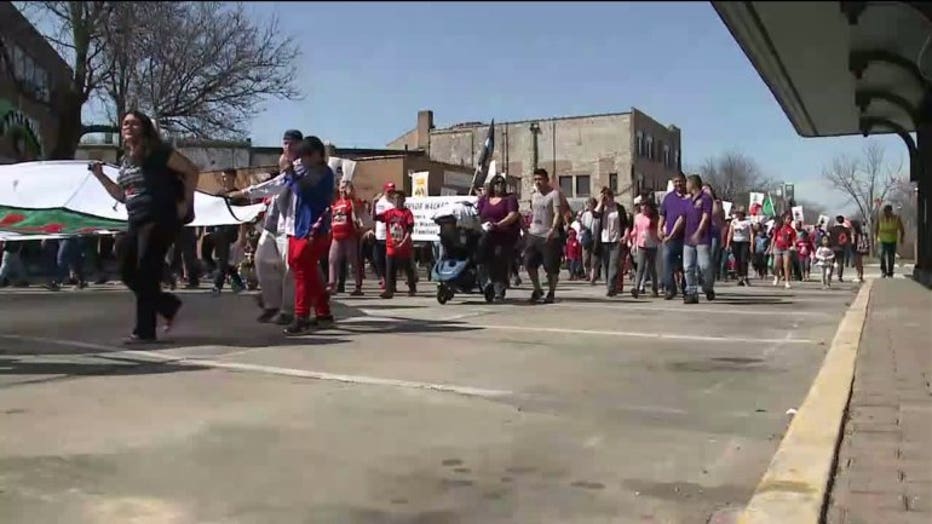 "It's really important for us to do this," said Julissa Vazquez.

"The people united will never be defeated," a participant said.

Their voices echoed with chants -- seeking justice.

"I see people that are not even like, Hispanic and that's great, you know? To know that they support the cause too," said David Gonzalez.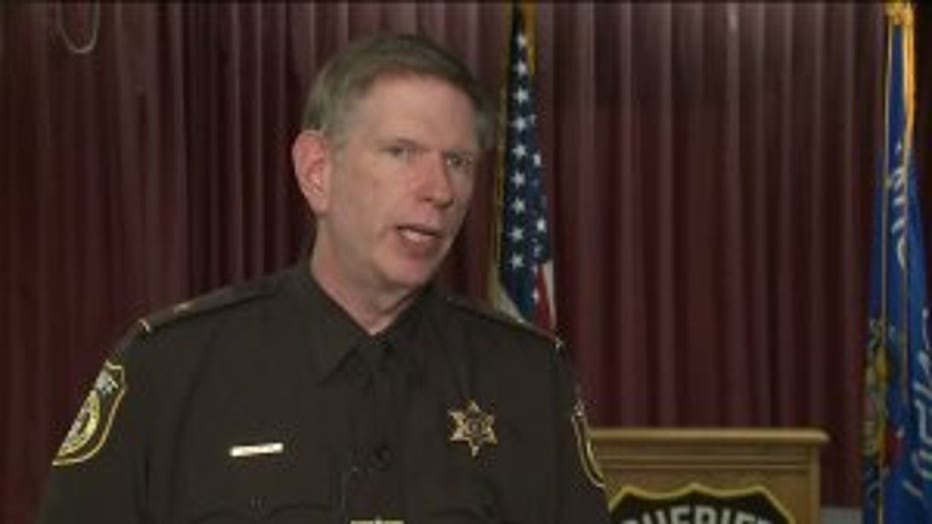 Waukesha County Sheriff Eric Severson


At the Waukesha County Courthouse, the group called on Sheriff Severson to end the 287(g) program.

"This is a jail program. It's specific and focused as a jail model," said Sheriff Severson. "My deputies that are on the road are not going to be 287(g). They're not going to be in the community doing primary enforcement."

Some who took part in the march said they believe the program is a way to divide immigrant families -- a belief the sheriff refuted.

"I was marching and I was fighting for my parents because both of my parents are immigrants. I feel great. I feel our message has been sent to the sheriff and the government," said Eduardo Castro.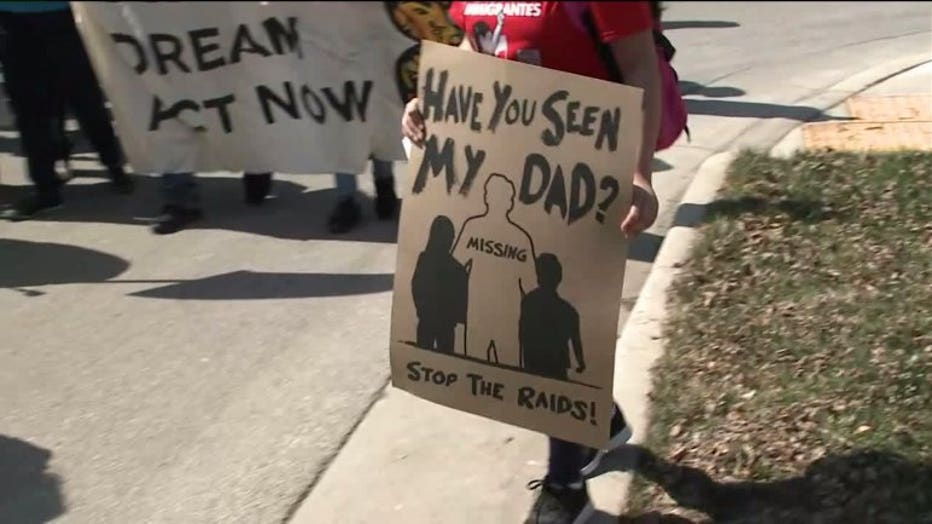 The Waukesha County Sheriff's Department was approved for the 287(g) Delegation of Authority Program by Acting ICE Director Thomas Homan on Dec. 12, 2017. The final agreement for the program was approved and signed by all parties on March 17, 2018.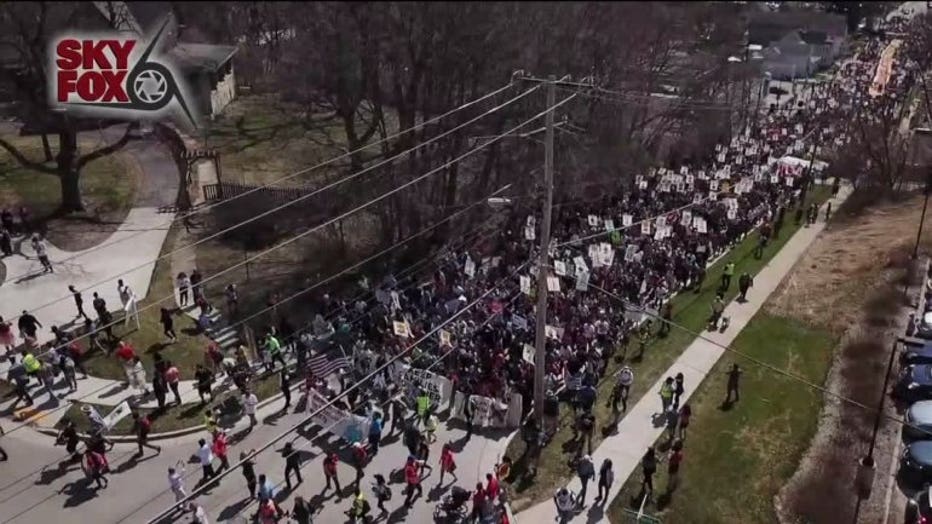 Training for corrections staff has been set for June 18, 2018 to July 13, 2018.

In 2017, Voces de la Frontera organized "A Day Without Latinos" march in Milwaukee -- which they called an effort to "stop Milwaukee County Sheriff David Clarke from turning his sheriffs into immigration agents."