Dash for cash: VP Mike Pence makes quick stop in Milwaukee for Leah Vukmir fundraiser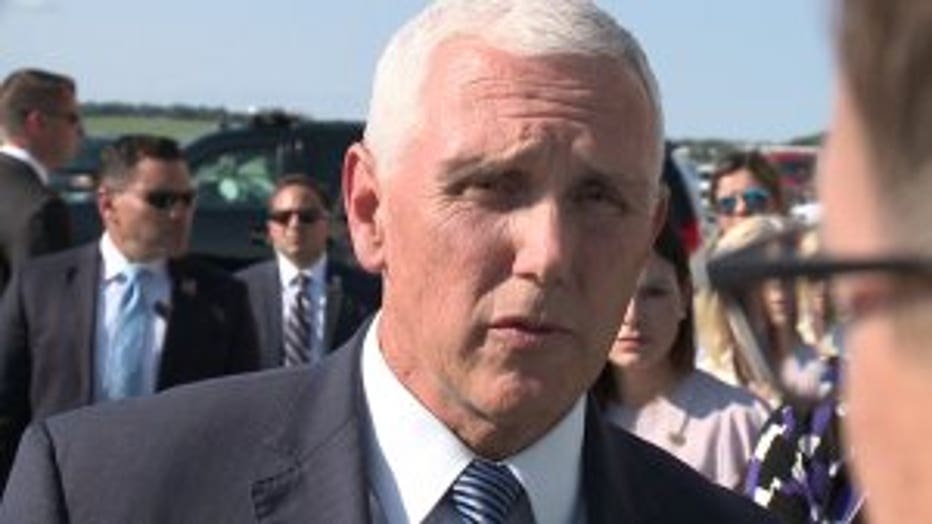 Vice President Mike Pence


MILWAUKEE -- Vice President Mike Pence is giving Republican U.S. Senate candidate Leah Vukmir's campaign a jolt by raising cash for her in Milwaukee.

The two held a closed-door fundraiser at the Pfister Hotel downtown on Thursday evening. Vukmir faces Democratic U.S. Sen. Tammy Baldwin, and polls show the race is close.

Vukmir has trailed Baldwin significantly in fundraising to date, but the Pence visit is sure to give her a financial boost. Speaking to reporters on the tarmac at General Mitchell International Airport, Pence said that "Wisconsin and America need Leah Vukmir in the U.S. Senate."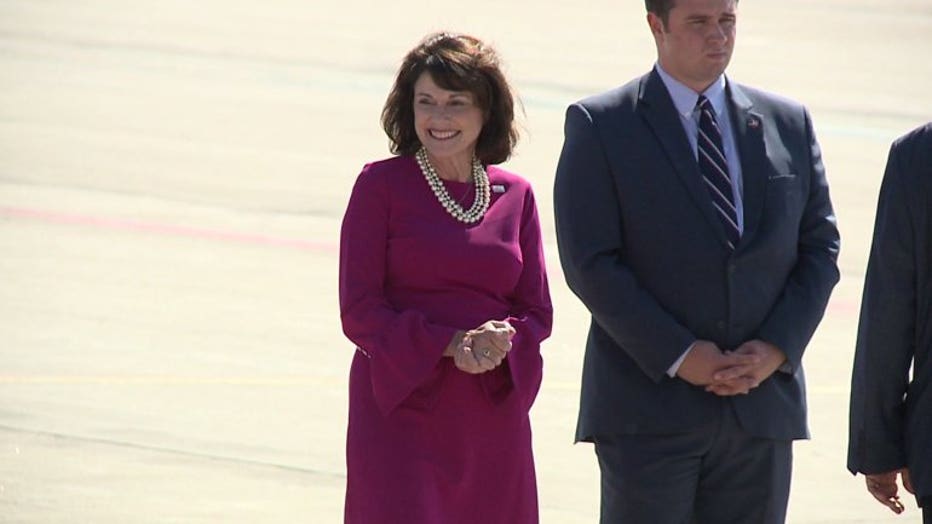 "I promise you that President Trump and I will be campaigning for Gov. Walker and Leah Vukmir every bit as much as they need us here," Pence said.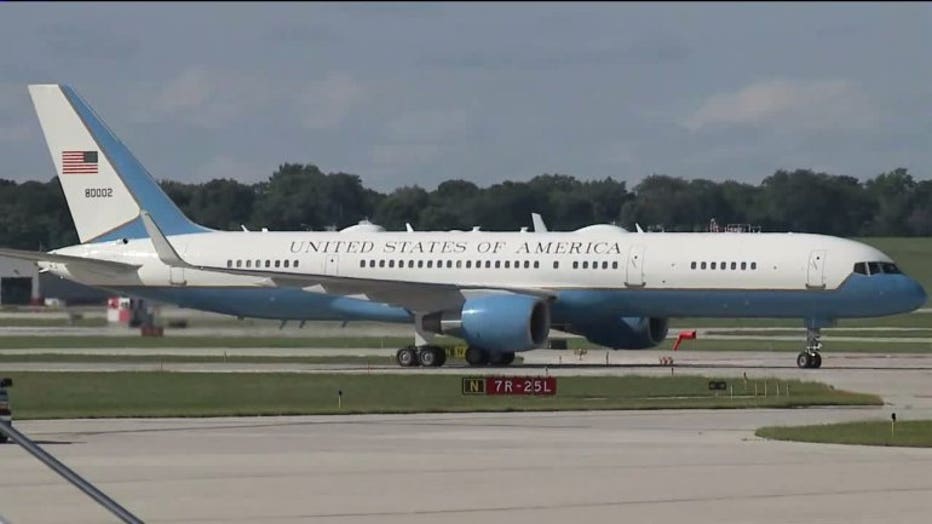 Walker, who also faces a challenging re-election battle, was supposed to greet Pence at the airport, but was touring flood damage. Vukmir filled in, joining Pence aboard Air Force Two for about 15 minutes before deplaning.

The vice president acknowledged to reporters that the first midterm election is always a challenge for the party in the White House. Nevertheless, he predicted a "red wave" instead of the Democratic wave that Walker has warned about.


Vice President Mike Pence


"It's gonna be a red wave because of the results that President Trump and our administration have been delivering for the American people and the economy," said Pence.

President Trump endorsed Vukmir after her primary victory over Kevin Nicholson two weeks ago. The president had not endorsed in the primary.

Pence said Vukmir would support the Trump agenda in the U.S. Senate. He referenced the GOP's defeat when the party tried to roll back the national health law known as the Affordable Care Act, or Obamacare.

"We made an effort to fully repeal and replace Obamacare," Pence said. "And we'll continue – with Leah Vukmir in the Senate – we'll continue to go back to that."

Baldwin spokesman Bill Neidhardt said Pence was coming to support Vukmir because she supports the Trump administration's push to eliminate the national health care law while Baldwin supports keeping it.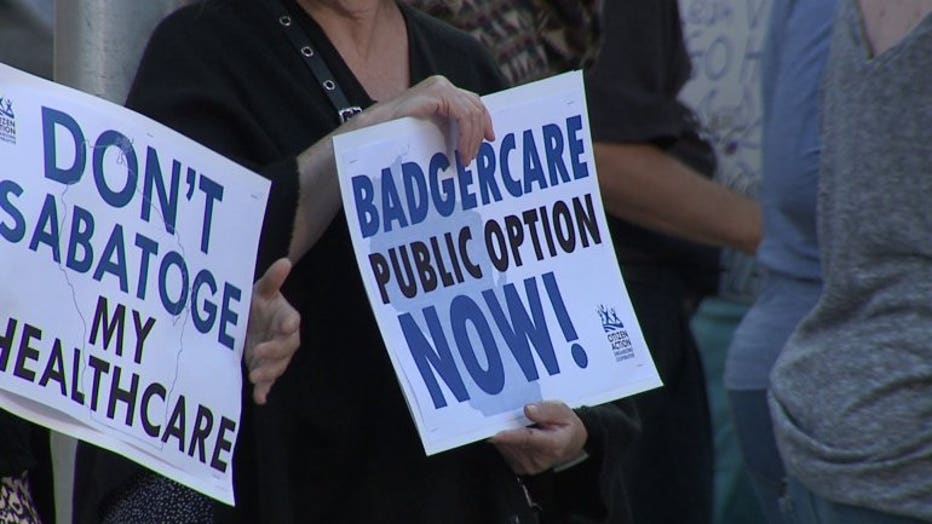 Protesters gathered outside the Pfister Hotel, echoing the Baldwin campaign's concerns.

"We couldn't let Pence's visit to Milwaukee pass without letting him know that everyone is not in love with him," said Marlene Ott, a Pence critic.

Pence arrived as thousands of Harley-Davidson riders motored into Milwaukee for the company's 115th anniversary celebration. President Trump has called for a Harley boycott over the company's plans to move some production overseas.

"My first message to all those Harley-Davidson riders is, I'm one of them," Pence said. "Our objective is to get Harley-Davidson and every American company to grow jobs right here in America."

Pence told reporters on the tarmac that he'd spoken with Walker about the flooding that has affected several counties in Wisconsin.

The president said the federal government would "be there" for Wisconsinites, but stopped short of specifically promising any disaster relief money.