Dash cam video: Slow-speed police pursuit leads to arrest of Pewaukee man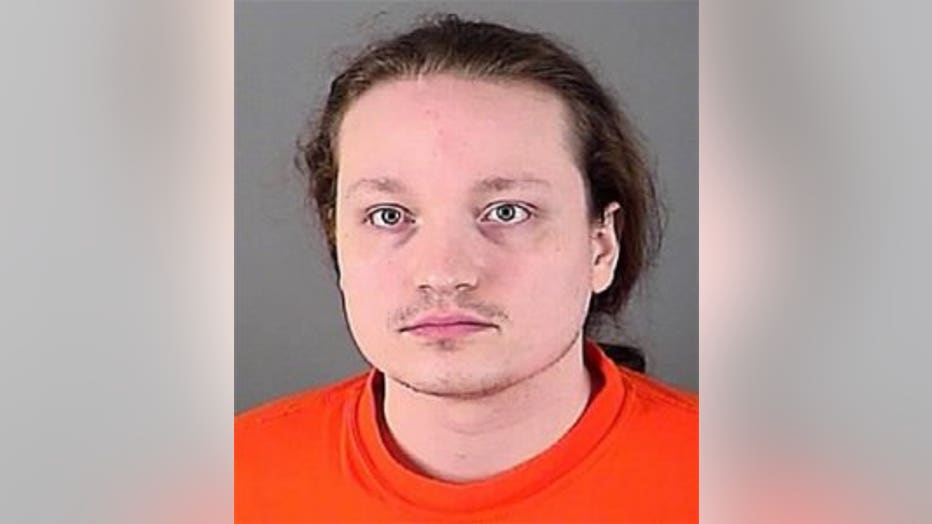 WAUKESHA -- For the first time, we are seeing dash cam video of a police chase in Waukesha County. The incident began with a Pewaukee man assaulting a relative for having his cat spayed.

27-year-old Martin Pfefferle faces the following charges in this case:


After the alleged assault in this case, Pfefferle led police on a ten-mile chase. But it wasn't exactly a "hot pursuit."

Waukesha County deputies say Pfefferle was behind the wheel of a black Nissan pickup truck on the night of August 28th. They were heading to a home on Lindsay Road for a domestic violence call. But word came that Pfefferle was going mobile.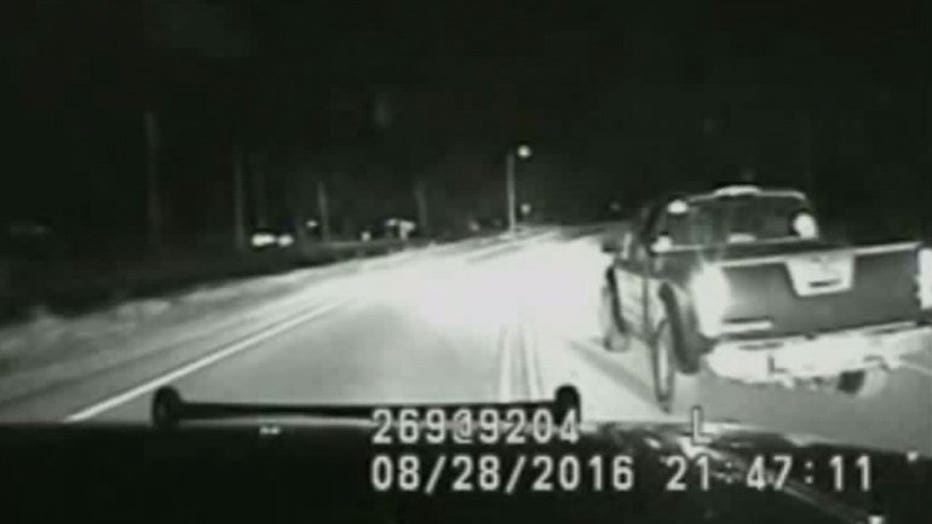 At 9:24 p.m., deputies identified their suspect driving west. Pfefferle ignored the deputies' emergency lights, but wasn't exactly speeding away.

"We're westbound on Lindsay going 20," the dispatch audio stated.

For ten miles, Pfefferle led sheriff's deputies on a low-speed car chase.

"We're passing Charter Oaks Drive, 25 miles per hour," the dispatch audio stated.

The fastest Pfefferle hit was just 40 miles an hour. In fact, throughout most of the pursuit, Pfefferle stayed under the speed limit.

"Dodged stop sticks. We're going west on Lisbon. There is no traffic and he is on the wrong side of the road now crossing onto the correct side of the road. Westbound Lisbon from Pewaukee, 35 miles per hour," the dispatch audio stated.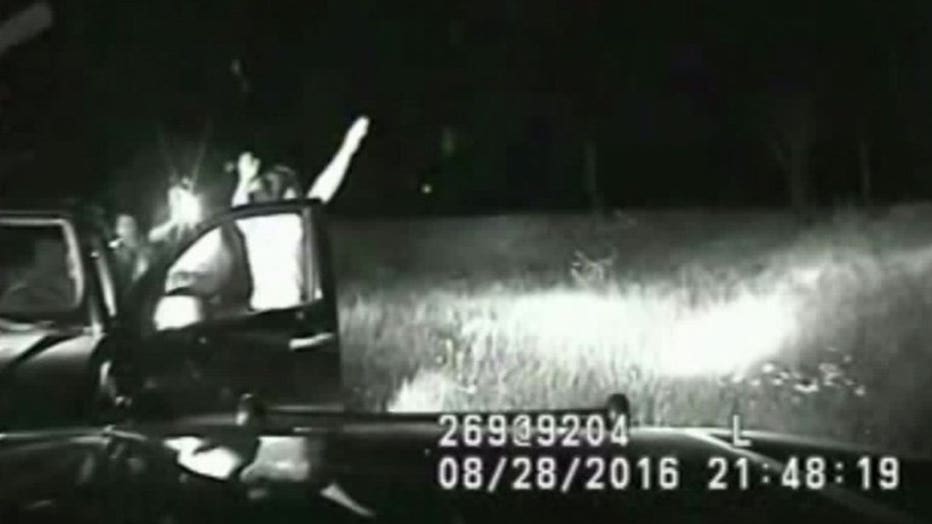 Twice, officers tried using stop sticks, but the suspect swerved around them.

Eventually, deputies performed a pit maneuver to drive Pfefferle off the road. He crashed into a ditch and was arrested at gunpoint.

Pfefferle is due back in court on November 11th.