Daniel Bartelt also charged in Richfield park assault case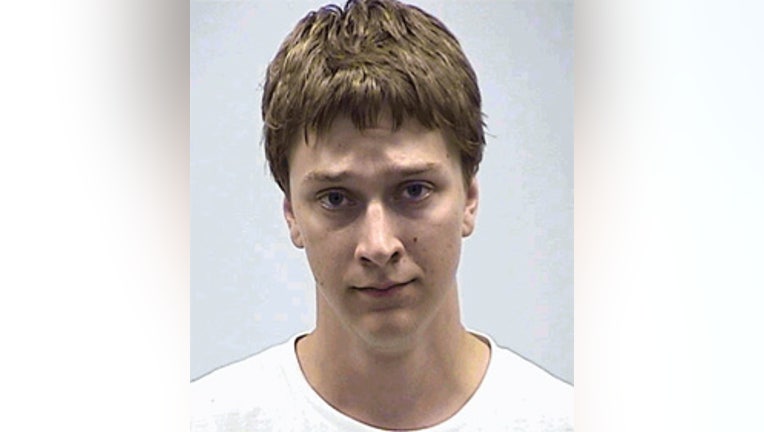 WASHINGTON CO. (WITI) -- A 19-year-old Hubertus man now faces multiple charges related to an assault on a woman in Richfield on Friday, July 12th. The accused is Daniel Bartelt.

Bartelt is charged with the following: first-degree recklessly endangering safety, aggravated battery, substantial battery, attempted false imprisonment and disorderly conduct.

According to the criminal complaint, police responded to the Richfield Historical Nature Park shortly after 10 a.m. on July 12th because a woman indicated she was attacked by an unknown man with a knife.

The complaint indicates Bartelt came at the woman with a knife in one hand and "tackled her to the ground" and "she thought she was going to die." After a struggle, the woman was able to disarm Bartelt and get hold of the knife. The complaint says Bartelt then asked, "Can I just go?" and the woman said no. Bartelt apparently then tried to get the knife back -- but the woman held onto it. The woman then ran to her car and drove away from the scene.

The complaint says the victim in this case received medical care for her injuries. She suffered multiple cuts to her right hand, which needed a total of 15 stitches. She also had a cut across the palm of her left hand, road rash on her right elbow and right knee.

When questioned by authorities, the criminal complaint says Bartelt went on to describe that on a "spur of the moment decision," he wanted to "scare" the woman at the Richfield park.

If convicted, Bartelt faces up to 12-and-a-half years in prison plus $25,000 in fines.

Monitor FOX6 News and FOX6Now.com for updates on this developing story.