Dangerous intersection: Neighbors not surprised to learn of fatal hit-and-run at 16th & National


MILWAUKEE -- Police say witnesses have indicated the driver of a white pickup truck sped up "to beat the light" prior to hitting a man near 16th and National. The 35-year-old man later died at the hospital. The driver who hit him never stopped after the crash -- and police are now looking for that driver.

Milwaukee police have released two surveillance photos showing the striking white truck.

PHOTO GALLERY:



Below is a stock photo showing what the white truck looks like:


Stock photo of white pickup truck involved in hit-and-run crash near 16th & National


Those who live and work near the intersection where the crash happened told FOX6 News they weren't surprised to hear of the crash. They say the intersection is a dangerous one.

There was a small, yet growing memorial at the scene on Tuesday, February 23rd for the man who was struck by a newer model white pickup truck.

This, as some say the intersection where it happened has been a concern for awhile.

"I wasn`t even shocked at all," Benita Bujanowski said.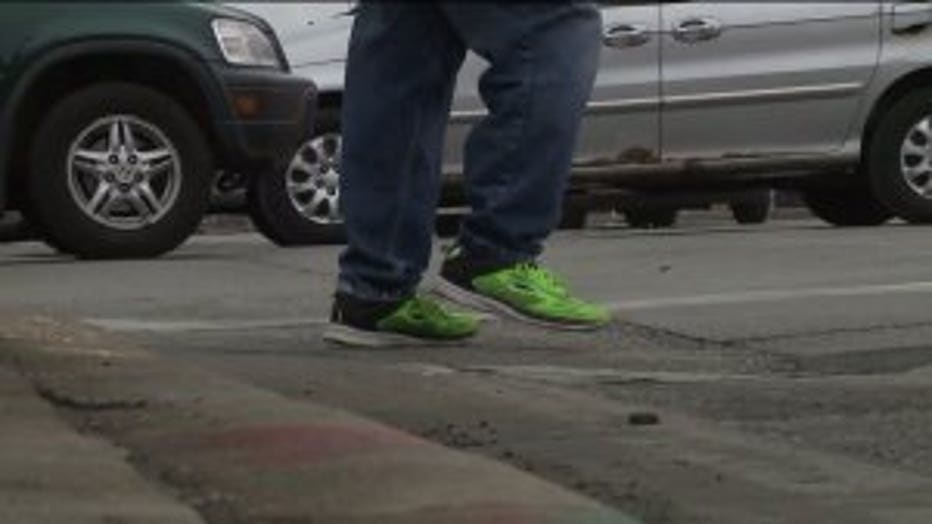 Intersection near 6th and National


"I've had people cut in front of me. I've had people practically take my buns off and they don`t care. They don`t care," a pedestrian said.

"It's gotten me so nervous to the point where certain times -- 4:00, 5:00 I will not walk down the street," Bujanowski said.

Police say the 35-year-old man who died after he was hit on Monday night was in the crosswalk, but he was crossing against a "no walk" sign.

"It's like (these drivers are) in such a hurry they don`t want to wait. They don`t want to stop," Bujanowski said.

"It sends shivers up the spine to see people getting hit and people just not caring," Rudy Torres said.

Torres couldn't help but stop when he saw the memorial for the man at the scene on Tuesday.

In 2008, Torres himself was the victim of a hit-and-run crash.

"I was left to die in the street," Torres said.

So now, he says he's always cautious -- but especially when he's near 16th and National.

"This is an ongoing affair up in here," Torres said.

Police continue to look for the white pickup truck and its driver. The truck is described as a newer model white pickup truck with a black rack holding ladders.

If you have any information that could help in this case, you're asked to contact police.