Dan and Ray's Rendering Thanks dinner serves "the entire community" in Racine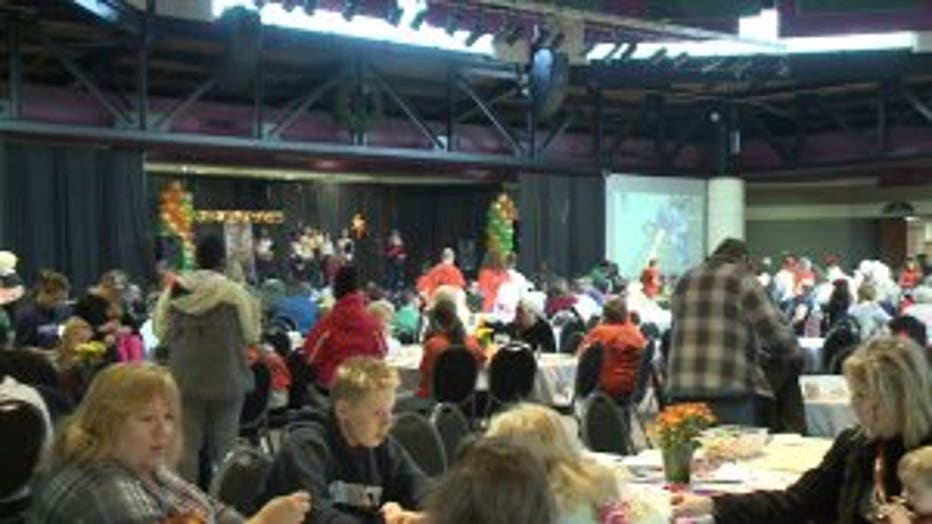 RACINE -- The 8th annual Dan and Ray's Rendering Thanks dinner was held in Racine on Thanksgiving -- a popular holiday tradition.

"I think this is probably as good as Mom would make, if not better!" Marilyn Kohls said.

"This is our eighth year putting on a free Thanksgiving dinner for the entire community of Racine," Ray Stibek, organizer said.

The dinner was free for all guests, and began at 10:00 a.m., running until 2:00 p.m. at Racine Festival Hall.

It included turkey, spiral ham, mashed potatoes, sweet potatoes, corn, stuffing, cranberries, rolls, butter and desserts.

The event also featured a variety of live entertainment including CD Recording Artist Cheryl McCrary Band, various dance teams and other special musical guests. There was also a variety of children's activities including arts and crafts, face painting, as well as football on the big screen.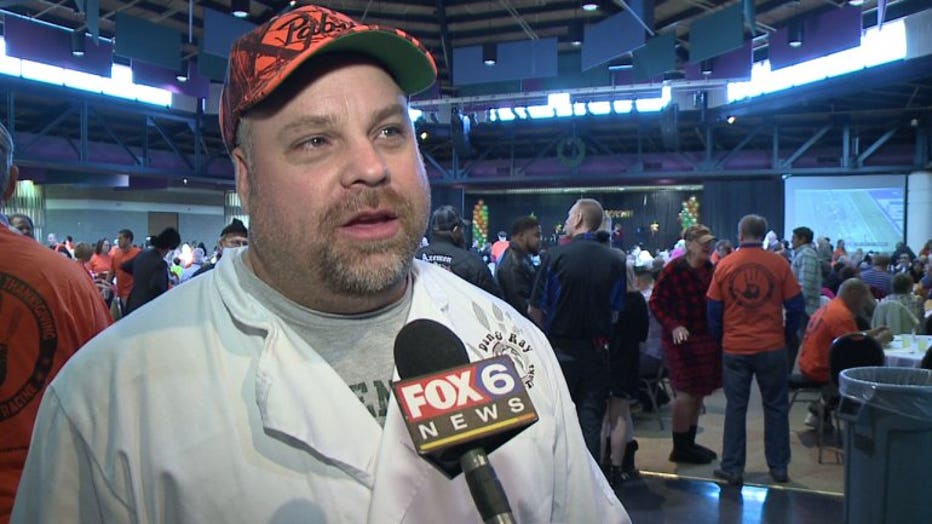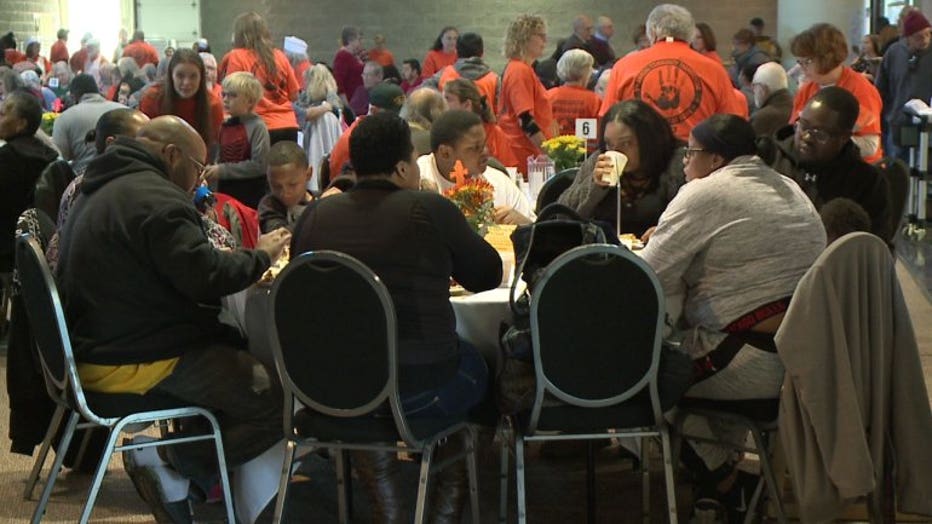 Hundreds of volunteers make it possible. Almost everything for the meal, including the food, the service and the cleanup was donated, including 50 gallons of gravy, 600 pounds of mashed potatoes, 100 turkeys, countless bags of ham and more.

"There's no dirty dishes. There's no cleanup, and it's just fabulous," Kohls said.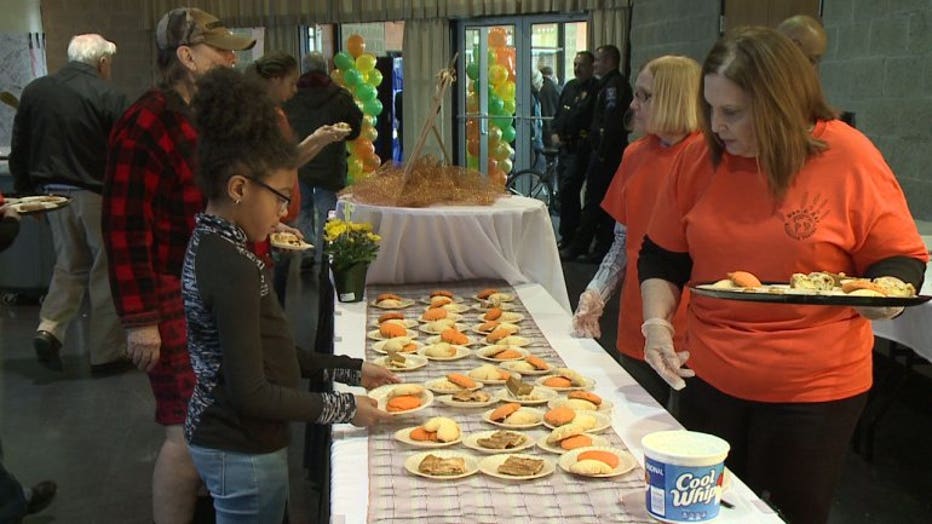 Dan and Ray's Rendering Thanks dinner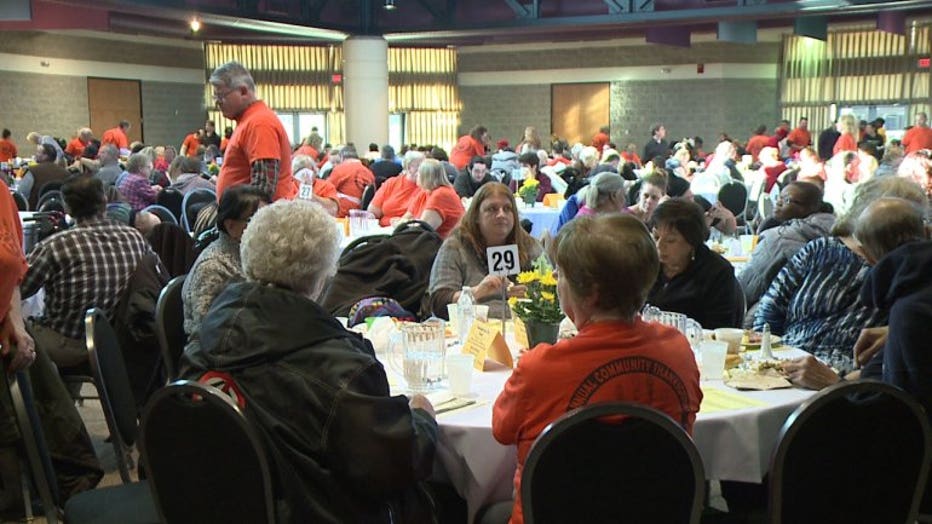 Dan and Ray's Rendering Thanks dinner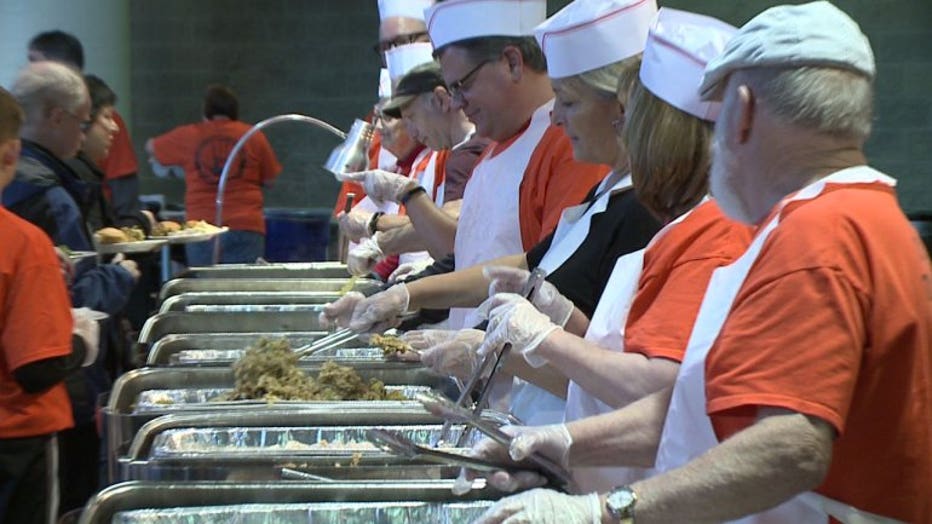 Dan and Ray's Rendering Thanks dinner


On a holiday that's meant for giving thanks, in Racine, breaking bread with strangers seemed like one of the best ways to show appreciation.

"We get whole families that will come down, sponsor a table. They'll work the day, and then sit down and have dinner together," Stibek said.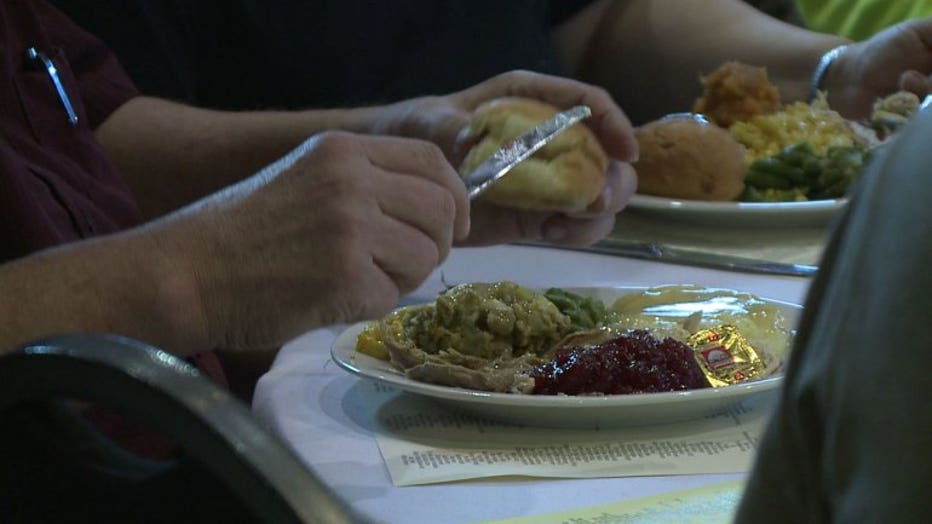 Dan and Ray's Rendering Thanks dinner


Those who pulled up a chair to eat said the charity of strangers is a beautiful thing.

Last year, organizers said they fed more than 2,500, and they were expecting more than 3,000 this year.