"Dad, it's blowing up!" Family concerned after 2 hoverboards explode at their home


CALEDONIA -- When David Cottrell purchased a new hoverboard for his nine-year-old son, it was a hit.  Until a week-and-a-half later, when the hoverboard caught fire.

"This the result of a hoverboard if you leave it plugged in and it goes to crap on you," Cottrell said in a video he recorded on his cellphone.

Cottrell ordered the hoverboard from eBay in August. He paid $180 for it.

"The person I bought it from had a 100-percent rating, customer feedback rating," Cottrell recalled.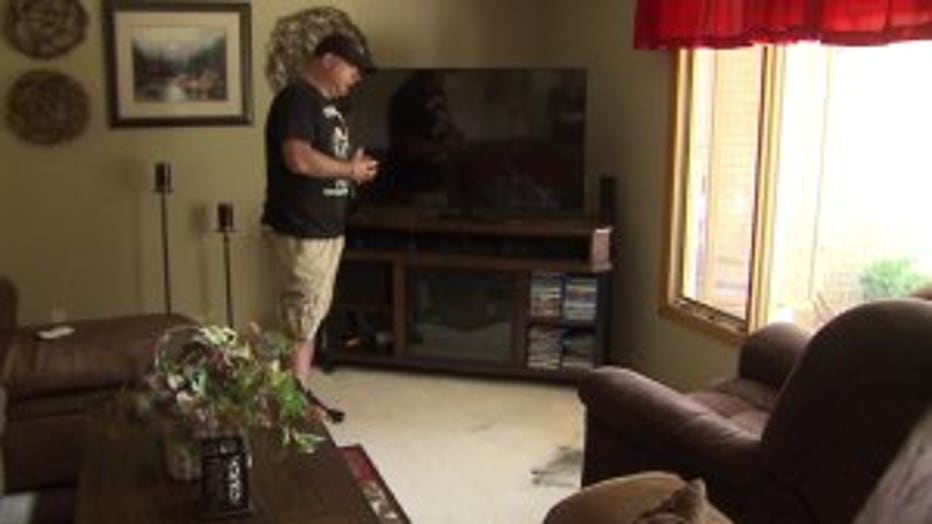 David Cottrell shows the portion of his living room where the hoverboard started to smoke.


The hoverboard was charging in Cottrell's living room when he says it started to smoke.

Cottrell acted fast.

"I picked it up with my hands, burned my hand a bit, just as I walked out the door. It exploded in my hands, and I threw it to the ground," Cottrell said.

The family says flames from the hoverboard fire reached five feet high. Cottrell hates to think what might have happened if he hadn't been home.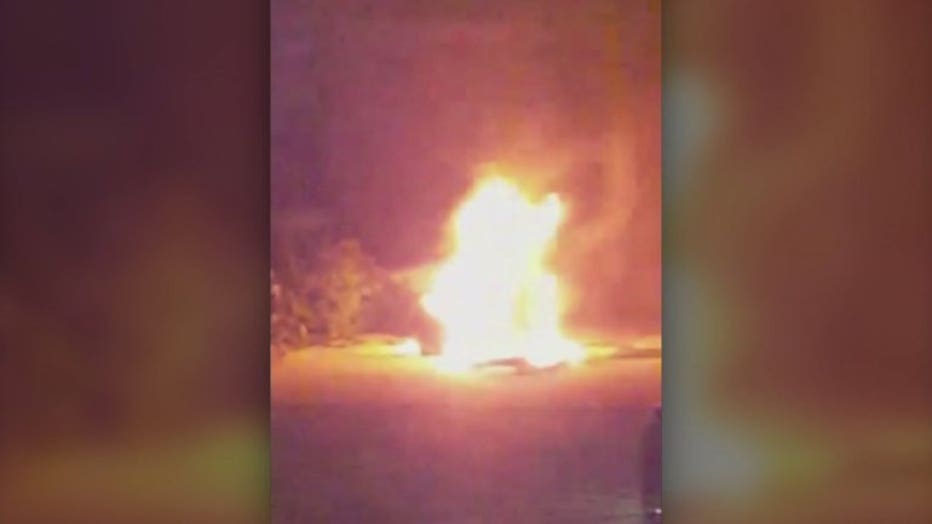 Video recorded by David Cottrell shows a hoverboard in flames on his front lawn.


"I think God was watching over my family that day," Cottrell said.

The hoverboard that caught fire was actually the second hoverboard the family received from the seller on eBay. The first hoverboard had arrived with a technical glitch, so the seller sent a replacement.

After the replacement hoverboard caught fire, Cottrell was curious, so he took the original board into the front yard and turned it on.

Cottrell says 30 seconds after turning the hoverboard on, it started to smoke.

"Dad, it's blowing up!" Cottrell's son was heard saying on a cellphone video.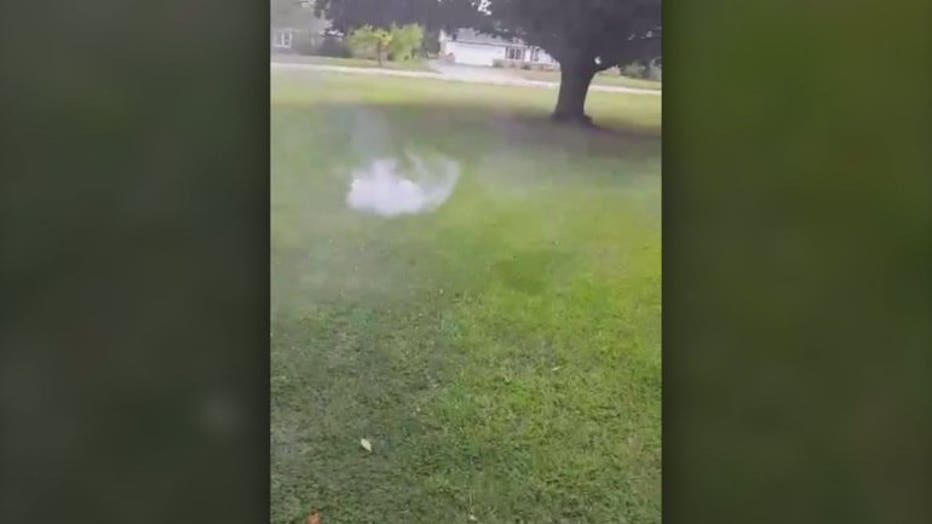 Smoking hoverboard on David Cottrell's front lawn. The second one in a week to catch fire at his home.


For the second time in a week, the Cottrells had a burning hoverboard on their front lawn.

"I just want people to be aware of what these things can do," Cottrell said.

EBay officials told FOX6's Contact 6 that all hoverboards listed for sale on its website must meet the safety standards set by Underwriters Laboratories (UL).

In a statement eBay wrote:

"Consumer safety is important to eBay and we work closely with a variety of regulatory authorities to respond to product safety concerns. eBay's policy requires listings for hoverboards to meet the UL 2272 safety standards and for sellers to include that information in the listing. In reviewing this listing, the seller did not include information regarding the safety standards. Because eBay is a marketplace and does not manufacture, buy or sell merchandise – or hold inventory – it is not in a position to independently inspect and validate the safety of products being sold by sellers on the site. We work closely with the US Consumer Product Safety Commission (CPSC) and have contacted them regarding this issue."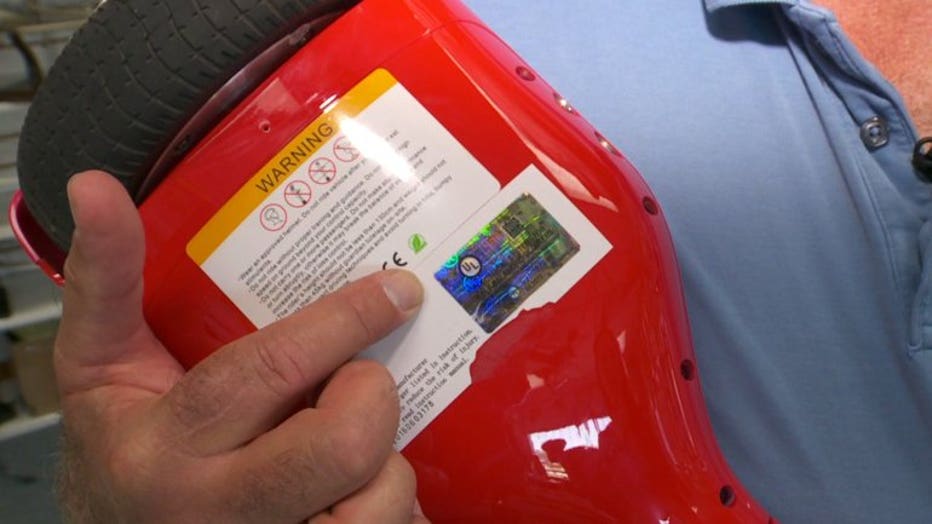 A certified hoverboard will have a UL hologram symbol on it.


Scott Fisher from Gift of Wings showed Contact 6 the hologram sticker that should be on the bottom of every UL certified hoverboard.

"I wouldn't sell anything that didn't have this sticker," Fisher said.

Fisher says most certified boards cost between $300 -$400.

"If you find a hoverboard for $150, you can pretty much count on it being an old hoverboard or one that is not certified," Fisher advised.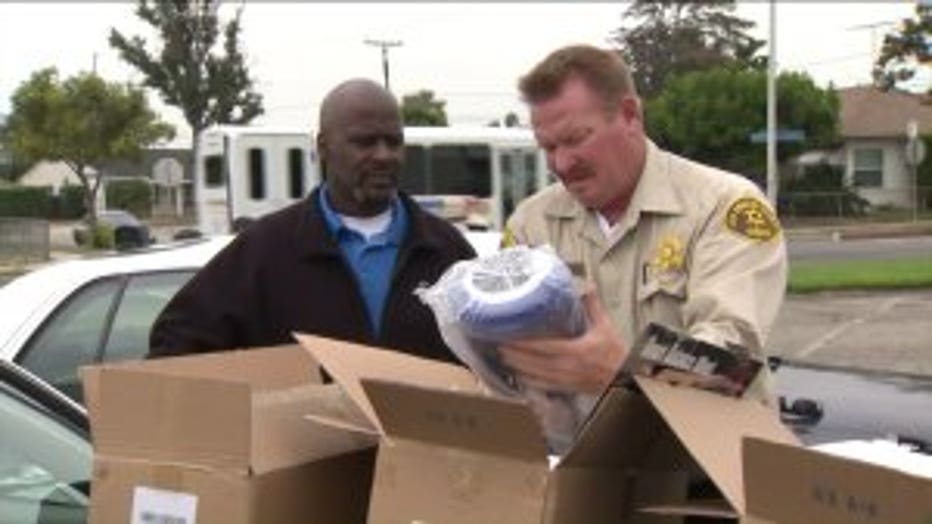 Counterfeit hoverboard raid in Los Angeles.


Cottrell's boards bear a resemblance to thousands of counterfeit hoverboards seized in Los Angeles back in September during a raid. Contact 6 tipped off our sister station KTLA to the raid where the boards uncovered had fake UL stickers.

Both Contact 6 and eBay called the Consumer Product Safety Commission (CPSC) about Cottrell's experience.

The CPSC is now investigating. They are trying to figure who manufactured Cottrell's boards. The raid in Los Angeles could mean investigators are closing in on these manufacturers.

"The damage that could have been done could have been catastrophic," Cottrell said.

The Cottrells did get a refund for their board, but believe the problem is much bigger than money.

The eBay seller isn't allowed to post any more hoverboards for sale and claimed to have bought the Cottrell family's boards at a flea market.