DA investigator, others save life of man hanging from bridge: 'I do it to help people'


MILWAUKEE -- A Milwaukee County investigator had just left his last call when a construction worker stepped into traffic and waved his arms near I-43 and State Street bridge. Daniel Suszek, an employee of the District Attorney's office stopped and asked him what was wrong.

The construction worker, wearing an orange shirt and white hat pointed toward the bridge. When Suszek looked up, he saw a man clutching the fence of the bridge, as cars whizzed by underneath on Monday June 25th.

"I realized very quickly I had to do nothing that would upset him," said Suszek. "I knew I had to stay calm, try and get him to face me."

Once Suszek assessed the situation, he called for back-up without their sirens activated because he knew it could impact the 40-year-old man. He asked for traffic to be halted in the area as he and other law enforcement who specialize in crisis negotiations could talk with the man.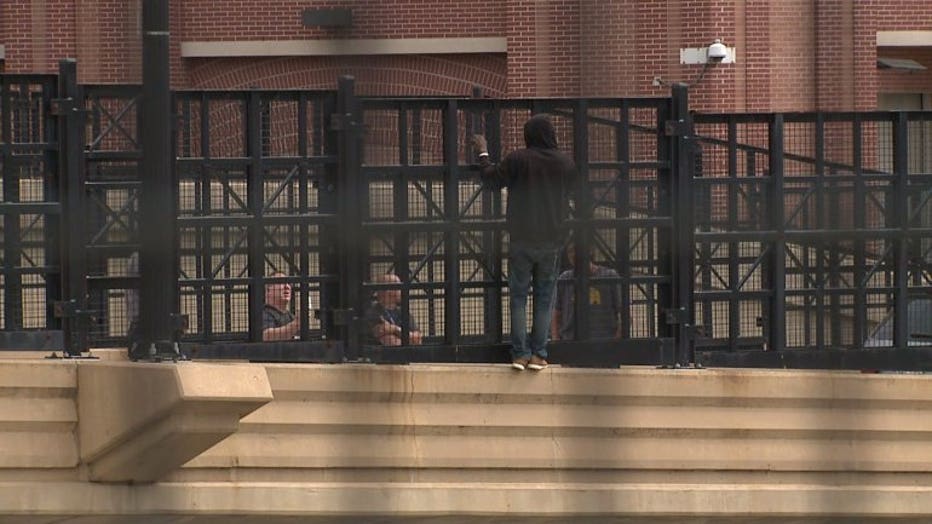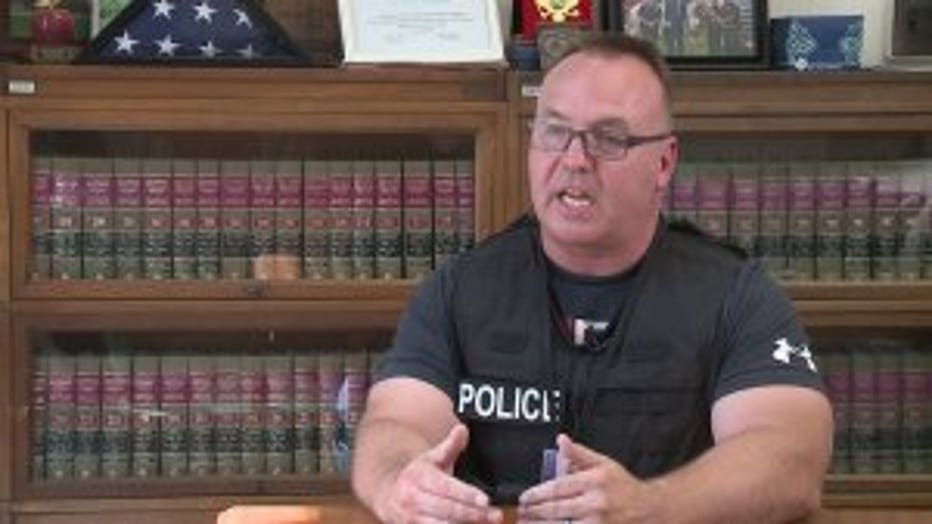 The 40-year-old was moving along the fence over the interstate, squatting at times and even turning his back toward law enforcement.

"I tried to maintain eye contact with him and I just wanted his name," said Suszek, recalling the tense moments. "Anything to keep him going until all the other resources could get into place."

Soon, several officers showed up and roads were blocked off as they continued talking to the man.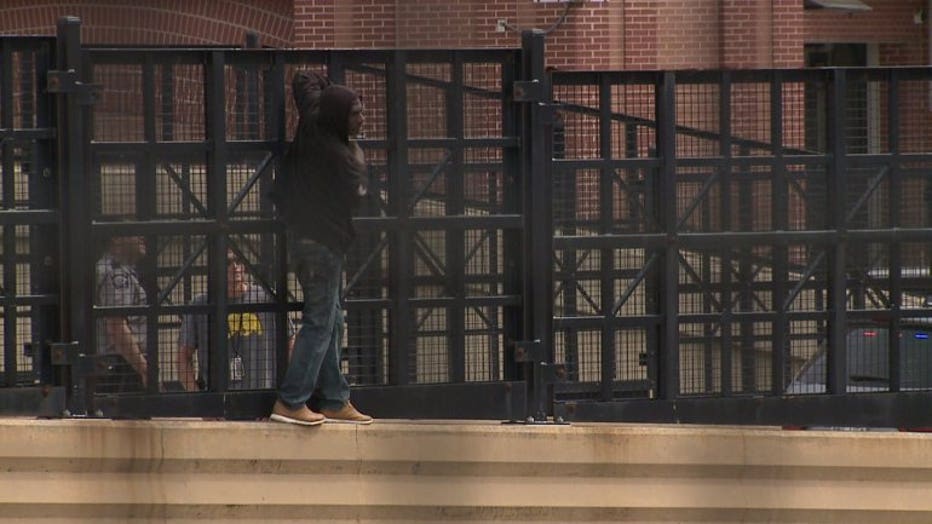 The man quickly told the investigators that he was hearing voices and the hospital wouldn't help him.

"We were finally able to get through and break down that wall and he was beginning to understand and tell us that our voices were competing with his," said Suszek. "We knew we were getting somewhere."

According to a release from the Milwaukee County Sheriff's Office, the man said he wanted to kill himself to make the voices stop.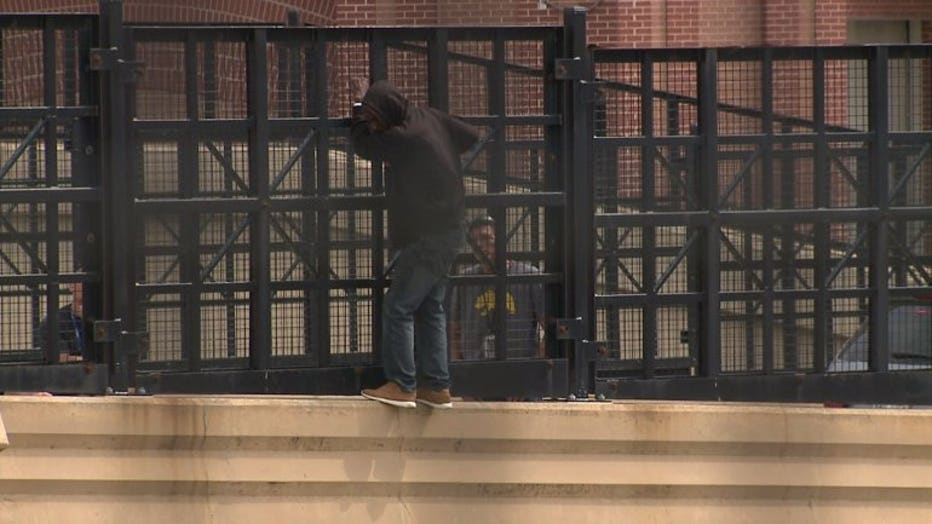 Several of the law enforcement underwent hours of "crisis intervention training." Suszek is 40-hours certified and began using what they call "forms of enticement" like a cigarette. They told the man to come over the fence to them, so he could have a cigarette and talk it out with them.

"When he gets over here, we're going to let him sit down, we're not going to handcuff him right away," he said. "We're going to let him have this cigarette and talk to him about why he's hurting, because we promised him that, so that's exactly what happened."

The man eventually climbed over and investigators kept their promise of having a conversation with him.

"A success like today is something you take with you and you go, 'this is why I do it. I do it to help people,'" said Suszek. "Even if it's just a crack in the door, to believe that the next hour will be better than the last hour, and the next day will be better than today -- if you can do that, you can often times save these situations."

The Milwaukee County Sheriff said in these moments, he's proud of the training and teamwork.

"We don't just arrest people," said Sheriff Richard Schmidt. "We care about people, we show compassion, we show that caring spirit. I'm so thankful that this person's life was saved because of what our deputies did today."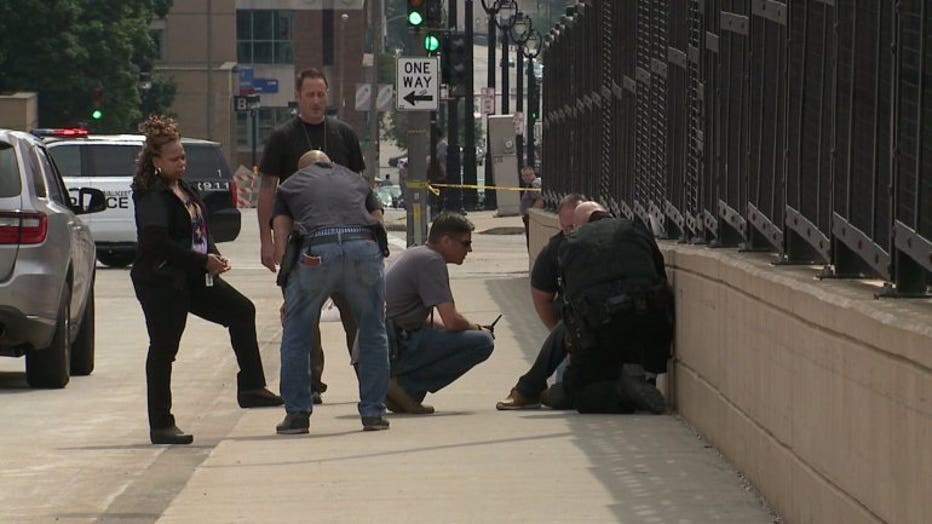 Deputies took the man to the "Psychiatric Crisis Center" after the incident and the freeway opened up within 10 minutes.

Suszek said the success was a combination of effort from all four individuals who actively played a role with the subject, as well as all the officers on scene. He said the "real hero" though, was the construction worker who flagged him down in the first place.

"He should know he's the true hero in this because without him, the rest of us wouldn't be there and this man would not have another great day ahead of him."