Cudahy police: Pickup truck slams into storage unit after striking 2 other vehicles
CUDAHY -- Cudahy police say a pickup truck slammed into a storage unit at the EZ Self Storage at Pennsylvania and Edgerton on Wednesday morning, May 16.

Officials say the driver's truck struck a vehicle, then he slammed through the facility's fence, hit another vehicle and slammed into one of the storage units.

The driver was taken to the hospital. His condition is unknown.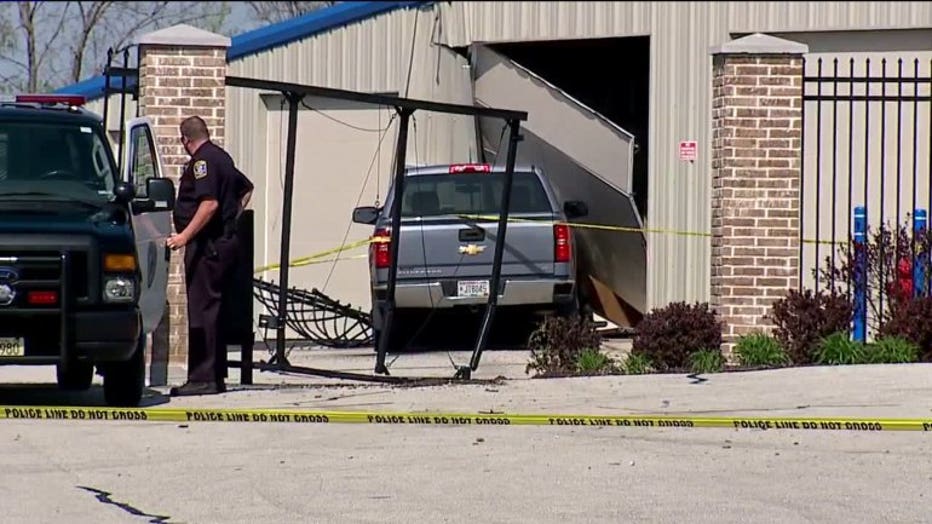 Truck into storage unit, Cudahy