Cuba plane crash toll rises to 112 with death of survivor
HAVANA — The Cuban Health Ministry said Friday the toll from the crash of a passenger jet in Cuba has risen to 112 after another survivor of the catastrophe died.

A ministry statement says Emiley Sanchez de la O succumbed to her extensive injuries early in the day after nearly a week of treatment. The 40-year-old woman was one of three people who initially survived the May 18 crash of the Boeing 7373-200 jet shortly after takeoff from Havana.

A 23-year-old who lived through the crash died earlier this week, and authorities have identified the only living survivor as 19-year-old Mailen Diaz.

The plane was being operated by a Mexican charter company for state-owned airline Cubana when it abruptly crashed in Havana's rural outskirts and burst into flames. The cause remains under investigation.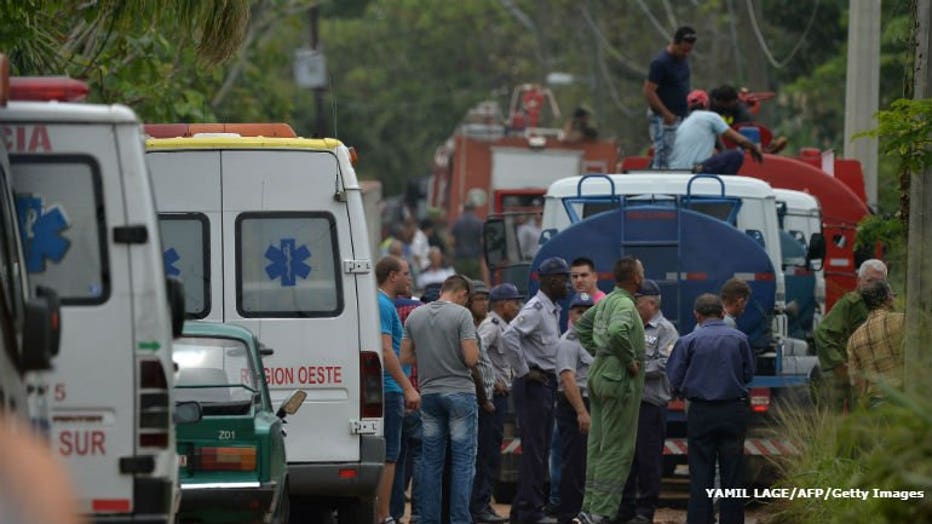 Emergency services arrive at the scene of the accident after a Cubana de Aviacion aircraft crashed after taking off from Havana's Jose Marti airport on May 18, 2018. - A Cuban state airways passenger plane with 113 people on board crashed on shortly