Crowds tear down statues outside Wisconsin State Capitol, attack state senator


MADISON — Crowds outside the Wisconsin State Capitol tore down two statues and attacked a state senator amid protests following the arrest of a Black man who was at a restaurant with a megaphone and a baseball bat.

Video released by the Madison Police Department shows the man talking through the megaphone Tuesday while walking near the restaurant's outdoor patio. He goes inside and says he's "disturbing" the restaurant.

Late Tuesday, State Sen. Tim Carpenter (D-Milwaukee) said on Twitter that he was assaulted after taking a photo of protesters.




Carpenter said eight to 10 people punched and kicked him in the head, neck and ribs. WORT radio in Madison captured audio of Carpenter pleading with protesters during the attack.

The message, however, was clear for members of both parties.

"It definitely sounds ignorant, and it definitely does not sound like they are not actually advocating for things to change," said State Rep. David Bowen (D-Milwaukee).

"It's disgusting, you know," said State Sen. Howard Marklein (R-Spring Green). "I feel for Senator Carpenter. I wish him a quick and full recovery.

"This has got to end. Enough's enough. This is lawlessness."

Marklein himself felt some of the wrath Tuesday night. Protestors smashed his window and others at the Capitol.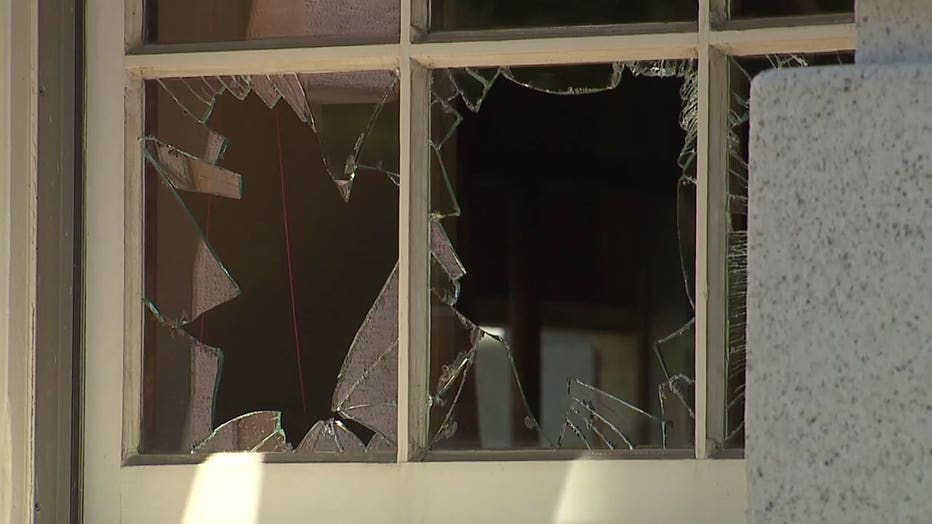 Damage to window at Wisconsin State Capitol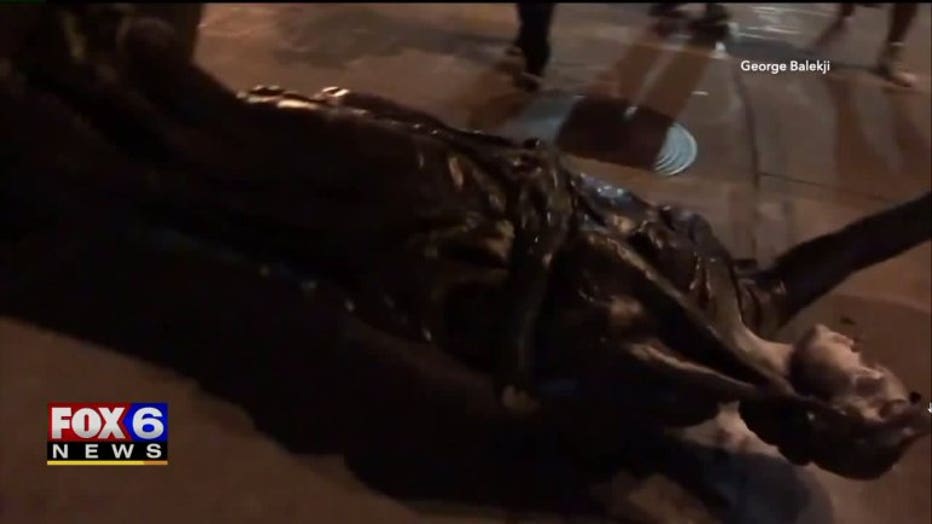 Crowds tear down statues outside Wisconsin State Capitol, attack state senator


Statues of Wisconsin's motto "Forward" and of Col. Hans Christian Heg were dragged away from the statehouse. The unrest followed weeks of mostly peaceful protests of the death of George Floyd in Minneapolis.

Wednesday, Gov. Tony Evers authorized the Wisconsin National Guard to assist police in Madison.

Police in Madison, Wisconsin, released footage of the arrest of a protester on June 23, which sparked a violent turn in demonstrations in the city. Credit: Madison Police Department via Storyful.