Crowded field: 16 Democrats running for Wisconsin governor, Mayor Barrett undecided


MILWAUKEE -- The field of Democrats running for Wisconsin governor is growing again.

Two new candidates entered the race in the past week, bringing the field to 16 candidates. Milwaukee Mayor Tom Barrett said he has not decided whether to join them by launching a fourth bid for the governor's office.

The situation is far different than in 2014, when businesswoman Mary Burke was the early frontrunner to win the Democratic nomination. This year, the field is tightly packed with no clear favorite.

"Hard to tell. Everything's unconventional," Walker said, when asked what he thought about the large field lining up to challenge him. "From our standpoint, we've got really an optimistic story to tell really about the incredible record here."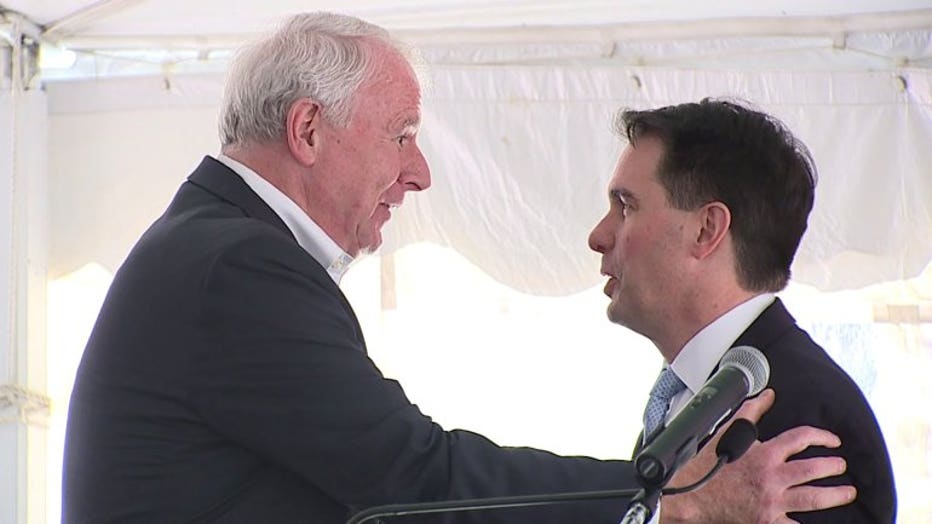 Governor Scott Walker and Milwaukee Mayor Tom Barrett


If Barrett runs again this year, it would be his third campaign against Walker. He previously ran against Walker in 2010 and 2012, and lost the Democratic primary in 2002.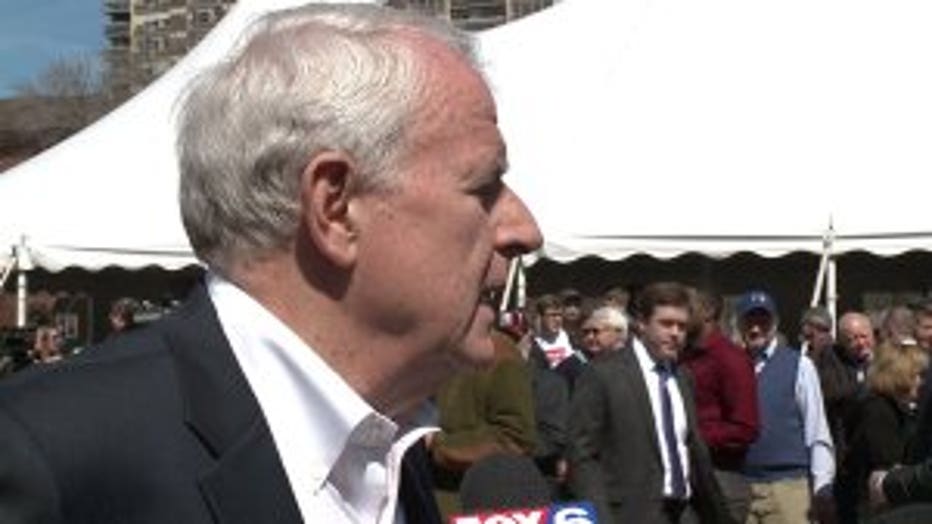 Milwaukee Mayor Tom Barrett


"We haven't made any decisions whatsoever," Barrett told reporters after a groundbreaking event at the Milwaukee School of Engineering Campus downtown.

Barrett dismissed speculation that he was considering a run over concerns about the other Democratic candidates' weaknesses.

"I do like the Democrats in the race. I think you've got a lot of good candidates. I think it's just a question of, who can move this state forward?" Barrett said.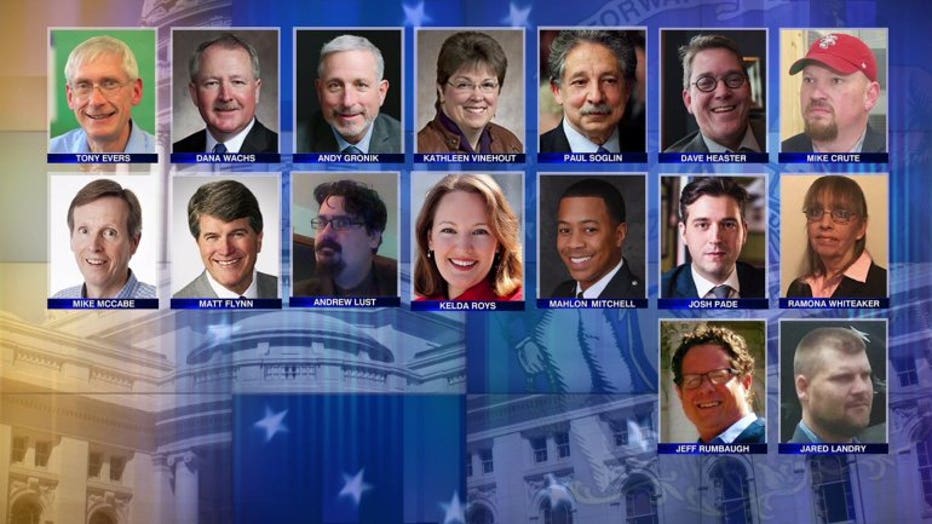 Democratic candidates for governor


Mike Crute, who owns liberal talk radio station WRRD 1510/AM in the Milwaukee area, was more pointed in his assessment of the Democratic field. Crute announced his candidacy last week.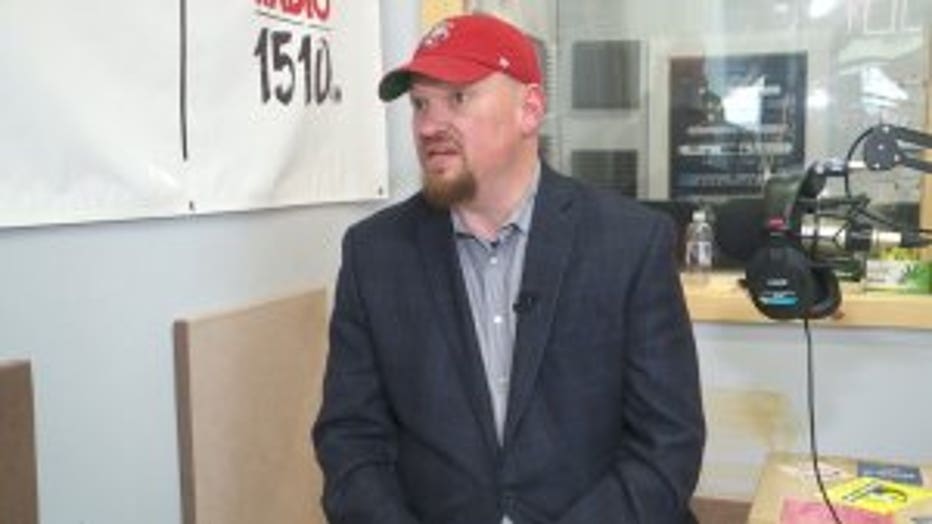 "We're waiting for a candidate to inspire us," Crute said in an interview from his radio studio. "Scott Walker has never had to go up against what I perceive to be a dynamic, Gen X candidate, who's got something to say and maybe can articulate a thought and hit the guy between the eyes -- because I think he's got it coming."

Crute said Democrats can do "so much better" than his Democratic opponents -- including Barrett, if the mayor decides to run.

"I don't understand the logic of his candidacy. Fourth time's the charm?" Crute said. I'm not sure how that would capture the imagination of the electorate who wants someone to believe in."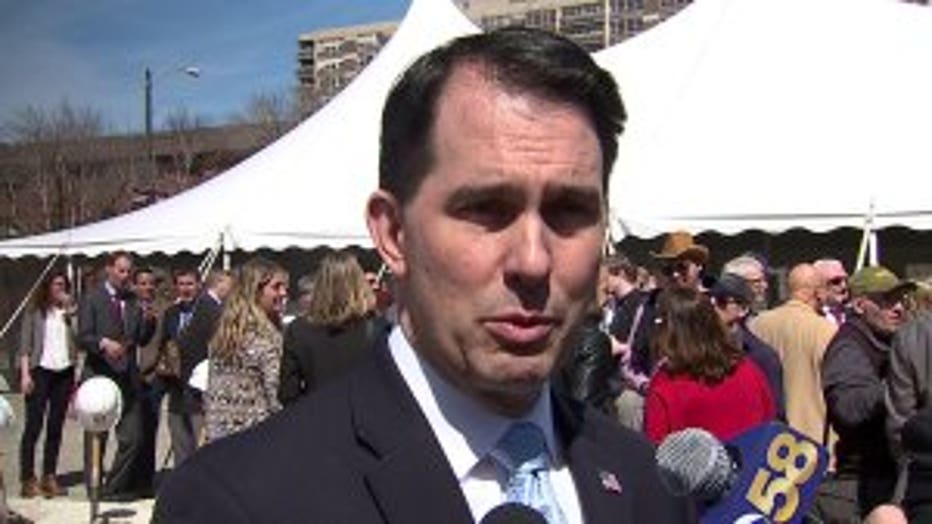 Nine of the 16 Democratic candidates are raising money and are running viable campaigns.

There are three Republicans running against Walker in the GOP primary, though they represent token opposition for the governor. The primary is Aug. 14.