Crime & poverty are problems in Milwaukee: Priest works to unite agencies that can help


MILWAUKEE -- Crime and poverty are problems in Milwaukee, and sometimes, the stream of bad news can feel like an immovable weight. But a Milwaukee native is working to ensure that officials with agencies that can help are on the same page, as they work toward the same goal.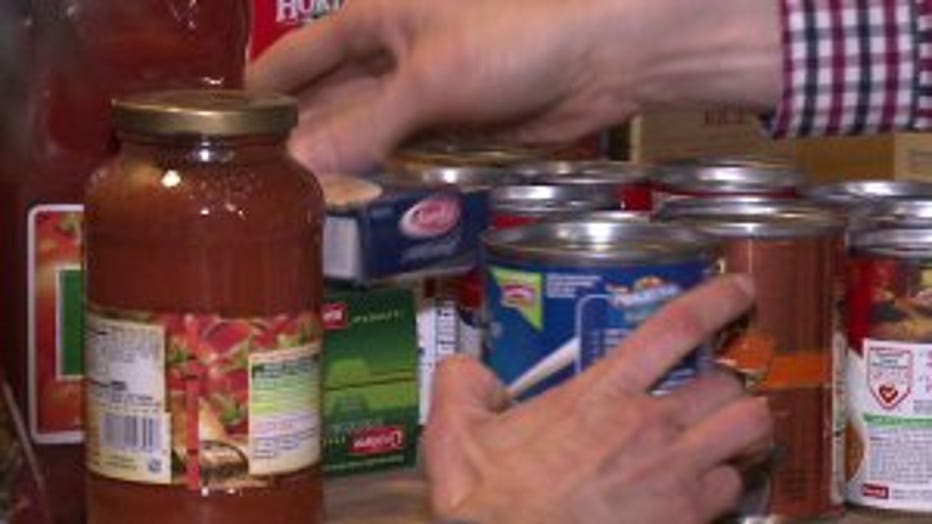 "Four out of 10 children are touched by hunger in the city of Milwaukee. That's unacceptable," said Vincent Noth with the Riverwest Food Pantry.

The Riverwest Food Pantry serves about 12,000 people per year.

"The non-profit exists to gather people through food, but then to begin to walk with them into greater stability," said Noth.

No one person or organization can solve the city's hunger, poverty, crime -- or any other problem -- alone.

There are a lot of people and organizations that can help. The difficulty is that they don't all operate as one cohesive team. Sometimes, they're not even communicating with, or aware, of the others fighting the same battle.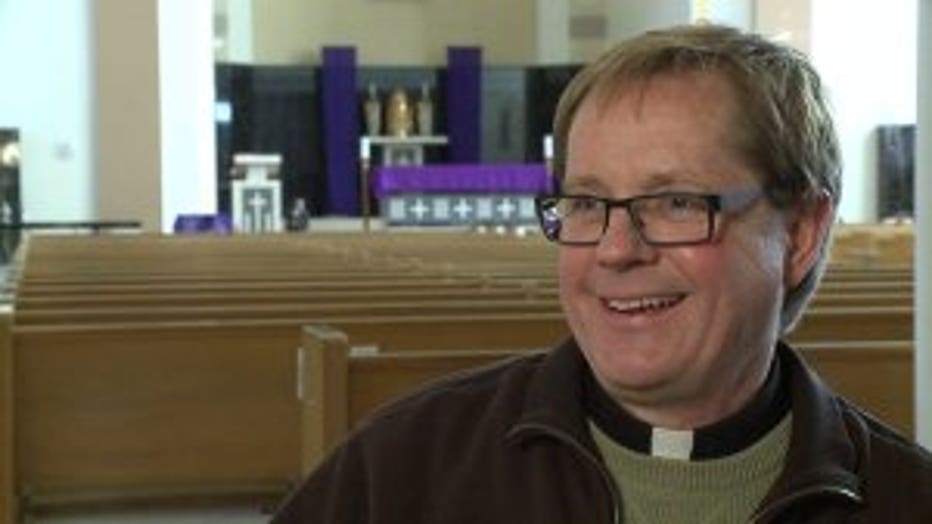 That's where Father Tim Kitzke comes in.

"We're really more like a pesky fly than we are the person who bakes the pie," said Kitzke.

Kitzke has been a priest for nearly three decades.

"I'm a lifetime Milwaukee person. I grew up in South Milwaukee," said Kitzke.

In July 2015, Kitzke was appointed the Archdiocese of Milwaukee's first "Vicar General of Urban Ministry."

"When I was first appointed I thought 'oh my gosh, I have to get this all done by Thursday,' you know? And solve every possible issue. But no -- it's basically beginning to shine the light and to get into focus the already good work that's being done on so many different levels, but also to communicate far and wide that the Catholic Church cares," Kitzke said.

Kitzke's role isn't to create new systems to fight the city's most pressing problems. But rather, it's to bring the existing organizations together, regardless of whether the organization has a faith affiliation.

"One of the things that I've been doing, with the help of a lot of people, is getting my foot under the door, just so I can introduce myself, and say 'hello. I represent the Catholic Church -- but let's just talk as human beings first,' and you'd be amazed at how much commonality you can have when you start with that process first," said  Kitzke.

By building relationships with the different groups serving Milwaukee, like the Riverwest Food Pantry, Kitzke said he hopes to get everyone at the same table, communicating about how best to help the community.

"I'm supposed to also communicate so that we don't have that huge divide between the city and the suburb. The city's problems are the suburbs' problems and the suburbs' problems are the city's problems. It's our problems. It's human problems," said Kitzke.

It's a role those with the Riverwest Food Pantry are thankful he's taken on.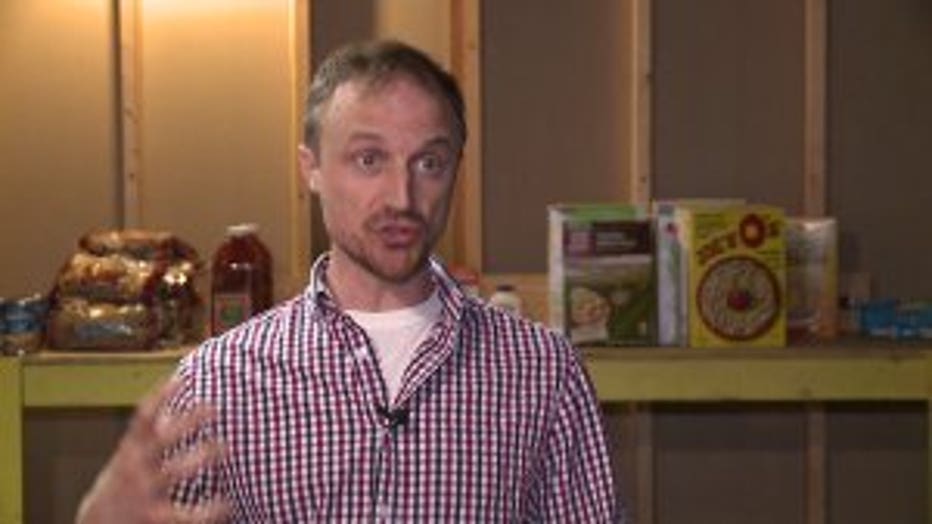 Vincent Noth with the Riverwest Food Pantry


"You need to amass a lot of actors -- corporate actors, non-profit actors, churches, schools, all kind of with the same vision and focus and so that's what I think we're all really excited about with Father Tim's new position, because that's the only way we're going to make a real impact and start to see these statistics going the opposite direction," Vincent Noth with the Riverwest Food Pantry said.

Determining what success looks like may be a difficult metric to set, as you can never completely rid a community of injustices.

Kitzke said he'll call it a job well done if:

"If I can say after five years that Father Kitzke helped us to be more merciful and compassionate, even in our diversity and even in our sometimes seemingly intractable differences -- that we're more compassionate and merciful with each other, then I think the initiative will be a success."