Cribs for Kids: More officers now equipped with tools to help families prevent infant deaths


MILWAUKEE -- The Milwaukee County Medical Examiner's Office is investigating the death of a 12-month-old girl -- pronounced dead in a home near 15th and Nash on Tuesday morning, February 16th. Initial reports indicate the child was sleeping with two adults on a partially inflated air mattress. This death occurred on the same day officials with the Milwaukee Police Department and Milwaukee Health Department provided an update on an effort to put a stop to these preventable deaths.

A pilot program that began in MPD's District 7 will now provide officers in Districts 2 and 3 with training and easy access to tools that can help to provide a safe sleep environment (Pack 'n Play portable cribs, fitted sheets, SleepSack wearable blankets).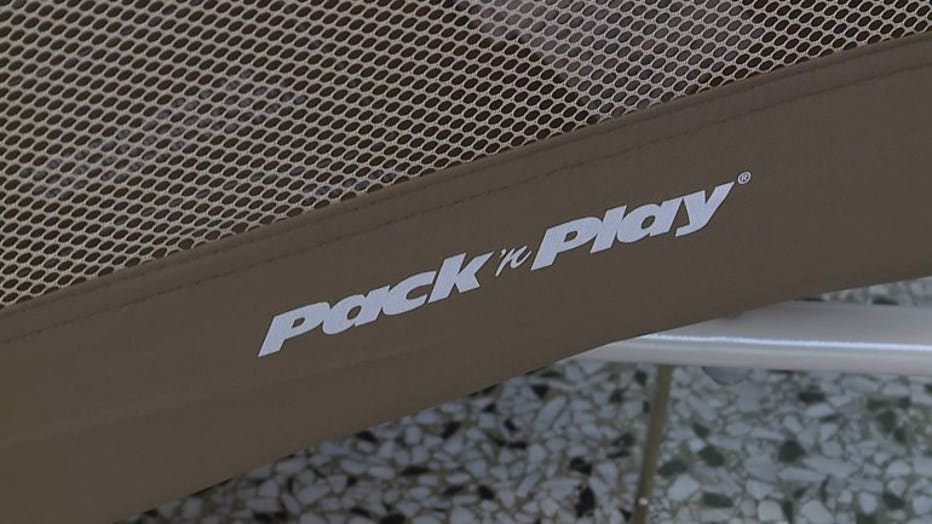 Officers responding to routine calls will be able to refer families directly to a safe-sleep trained "Community Liaison Officer."

"It's sort of an unsafe situation because obviously an adult weighs a lot heavier than a small infant and when the air mattress sinks down and that infant rolls underneath the parent -- we see co-sleeping deaths of that nature," Dan Pierce, Milwaukee police officer said.

The goal of a pilot project in Milwaukee is to get "Pack 'n Play" cribs to the families of children who could use them. It is an effort to save young lives.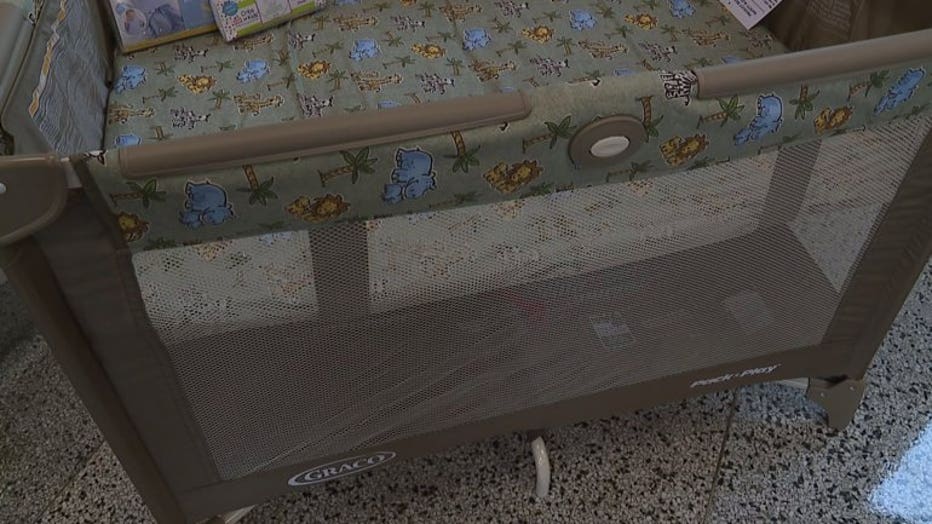 Milwaukee police officers met with Milwaukee Health Department officials for training and education they'll hopefully be able to pass on to families they meet in the field -- who may not be aware of how dangerous co-sleeping can be.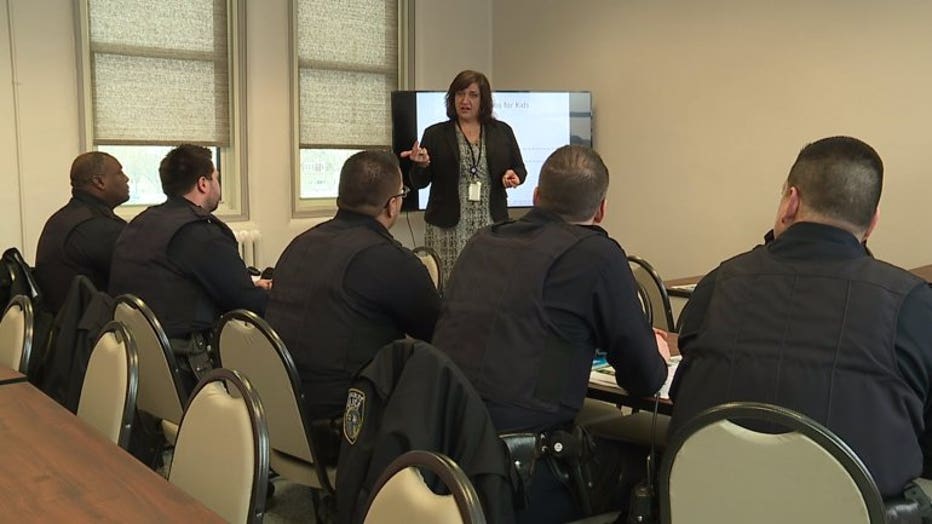 MPD officers trained/educated on safe sleeping for babies


"The most common risk factor we see are soft bedding, soft mattresses, pillows, blankets, also bed sharing with a parent, a caregiver or sibling," Jill Radowicz with the Milwaukee Health Department said.

Officials with the Milwaukee Health Department say it's as simple as the ABCS.

A child should sleep ALONE, on its BACK, in a CRIB, in a SMOKE-FREE environment.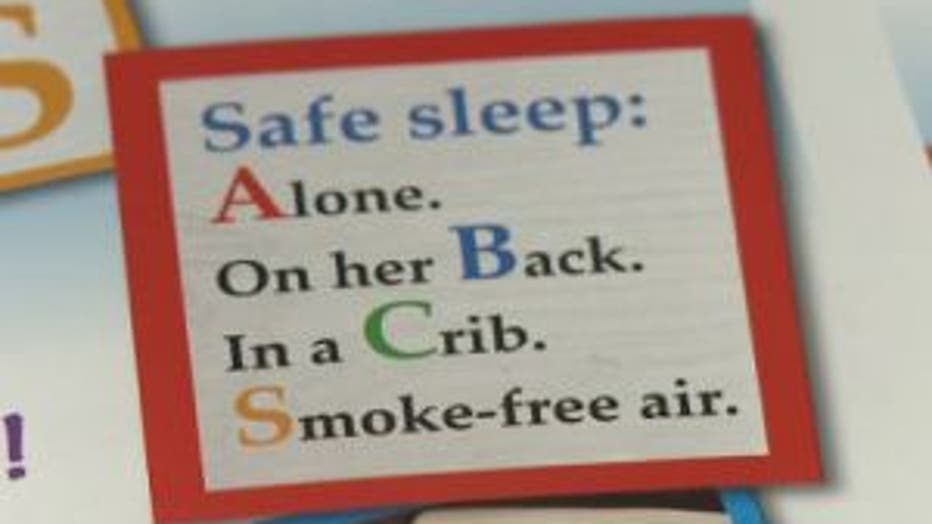 The hope is that officers can use this information -- and educate parents they come in contact with in the city

"We tell them why it's important to use the 'Pack 'n Play' once they're given it. We fall back on how many co-sleeping deaths that we have in the city of Milwaukee," Nat Tharpe, Milwaukee police officer said.

No official cause of death has been released in the case of the 12-month-old girl who died on Tuesday, February 16th. An autopsy has been scheduled for Wednesday, February 17th.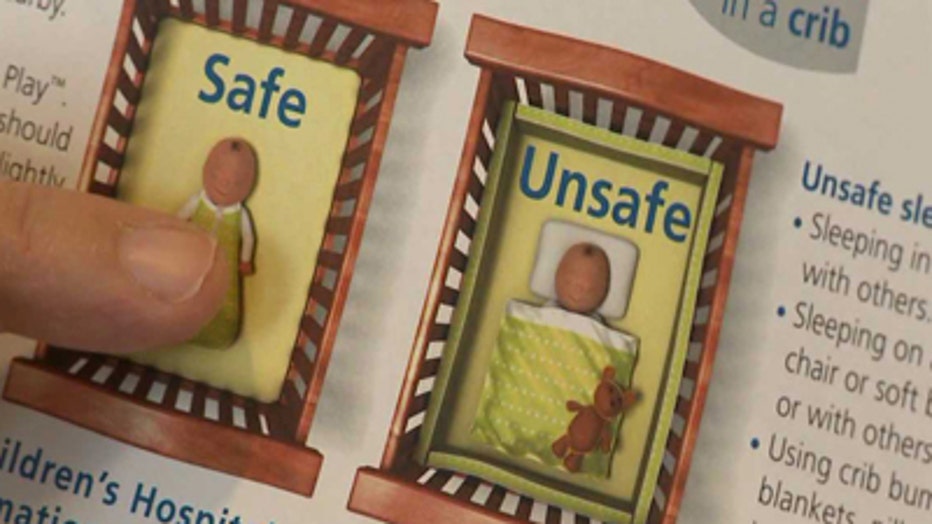 Any family in need in Milwaukee can call the Milwaukee Health Department at (414) 286-8620 or Milwaukee Police Department (District 7) and get a "Pack 'n Play" crib for free.

Milwaukee Health Department: Safe sleep for your baby

Cribs for Kids program