Cranky Al's cheers on Brewers with blue and gold baked treats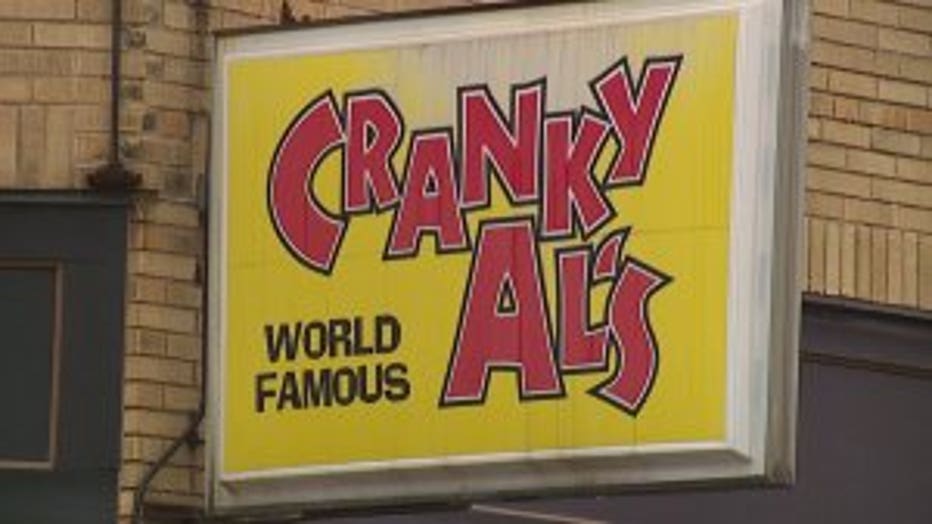 WAUWATOSA -- There's no shortage of support for the Milwaukee Brewers during this pennant run, especially when it comes to food. Cranky Al's, located in Wauwatosa, is backing the Crew with some sweet treats.

"That's the only time you're getting a Dodgers doughnut is out of the trash," said Joey Carioti, managing partner at Cranky Al's.

Frosting, sprinkles and maybe an occasional logo on a long john; At Cranky Al's, it's all about the blue and yellow.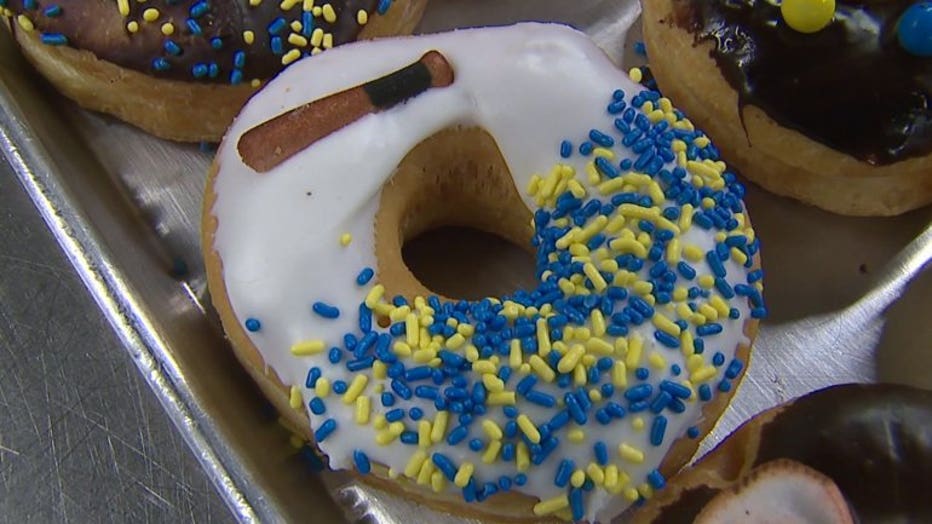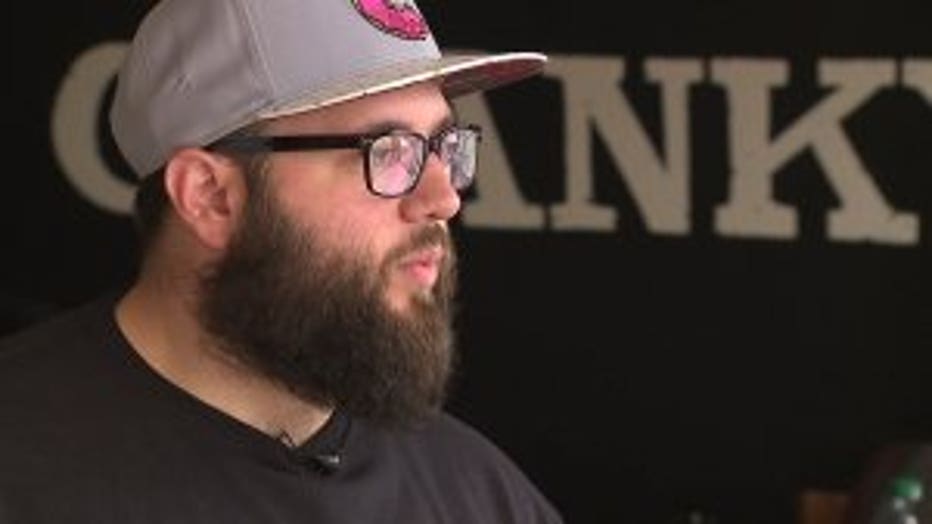 "Any way that we can be part of the community and show our support for them doing a great job and were going to get some people to get rowdy a little bit too," Carioti said.

For Cranky Al's Joey Carioti, it's just a matter of how creative they can be.

"We have some fondant baseball hats, we also have some sugar baseballs, baseball gloves, as well as miniature bats and we also have Brewers rings that are not edible and then sixlets, and what they are is basically colored in blue and yellow as well as sprinkles," said Carioti.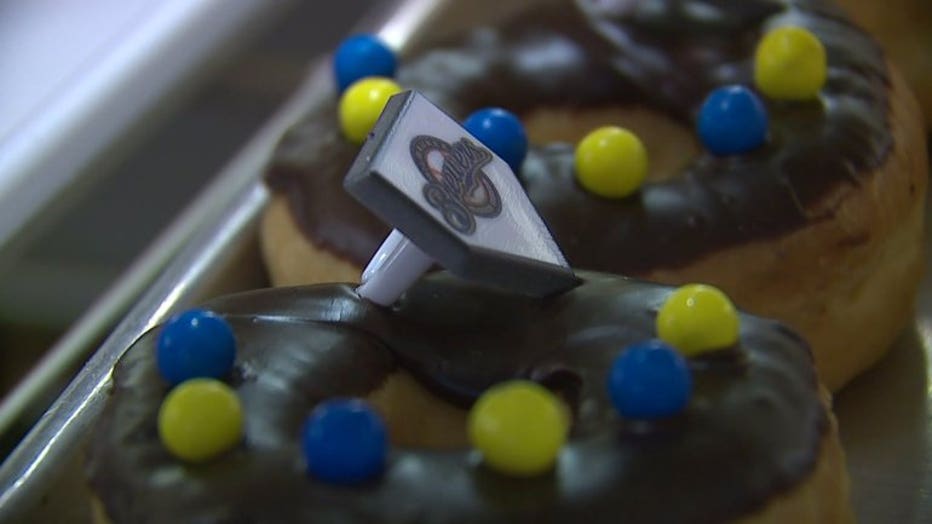 That couldn't possibly make Cranky's doughnuts taste better than they already do... or could it?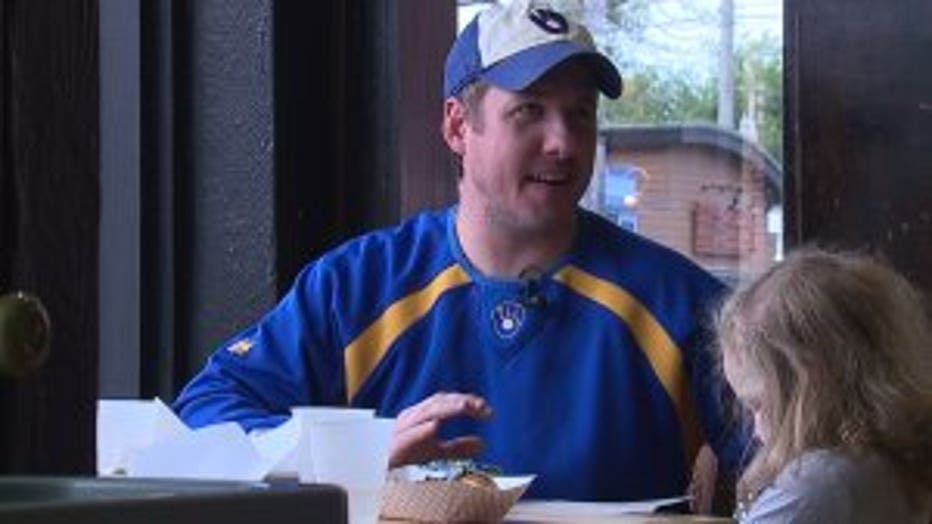 "Anything with blue and gold on it right now makes the City of Milwaukee better and there's few things that can make Cranky Al's doughnuts better, but some blue and gold sprinkles absolutely do that," said Christopher Karabon, Brewers fan.

And as long as the Brewers are playing...

"I think we'll be doing more and more Brewers doughnuts. We could switch it up and I mean if we sell out of those then I'll make different ones," Carioti said.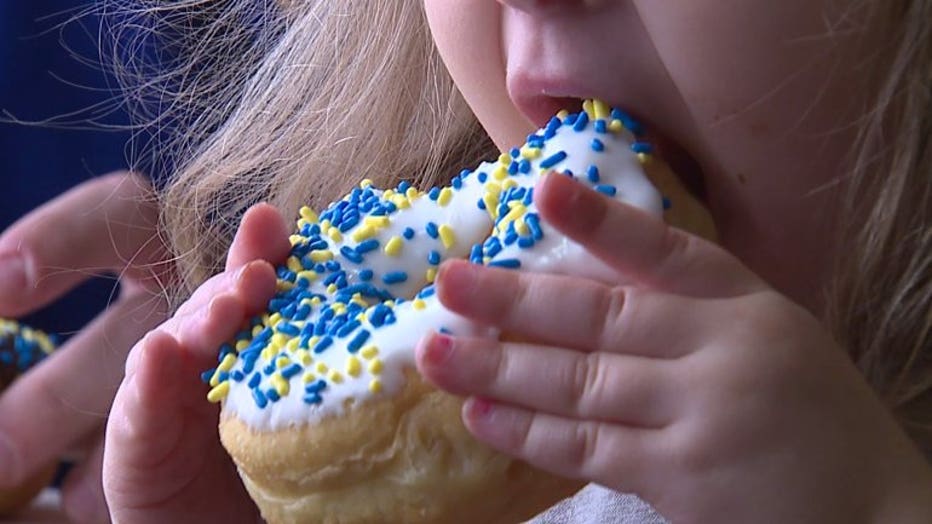 From the looks of it, Cranky Al's may be busy cranking out more than they originally thought.

"It's unbelievable. Go Brewers," said Carioti.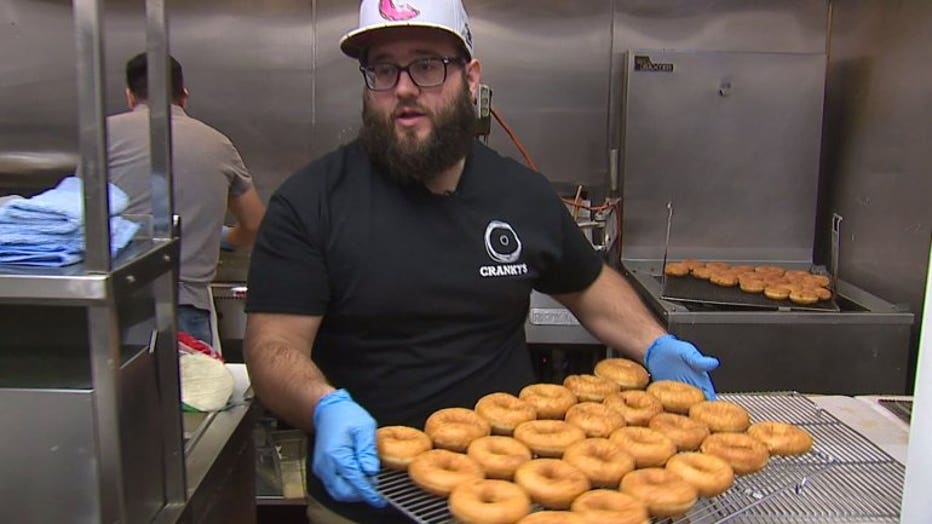 Carioti says that a few of Cranky Al's breakfast sandwiches and pizzas will see a revamp if or when the Brewers make it to the World Series.