COVID-19 test site in Waukesha closes early due to demand; alderman submits mask proposal


WAUKESHA -- Waukesha County Public Health and the Waukesha County Office of Emergency Management partnered with the Wisconsin National Guard to open a two-day COVID-19 community testing site. It was shut down early on the first day, Tuesday, July 21 due to overwhelming demand.

All Wisconsin residents or individuals who work in the state and are experiencing symptoms consistent with COVID-19 can get tested a Waukesha County Expo Center on July 21 and 22 from 11 a.m. until 7 p.m. It is the second time since May that the Wisconsin National Guard has administered COVID-19 tests in the county.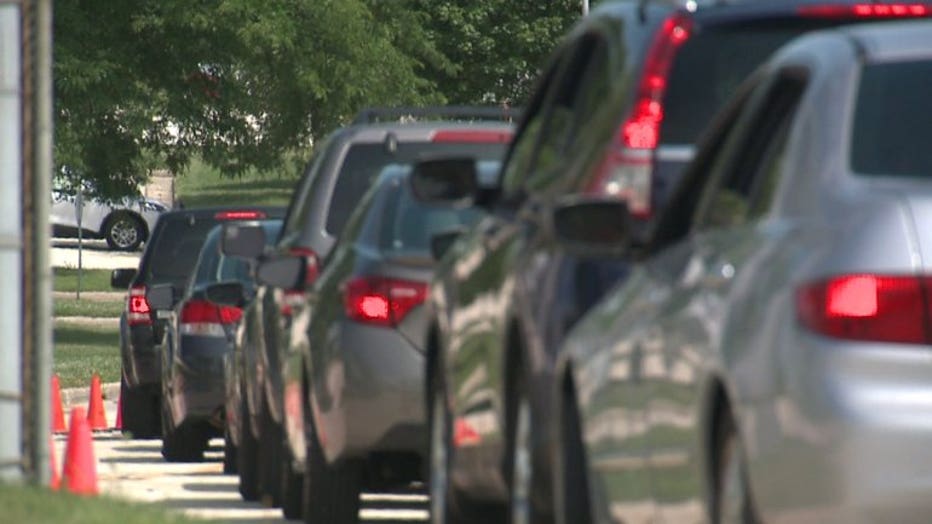 Drive-thru COVID-19 testing at the Waukesha County Expo Center


People were turned away at the drive-thru site on Tuesday due to the overwhelming demand. The site closed early at 1:30 p.m. -- more than five hours before it was expected to shut down.

The line stretched more than a half-mile. Only the first 400 people in line ended up being tested, with some waiting up to 3 hours. The rest were asked to come back on Wednesday.

Waukesha County Executive Paul Farrow said there has been a spike in cases among people in their 20s. He hopes that anyone being tested will self-quarantine to reduce the spread.

"Stay home until you get the results," Farrow said.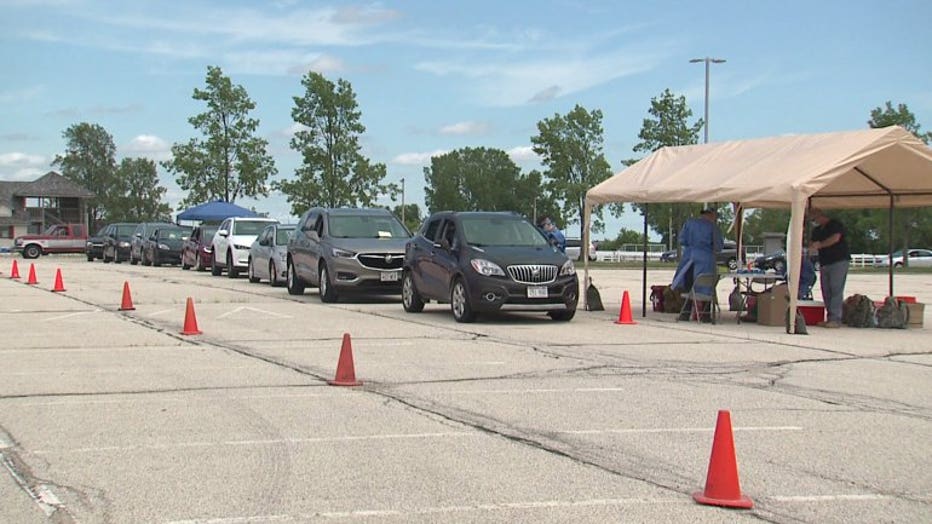 Drive-thru COVID-19 testing at the Waukesha County Expo Center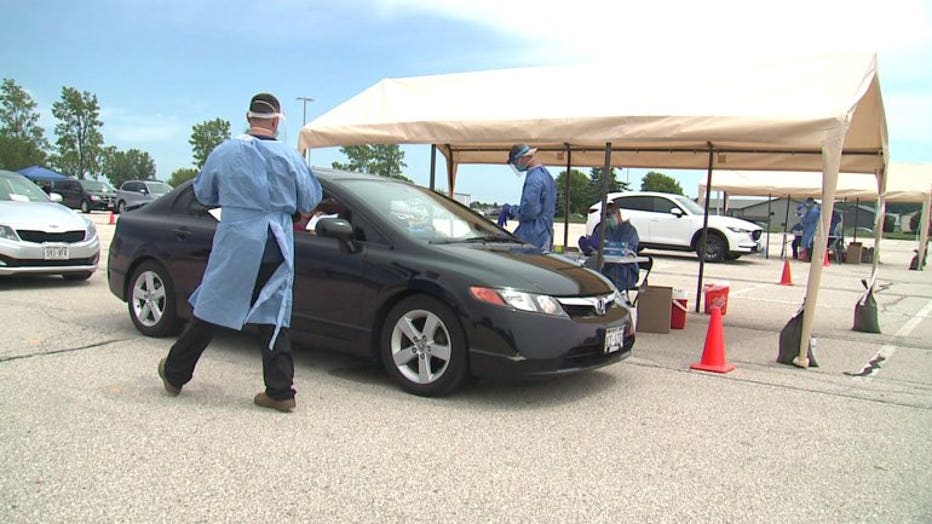 Drive-thru COVID-19 testing at the Waukesha County Expo Center


There are also growing calls for Waukesha to "mask up"; Alderman Aaron Perry is submitting a mask mandate that could be before the council in two weeks. Farrow said it is about individual responsibility, and while he hopes everyone does wear a mask, he believes there is a downside to a mandate.

"Putting a mandate enforcement on businesses like the City of Milwaukee has is an undue burden on those businesses that are already challenged in such an economic distressful situation," said Farrow.

Farrow also said that the county will request more test kits from the state.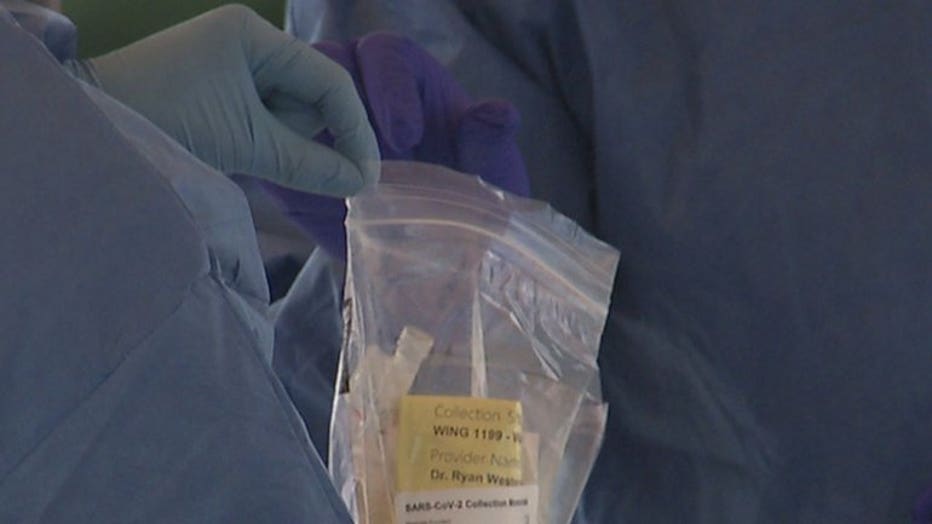 How to get tested

Individuals who want to be tested are asked to pre-register online in advance in order to reduce wait times at the testing site. Individuals can go to CLICK HERE to pre-register.

They will then receive a QR code via email.  This QR code should be brought to the testing site in order to check in.  Individuals who do not pre-register will be required to do so with the testing site staff once they arrive for testing.

All tests will be conducted at no cost to individuals. Those getting tested do not need to have proof of insurance or a referral from health care providers. No appointment is needed. Tests will be conducted on a first-come, first-served basis. Anyone getting tested should be prepared to wait in line in their vehicles and follow instructions provided at the site. Information will be provided to individuals tested about how to receive test results.

Waukesha County's surge community test site will have the capacity to conduct 300 nasal swab tests each day. Thirty members of the Wisconsin National Guard will assist in conducting the tests, as well as collecting and managing the specimen samples.

More information about Waukesha County's response to COVID-19 is available at www.waukeshacounty.gov/covid19.